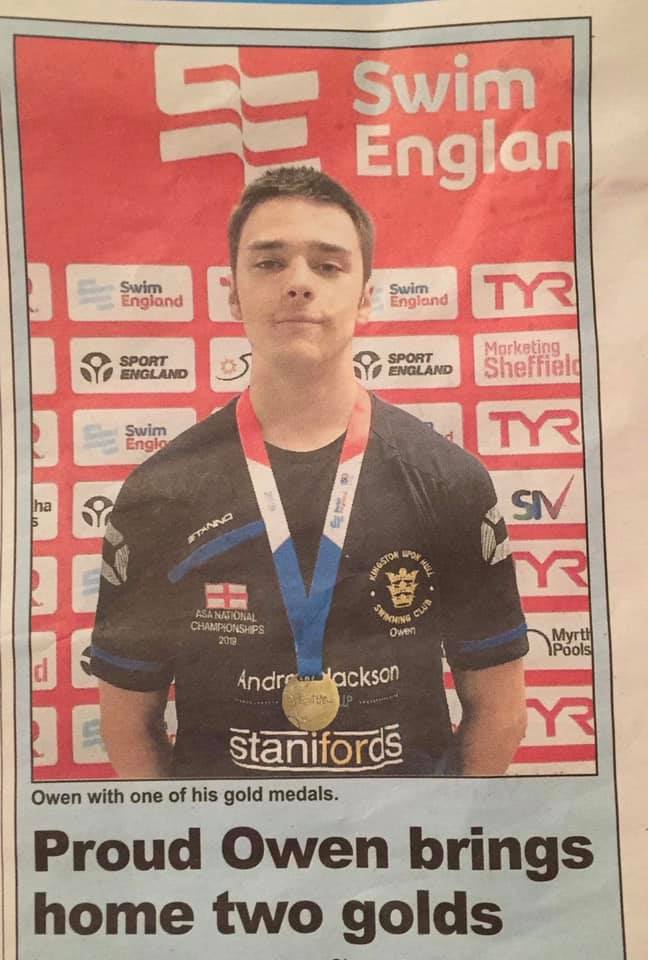 2  GOLD MEDALS!!
Working with para swimmer Owen Garsides is an absolute pleasure!
Owen is very unassuming but very dedicated, and he's a great example to us all how we shouldn't let anything stand in the way of our goals! 
A truly amazing effort!
Well done Owen, I'm very proud of you 👍🏻
Thats all for tonight, speak soon..
Tristan 'look mum my names in the paper' Buttle.