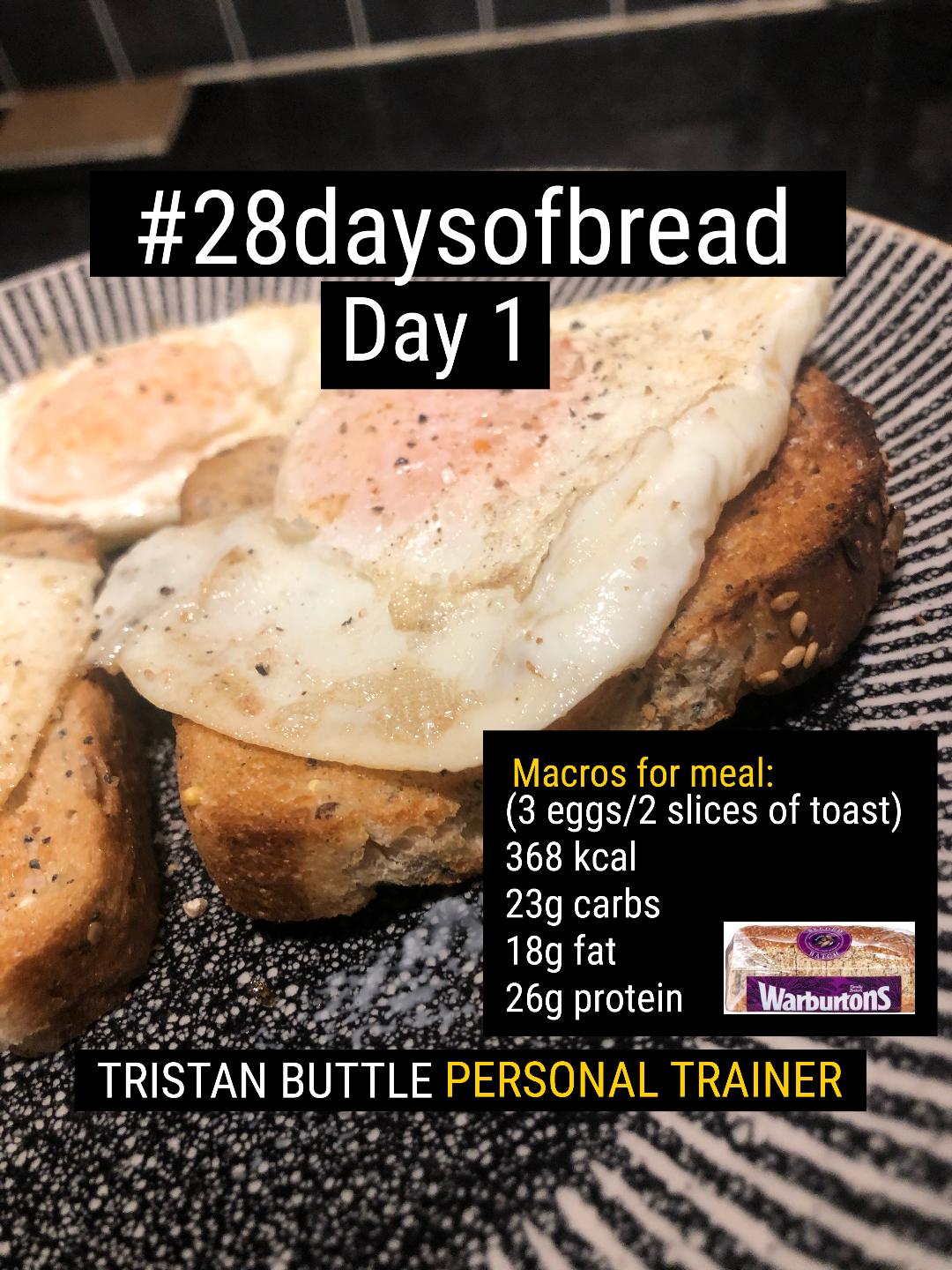 🍞28 days of bread:
Day #1
Breakfast this morning( well part of it anyway 😂): simple Egg On Toast.
Macros for full meal (3eggs/2 slices of toast):
✅368 kcal
✅23g carbs
✅18g fat
✅26g protein
Today's bread was Warburtons seeded batch & it was pretty good!
If you had this with just 2 eggs, you'd save yourself around 60-65 kcals.
If you are a 'grab some toast & go' person, adding an egg will bump up your protein & keep you feeling fuller for longer.
Tristan 'one slice at a time' Buttle.