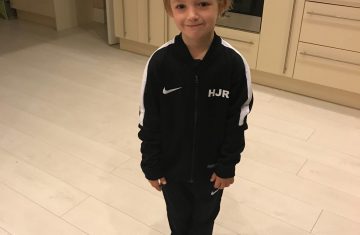 Today is Harry's Birthday….
You are probably thinking 'who is Harry'?
Harry is my best mates son, and today he is 5!
Harry is truly an absolute character, who is full of life and is generally a great advert for what having a family should be all about: love & laughter….
….I just cant believe he's 5!!!
The last 5 years have truly flown by…. it doesn't seem that long ago that I was at Harry's 3rd Birthday party:
It was crazy…
Batman was there….
 
Iron Man was there…
 
Superman was there, I think I even spotted Wonder Woman…..
The Robinsons (my mates family name) hired a soft play area at a leisure centre and the place was quickly in full party mode!
Pretty much the entire group all got involved in the inflatable action & party games….the kids (and parents) were all loving it!
This got me thinking about group dynamics…
If one or two kids had started saying that they 'didn't want to play' or they were scared/nervous about getting involved, or the parents behaved in a reserved manner, then this may have influenced the rest of the group to believe & act the same…
However, because EVERYONE got involved, it was totally normal to just go with it, and normal to be part of it. As a result, the group all helped each other, drove each other, and indirectly motivated each other.
Think about how this relates to you & your goals…..Are you around people that are helping you?
 
Are they encouraging you or holding you back?
Are they willing to get involved with you when you need them?
Are they encouraging, understanding & supportive of your goals?
That's all for today, until the next time,
Tristan 'Happy Birthday Harry' Buttle.
P.S –I remember one kid at the party genuinely  asking me if I was the Hulk………..bless him.
P.P.S – Happy Birthday Harry from Uncle Tristan x