Amy's slow cooked chicken:Amy knocked this simple but really tasty dish up for us to try over the weekend, and we both loved it!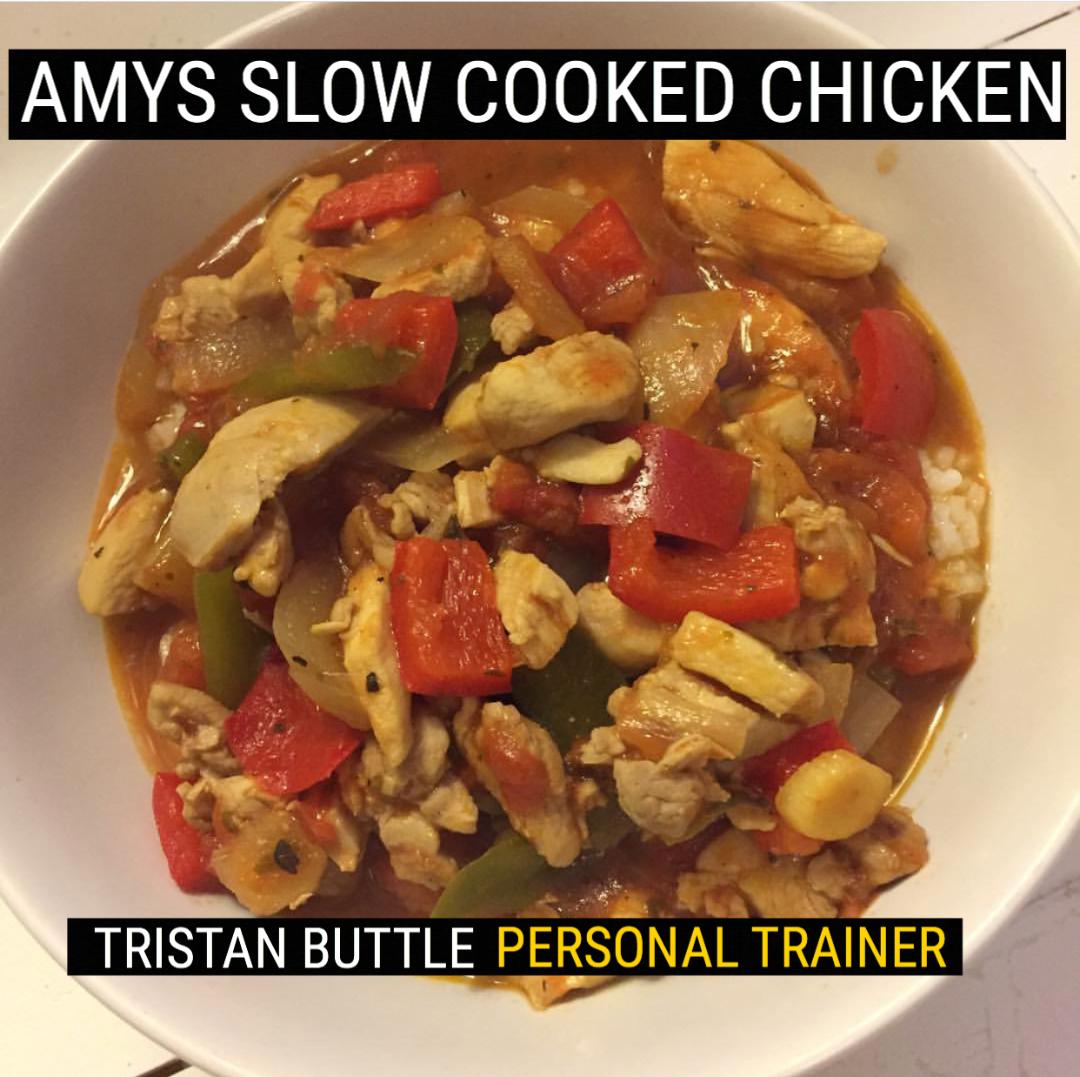 Ingredients/method:
Chicken thighs.
Chicken stock.
Chopped onion.
Chopper Peppers (green & red).
Tinned tomato.
Seasoned with Oregano,chilli seeds, ginger & garlic.
All done in the slow cooker.
SIMPLE!
Tristan 'slow cooked' Buttle.