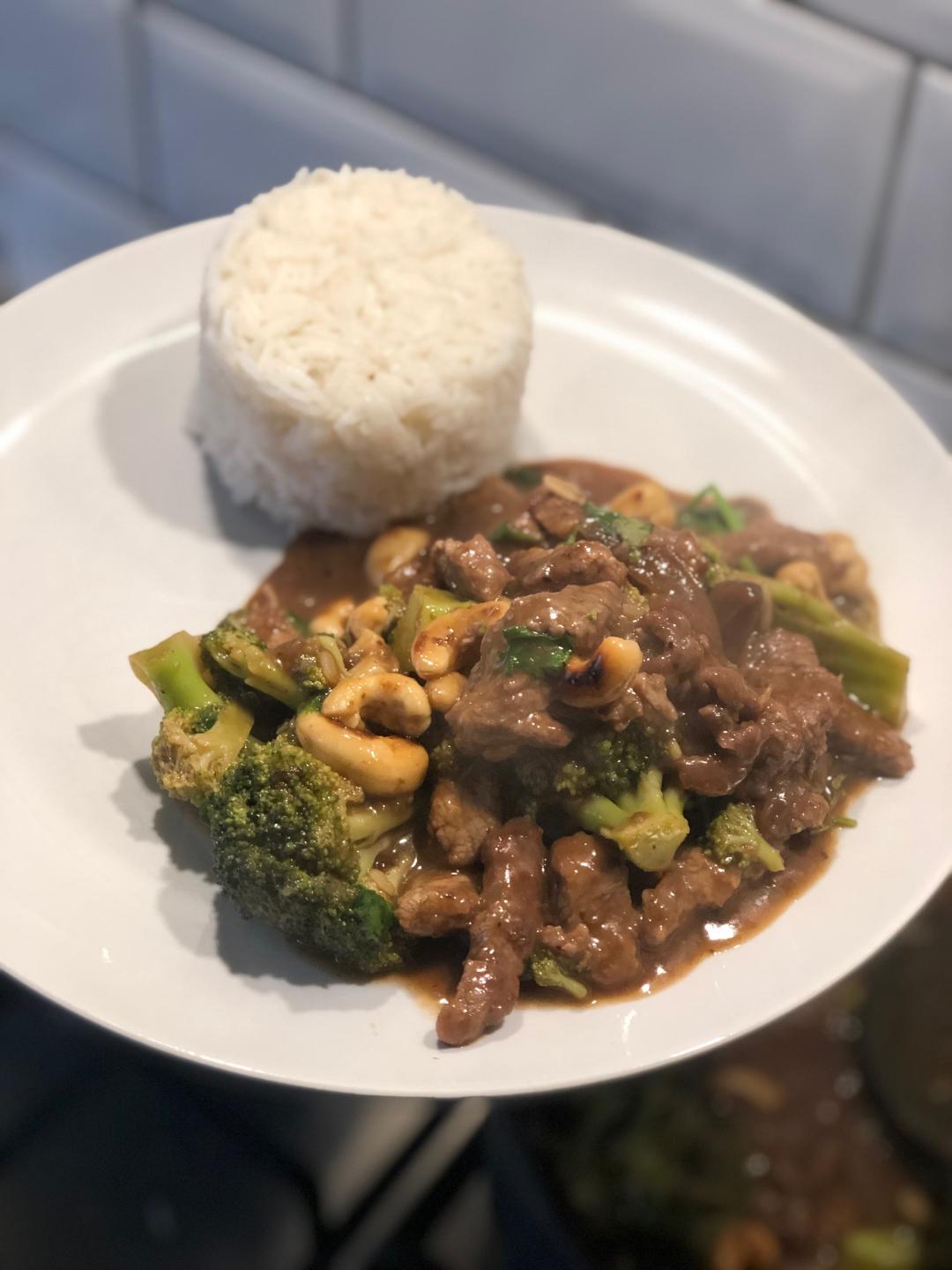 Beef & Broccoli Stir Fry:
This  a great home 'fakeaway' option! 
Ingredients (to serve 4-6 people):
450g basmati rice.
500g frying steak ( I used Aldi Thin Cut Beef Steak) cut into strips.
1 x tsp cornflour
1 x tbsp oil of choice ( I used sesame)
60g cashew nuts
1 x sliced red onion
3 x sliced garlic gloves
1 tbsp squeezy ginger (or you can use the fresh stuff)
1 x head of broccoli chopped in florets
2 tbsp soy sauce
2 tbsp oyster sauce
1 vegetable stock cube
400 ml boiling water
chopped coriander (this is optional)
salt & pepper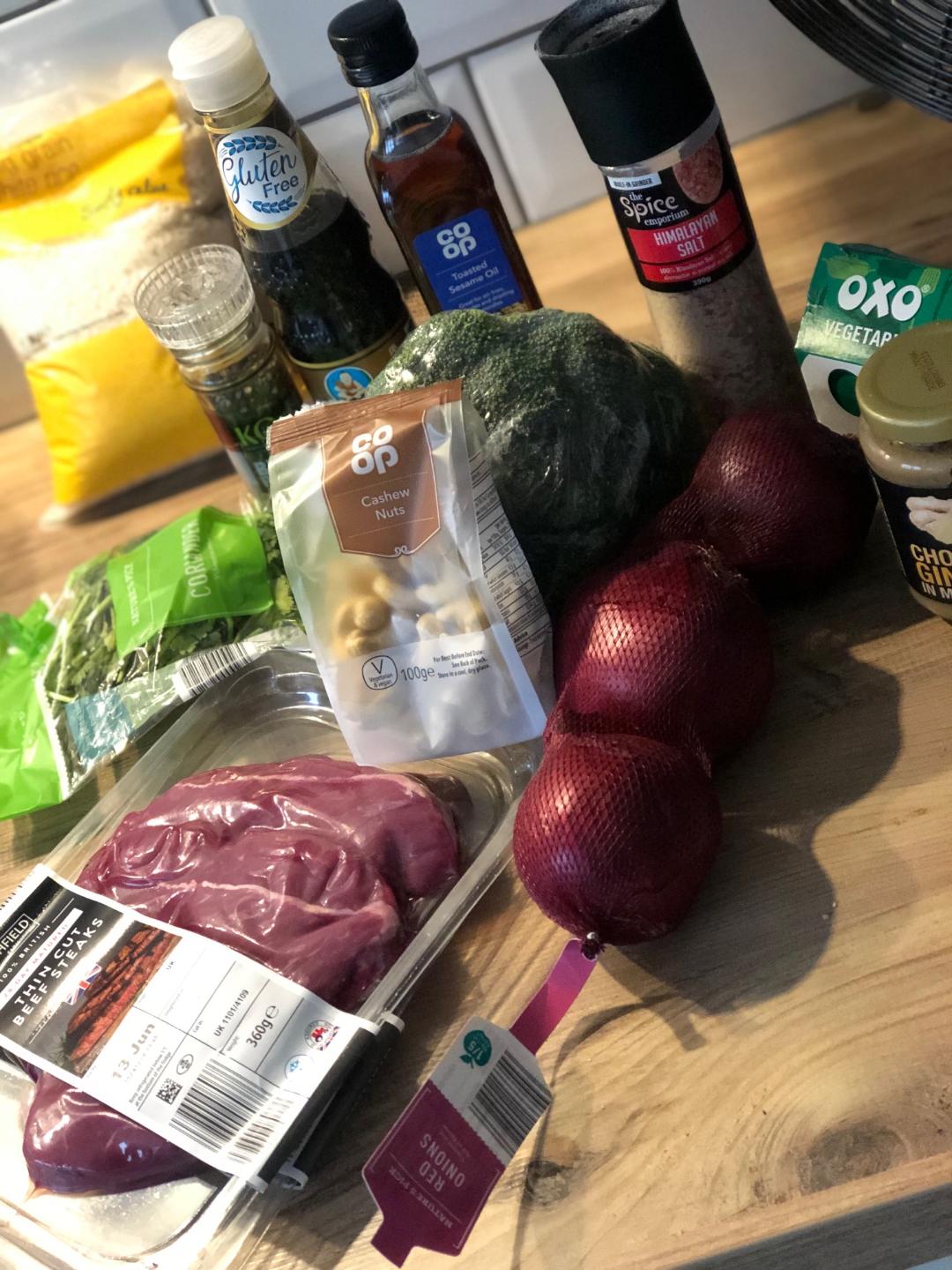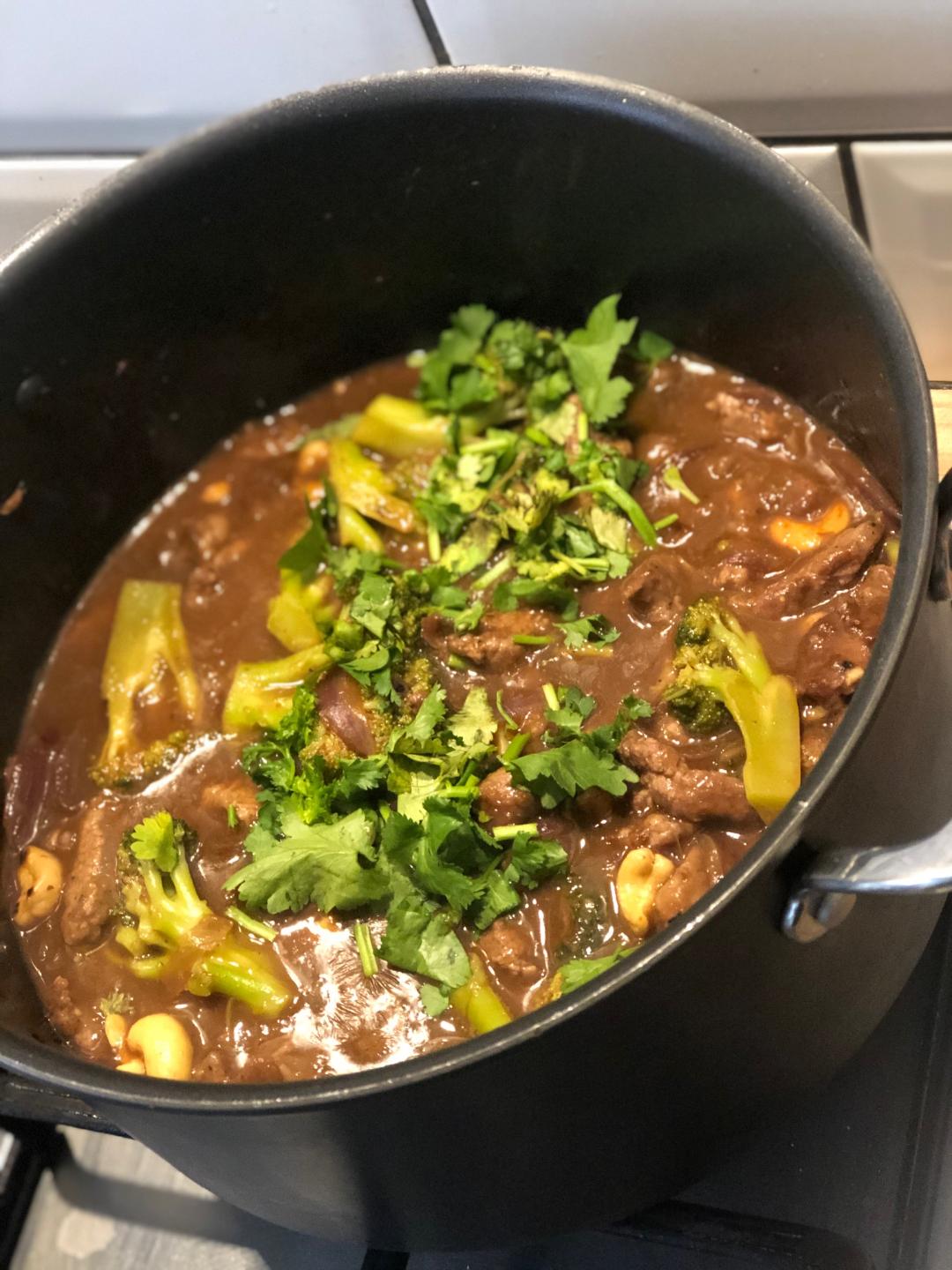 Bring a large saucepan of salted water to the boil, add the rice, stir well, then cook according to the packet instructions.

Heat a wok over a high heat until hot. Add half the oil and, when it's just smoking, add the beef. Sprinkle with cornflour and stir-fry until browned all over. Remove from the pan and set aside.

Stir-fry the cashews until just golden, then set aside.

Carefully wipe the wok until clean using kitchen paper. Bring to a high heat and add the remaining oil. Once hot, add the red onion and fry for 1–2 minutes, or until just soft. Add the garlic and ginger and fry for a minute.

Half-fill your kettle & bring to the boil. Add the broccoli, soy and oyster sauce to the wok and mix well. Add the vegetable stock cube with 400ml boiling water and bring to the boil, stirring well. Cover with a lid (use kitchen foil if you don't have a suitable pan lid) and cook for 2 minutes, or until the broccoli is just tender (you don't want to lose the bright green colour).

Stir the cooked beef and cashews through the sauce and heat for a minute. Scatter over the coriander and serve immediately with the drained rice.

ENJOY!
Let me know what you think!
Tristan 'beefy' Buttle.