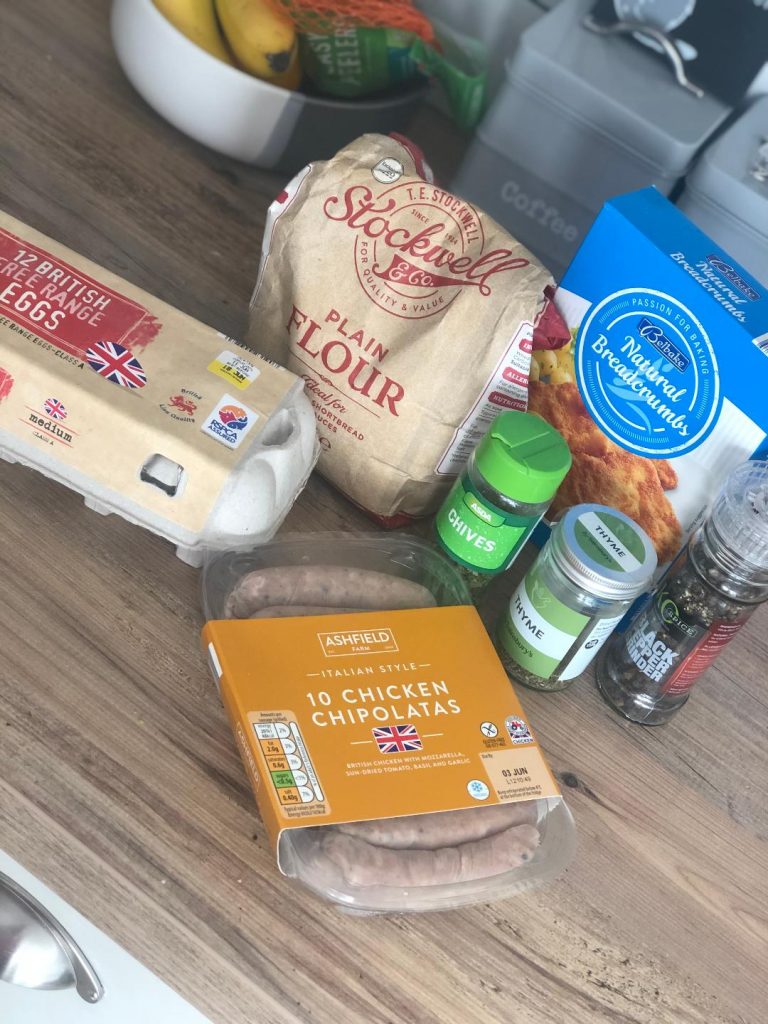 Chicken Sausage Scottish Scotch Eggs: FULL RECIPE!
Ingredients (to make 4 x eggs):
5 x eggs

10 chicken sausages

2 x tbsp Chives

2 x tbsp plain flour

50g x natural breadcrumbs

1/2 tsp thyme

Black pepper
Directions:

1️⃣ preheat the oven to 200 degrees & line a baking tray with a baking sheet.

2️⃣ bring a saucepan of water to the boil. Add 4 of the eggs to the pan and simmer for 5 minutes. Drain them and run under cold water until you can handle and peel.

3️⃣ remove the skins from all chicken sausages and add to a bowl with the chives.  Divide the mixture into 4 equal balls and flatten each one.

4️⃣ wrap one of the flat balls around each egg, making sure you fully cover each egg.

5️⃣ sprinkle the flour onto a plate and season with black pepper, then crack the remaining egg into a separate bowl and beat. Then add the breadcrumbs and thyme to another bowl and mix.

So you'll have a flour plate, a raw egg bowl, and a breadcrumb/thyme bowl.

6️⃣ roll each sausage egg in the flour, then the egg, and then finally in the breadcrumbs, coating the egg fully.

7️⃣ bang the eggs on the baking tray and bake in the oven for 20 minutes until sausage meat is cooked and the outside is crispy!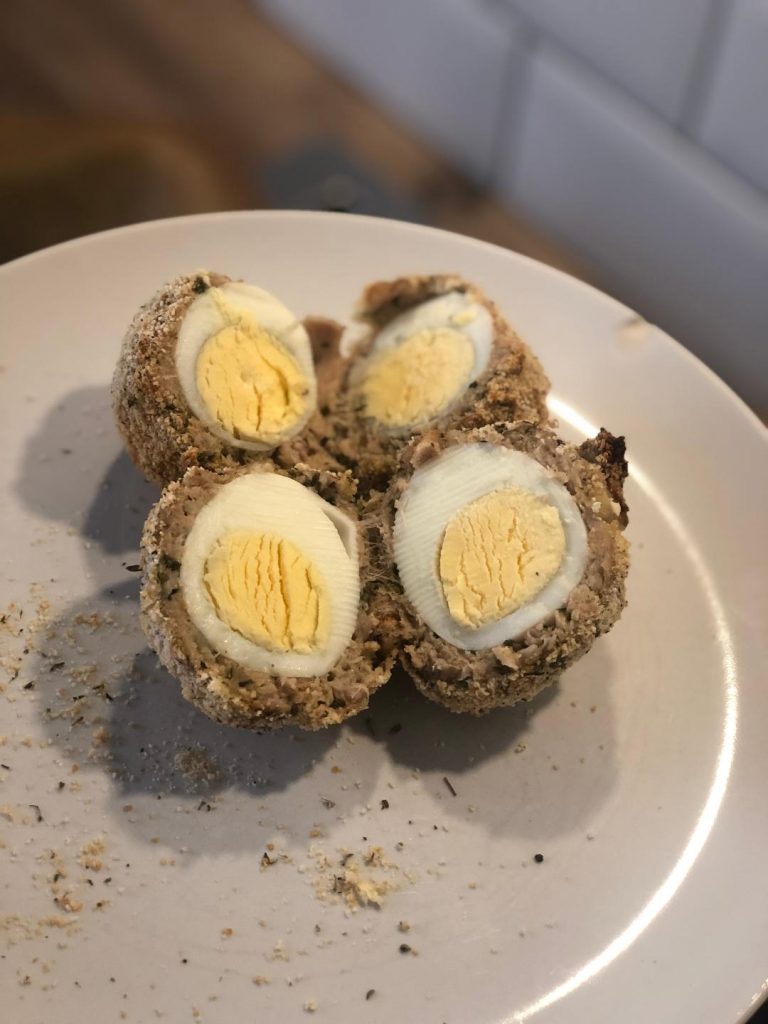 Give this a like and a share or tag a scotch egg lover!
Tristan 'eggy' Buttle.
PS For more recipe/meal ideas click this LINK
.