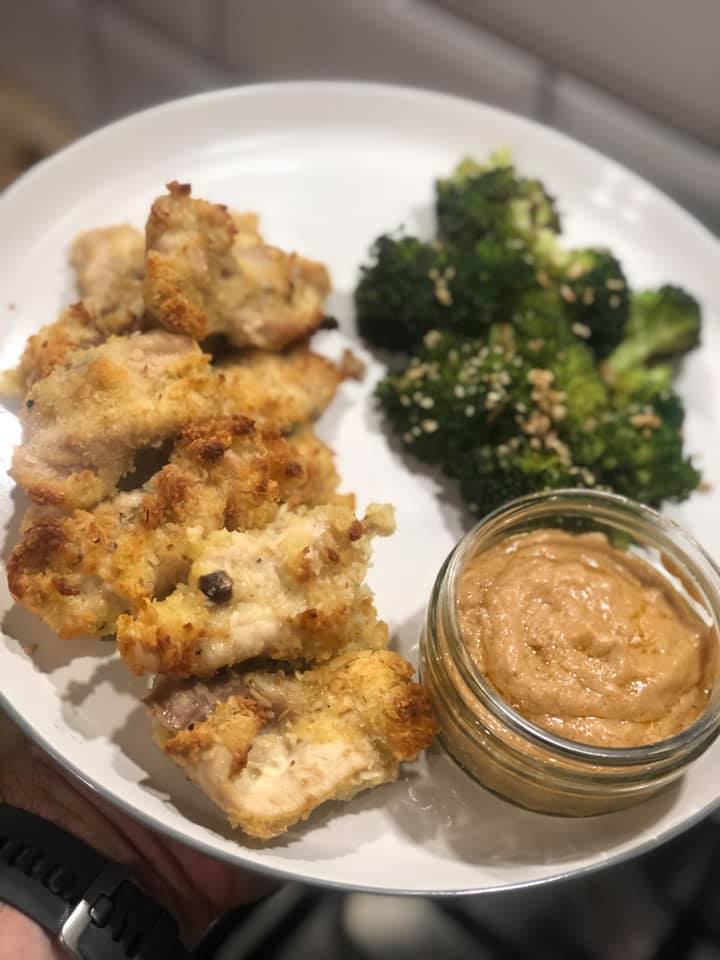 Here's the ingredients & method for last nights efforts:
2 x eggs

4 boneless chicken fillets each cut into 4 strips (you could do this with chicken breast for a lower calorie option).

30g desiccated coconut

40g natural breadcrumbs

1 spring onion trimmed & thinly sliced

Salt & pepper

1 x head of broccoli

1 x tsp sesame seeds
Note: you'll also need a resealable sandwich bag.
40g smooth peanut butter

4 tsp sweet chilli sauce (I used skinny food)

80ml light coconut milk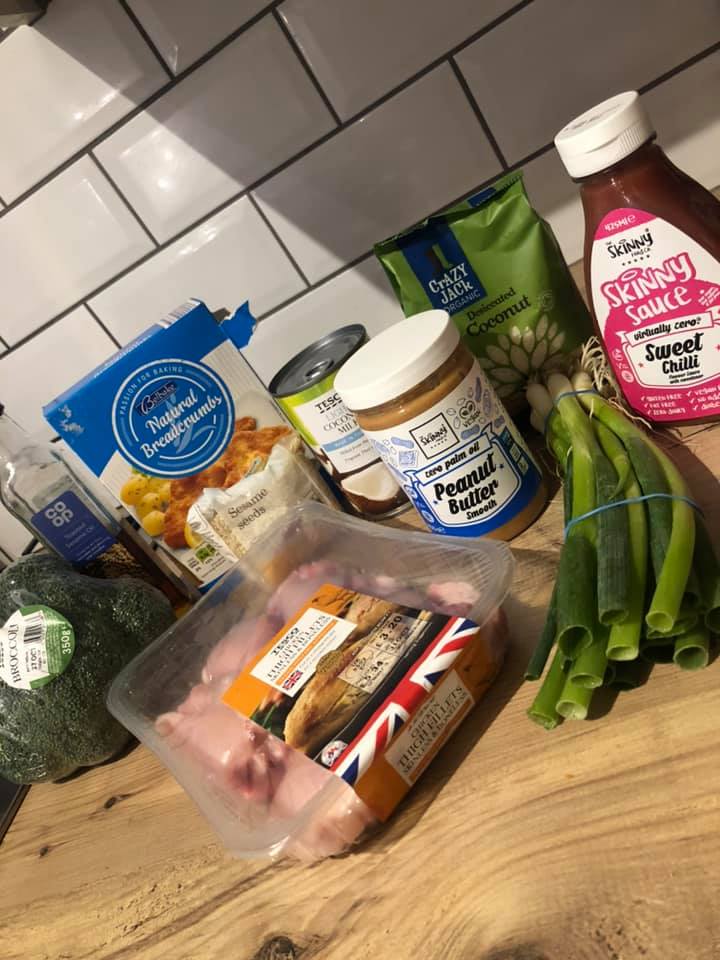 Preheat the oven to 200C/180C Fan/Gas 6.
Beat the egg in a small bowl and season well. Add the chicken strips and mix well to coat. Set aside.
Tip the desiccated coconut and breadcrumbs into a resealable food bag and shake well until combined.
Lift the chicken thighs out of the bowl, leaving behind any excess egg, and add to the breadcrumb bag. Shake the bag around, pressing the crumbs onto the chicken strips, making sure they are totally covered.
Tip out onto a baking tray and bake for 15-20 minutes, or until the chicken is golden brown and cooked through.
For the broccoli simply shop it into florets & bang it on a separate baking tray & sprinkle over the sesame seeds. It will only need ten mins in the oven.
Meanwhile, to make the dipping sauce, put all the ingredients, except for the spring onions, into a small saucepan. Heat gently, stirring all the time, until smooth. Pour the sauce into a small bowl and scatter with the spring onions.
Transfer the chicken strips to a serving dish and serve with the dipping sauce.
Enjoy!
Tristan 'yes chef' Buttle.