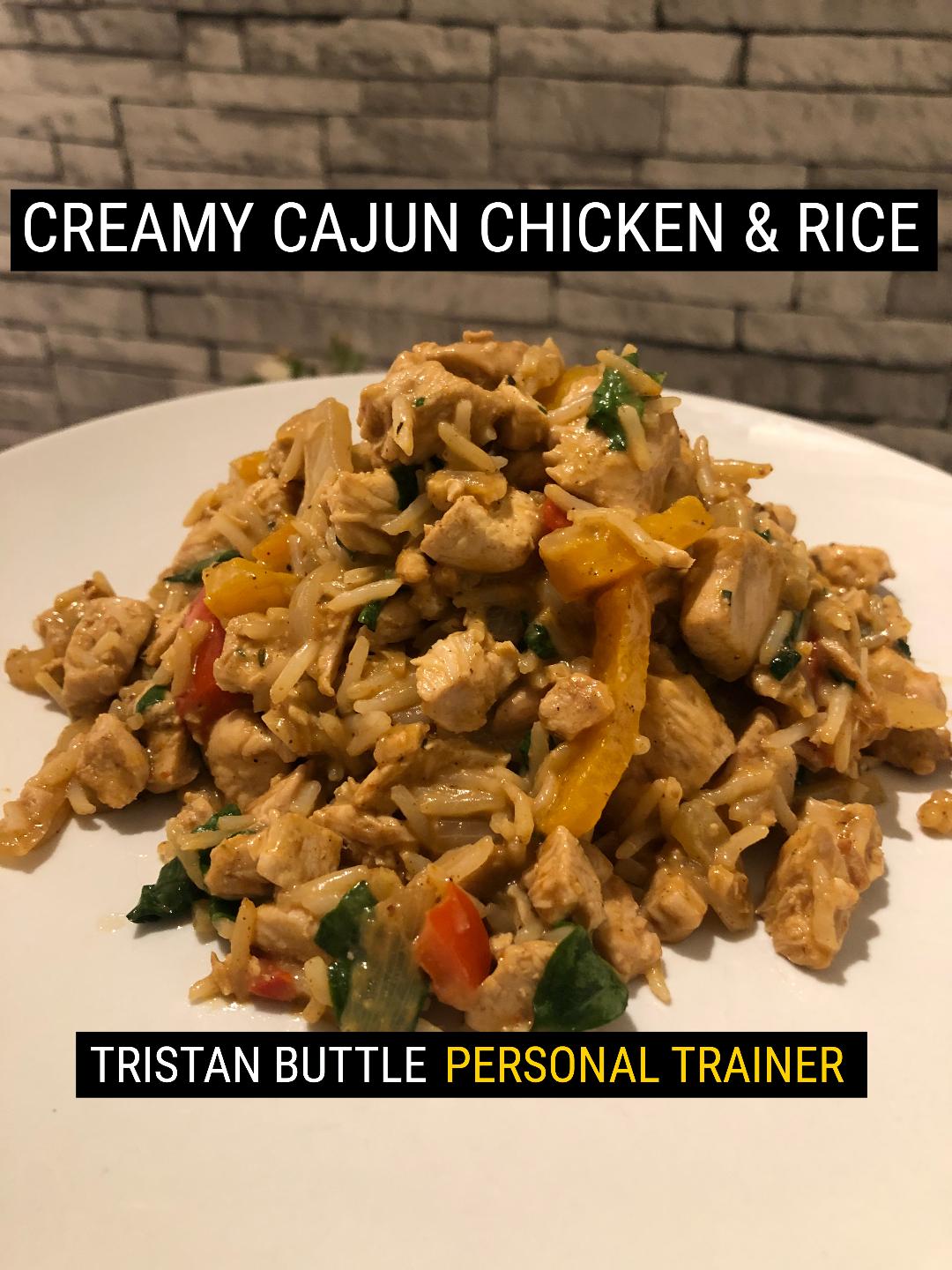 Creamy Cajun Chicken & Rice.
This is a very simple & tasty recipe I had recommended to me by a client.
500g sliced chicken breast
200-280g of microwave basmati rice
1 x chopped white onion
1 x chopped red pepper 
1 x chopped yellow pepper
1 x chopped orange pepper
6 x laughing cow extra light cheese triangles
150 ml Chicken stock
Chopped spinach 
Cajun spice
Method:
1️⃣Gently Fry off the chicken & add Cajun spice (amount to vary depending on taste).
2️⃣Add the chopped onion & peppers to the pan and continue to cook.
3️⃣Once cooked, add the cheese triangles & 150ml of chicken stock.
4️⃣Mix well until a creamy texture is formed.
5️⃣Bang the rice in the microwave, when done add to the pan and stir through.
6️⃣Finally stir in the chopped spinach and you are done!
👍🏻Enjoy.
Tristan 'bit spicy' Buttle