Dead Simple King Prawn & Noodle Stir Fry: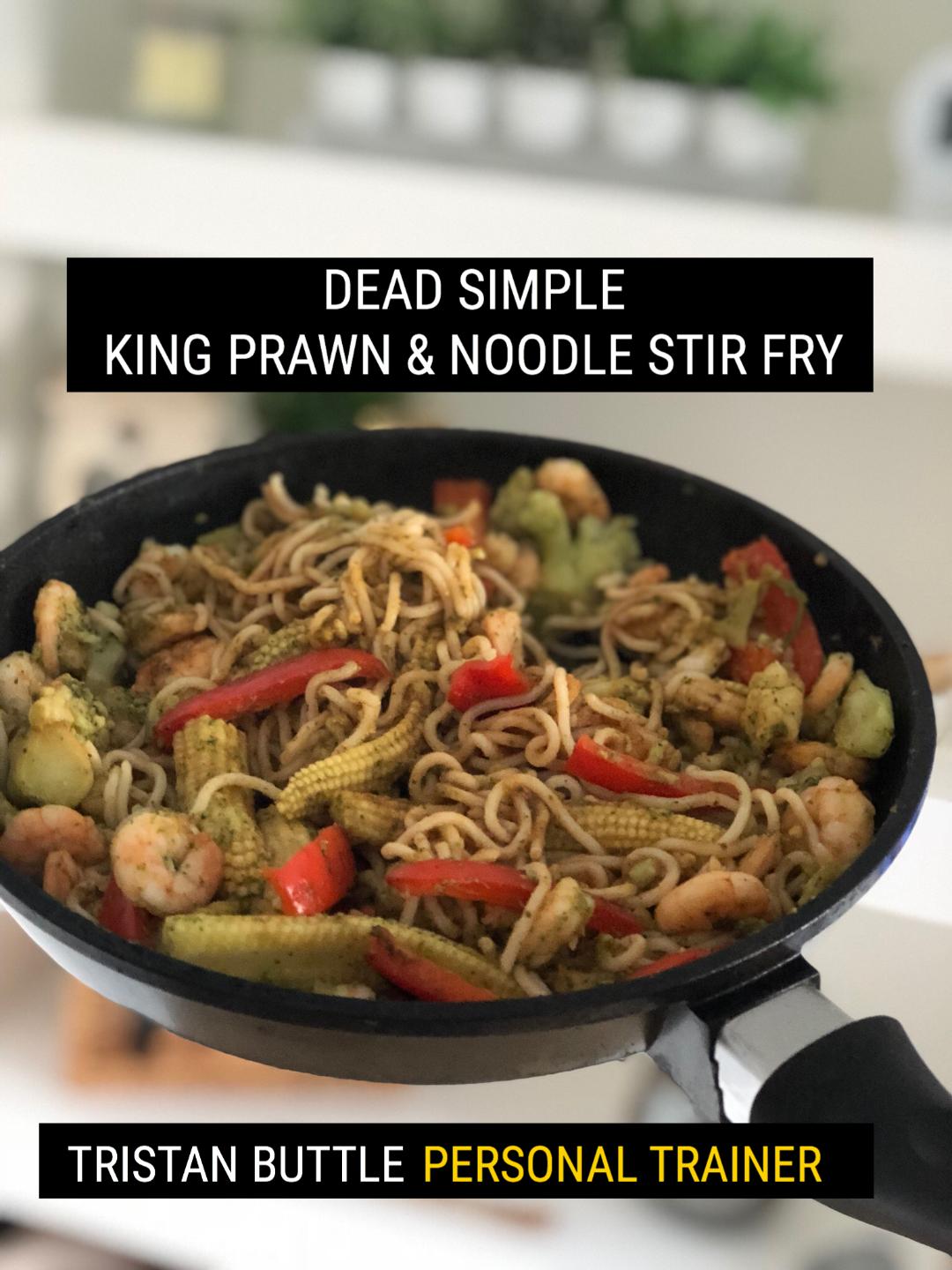 Ingredients (to serve 2): works out just below 500 kcal per person.
1 x Whole Broccoli cut into equal sections.
2 x Sliced Red Peppers.
200g Baby corn sliced into halves.
400g King Prawns.
2 x portions of 'Ready to wok' medium noodles(I got mine from Aldi).
Reduced salt/sugar Heinz tomato ketchup.
Oyster sauce.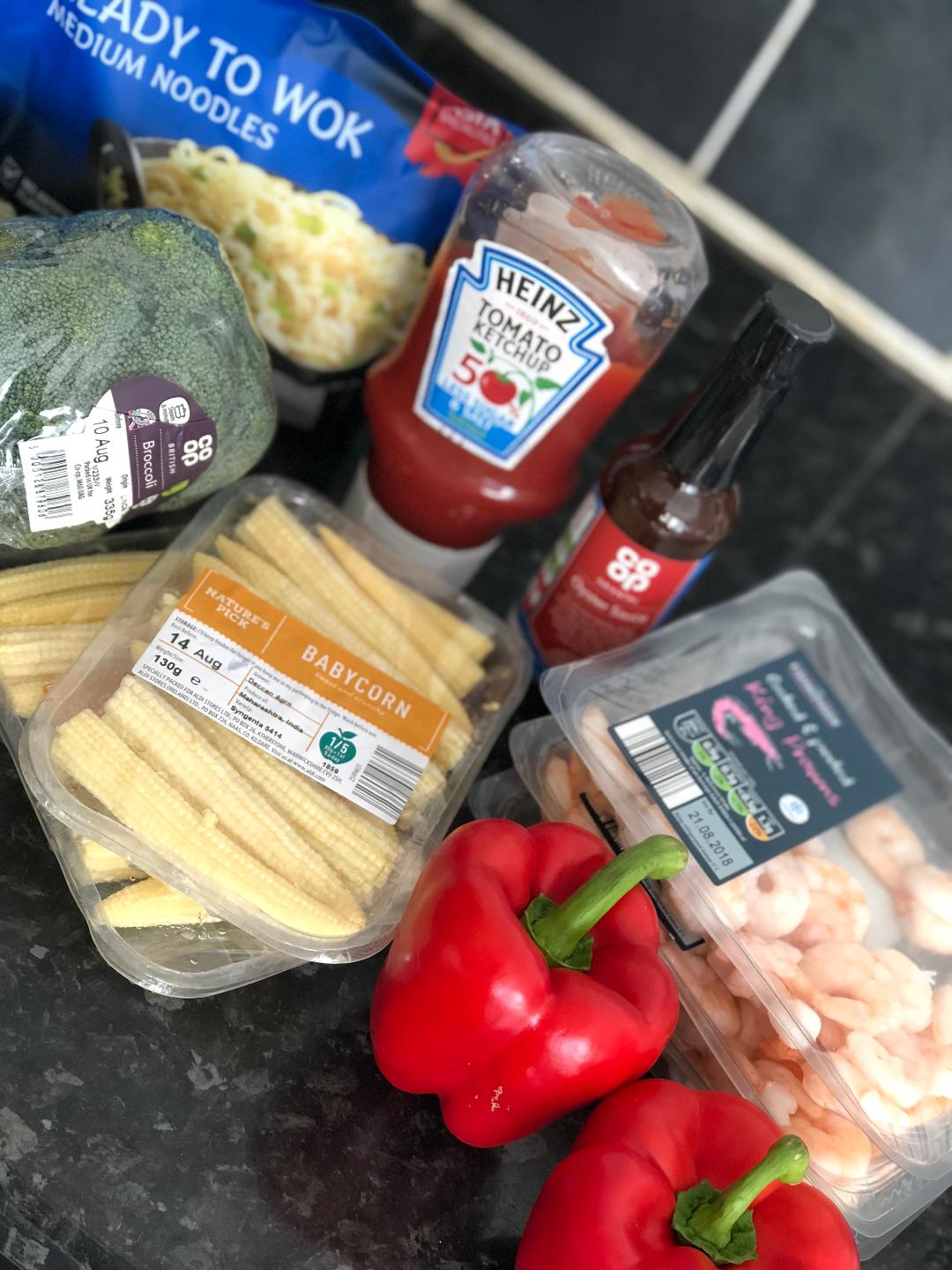 METHOD:
Chuck the broccoli & baby corns into a pan of water, bring to the boil & cook to taste.
Whilst the veg is cooking, mix 40g of the Tommy sauce with 20g of oyster sauce.
Add the sliced peppers to a pan of oil & begin to cook until the peppers soften slightly.
Add the prawns &  broccoli/corn to the pan & stir through, then add in the noodles.
Finally add in the tommy/oyster sauce mix & stir the whole thing through.
Done!
Add a splash of light soy sauce if you fancy.
Enjoy!
Tristan 'joe who?' Buttle.