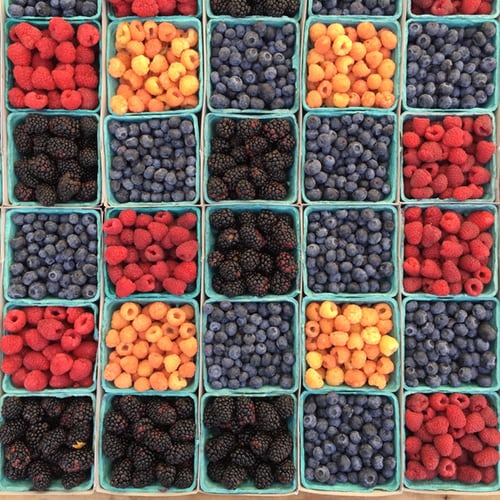 A quick one on Fruit:
Carbs with only 1 unit of sugar are called 'simple sugars', but their formal name is 'monosaccharide' (it's Greek ha).
Fruit also falls into this category as Fructose.
In my experience, fruit tends me either something people remove completely( often through fear of sugar content) or something that people overeat on, smashing apples & bananas left right & centre for their '5 a day' or because it's 'healthy'. 
Like most things, the answer lies in balance:
Eg:
🍌A medium banana contains around 100 calories. So eating two or three of these as snacks creates a dent in anyone's daily caloric intake. Due to the sugar content its also not particularly filling. 
🍓Whereas a 200g punnet of raspberries contains only around 50-60 calories.
🍓Berries are my go to choice for fruit, due to caloric values, taste & versatility. 
Obviously all fruit helps to provide you with a range of micronutrients, whilst ticking the 'health' box but being aware of the caloric impact helps you to make informed choices.
Fruit isn't the enemy, eating continual excessive calories through a prolonged amount of time is the enemy. 
🍏🍎🍐🍊🍋🍌🍉🍇🍓🍈🍒🍑🍍
Tristan 'fruity' Buttle.
PS- if you are confused about calories give me a shout.