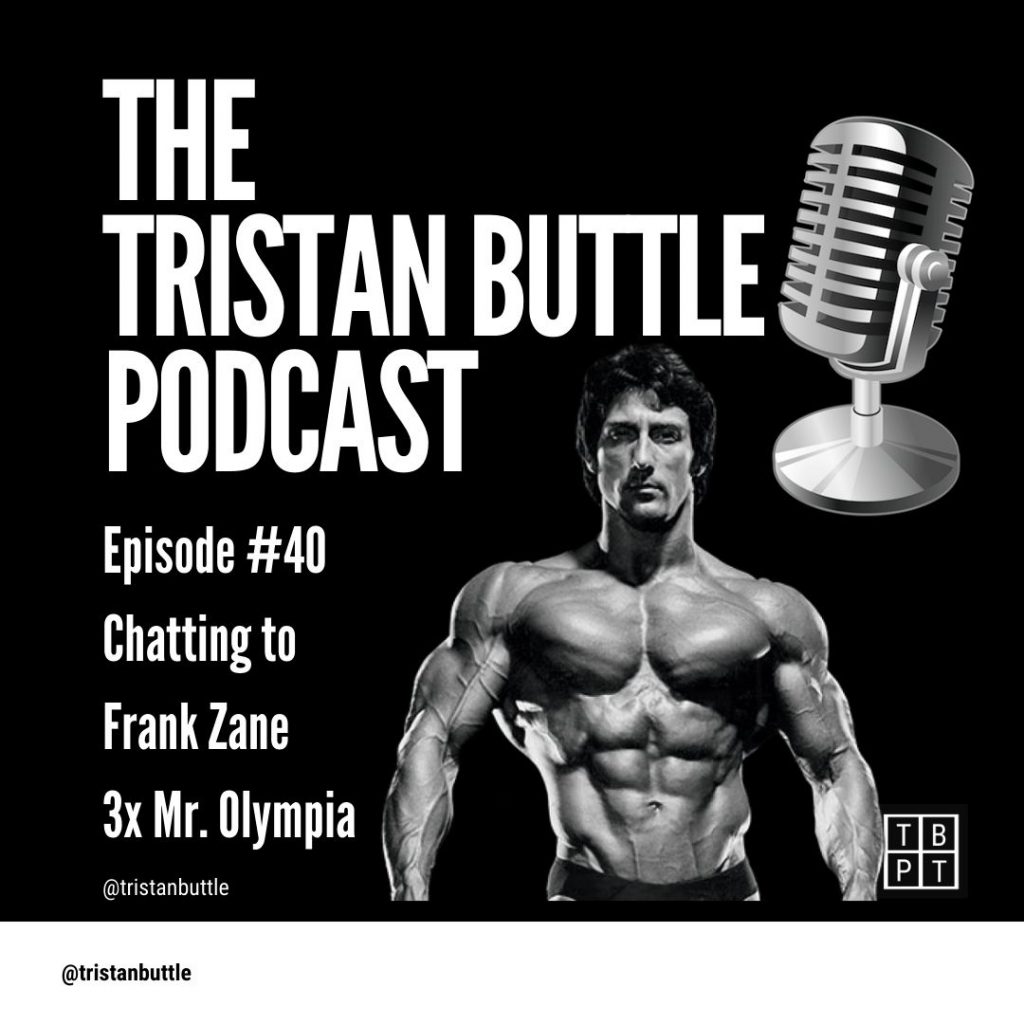 I am joined by 3 X Mr Olympia Frank Zane!
Frank Zane is a TRUE legend in the world of bodybuilding!
We talk about Franks approach to training & nutrition, how to measure progress & how consistency will always be the key. We also dive into the power of words & how your body hears every word you say…
Frank is a massive believer that action follows thought, and he believes in ultimate positivity. He also places a huge focus on the power of affirmation and meditation.
I've been a fan of Frank for a long time and read his books growing up, so having the opportunity to speak with him was a real pleasure.
I hope you enjoy listening to our chat as much as I enjoyed having it.
Tristan 'podcaster' Buttle.