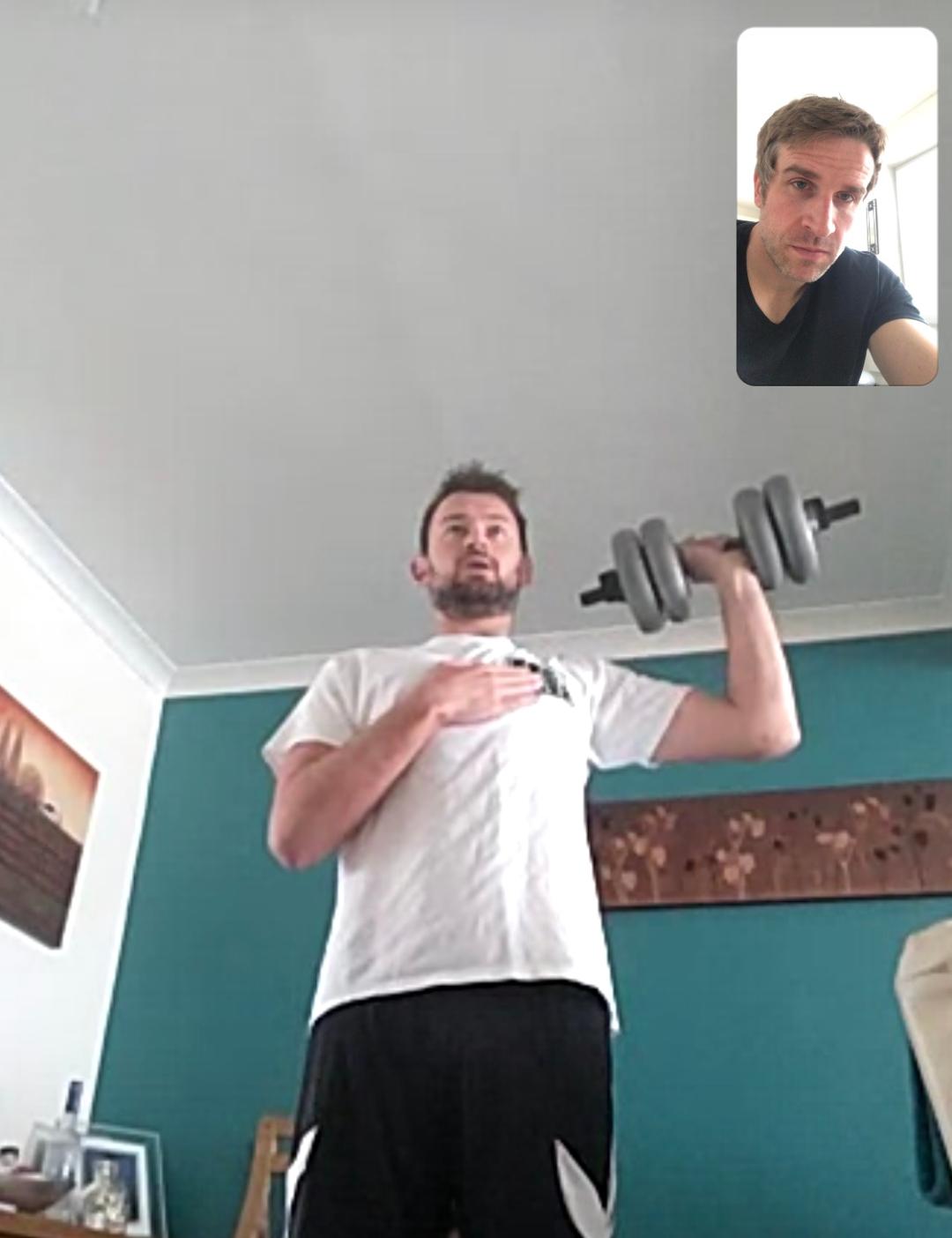 He's already lost 3 stone…..
I can talk and type forever, so today Id like to share some words from Josh who is a client/friend of mine:
'Just for starters I got in touch with Tristan early part of 2019, as I wasn't happy with how I looked. Over the course of 2019, his advice, guidance, knowledge and hard work helped me lose 3 stone without EVER stepping foot in a gym.
2020 began a new challenge for me, to change my body composition to something I would be happy with. I joined a gym and then got in touch about PT sessions and a personalised training program to kick me off and get things going in the right direction.
Everything was great, the program was progressing nicely, hitting PB's most weeks and I was actually enjoying the gym!
Then lockdown came and with that the gym closed… I felt deflated as I wouldn't be able to continue my training and also a sense that during lock down a lot of previous hard work could come undone…
To make sure I stayed on track, I got in touch with Tristan and asked what I could do at home given the limited equipment I had. 1 8kg dumbbell, a 15-35lb resistance band and any normal house hold items lying about.
He accepted the challenge and we discussed having a 3 session program similar to the one I used to at the gym.
My initial thoughts were, how can he make it anything like what I did at the gym as everything would surely be too light? I'm not a big guy but 8kg couldn't be enough to get results right? Wrong!
The focus of the sessions changed and things like max weight were swapped out for time, tempo or reps or a combination of all three. All variables we could control and track to monitor progress.
I've done the session for a week and I'll say right now, I never thought training at home could be so demanding but I mean that in a positive way. After every session I've felt like I've had a work out and felt the pain the day after.
I would strongly recommend anyone that is missing the gym, thinking about what they can't do to get in touch with Tristan to find out what you can do, you'll be amazed.
Same goes for anyone that was maybe intimidated by the gym environment so didn't go to one, you can get similar results from home'.
I have nothing else to add, other than if YOU need help, drop me a message!
Thats all for today, have a good day, have a good home workout!
Tristan 'proud trainer' Buttle.
P.S – You can check out the exact training routine I took Josh through by clicking this LINK.