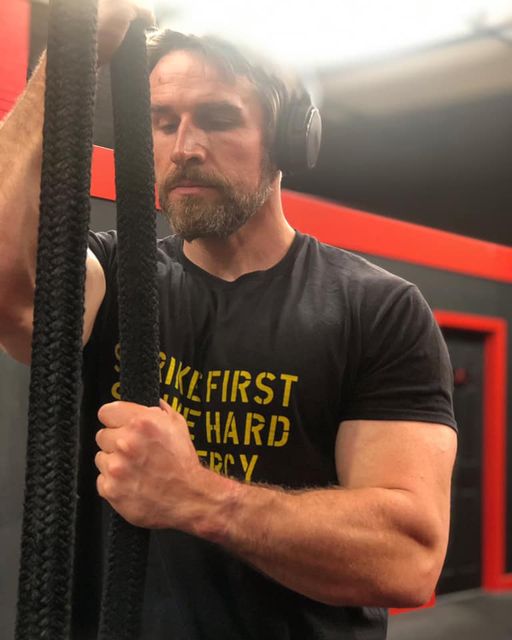 If I'm being totally honest I've felt disconnected from the fitness industry recently…
Don't get me wrong I can honestly say that I love what I do, but just recently I've felt out of place.
I'm feeling more and more than I can't relate to what I see & hear, especially on social media:
I just don't get it, it all just seems the same to me…
Everyone walks, talks and dresses the same (when they do actually wear clothes
).
Everyone seems to be a copy of a copy of a copy.
All wanting to be the next person to 'influence' you, all chasing likes, popularity and validation.
Everyone is doing what the next person is doing because that's what they believe to be the norm.
It's the highlight reel, the greatest hits, and very few people are showing their full story. The downs alongside the ups, the losses alongside the wins, and the pain alongside the joy.
Maybe it's because I'm 42, maybe it's a phase I'm going through or perhaps it's the effects of 2020 but I feel the fitness industry can be very cultish, elitist, childish, & bitchy and if you're not careful it can really screw your head up!
I've always been inspired & drawn towards people that are real, but sadly I feel I'm seeing more and more fakeness.
This is genuinely not meant to be a negative post(funny how we feel we have to add disclaimers), I just wanted to express how I am currently feeling.
If I feel disconnected, and I do this for a living, then how must the general population feel?
I'm not demotivated or discouraged, if anything it drives me forward. It also draws me closer to people in the industry who are more authentic.
Perhaps the reason that only 13% of the UK population are a member of a gym isn't that they are 'lazy' or that they 'don't want it enough' perhaps they simply feel intimidated & unwelcome?
Tristan 'temporally disconnected' Buttle.