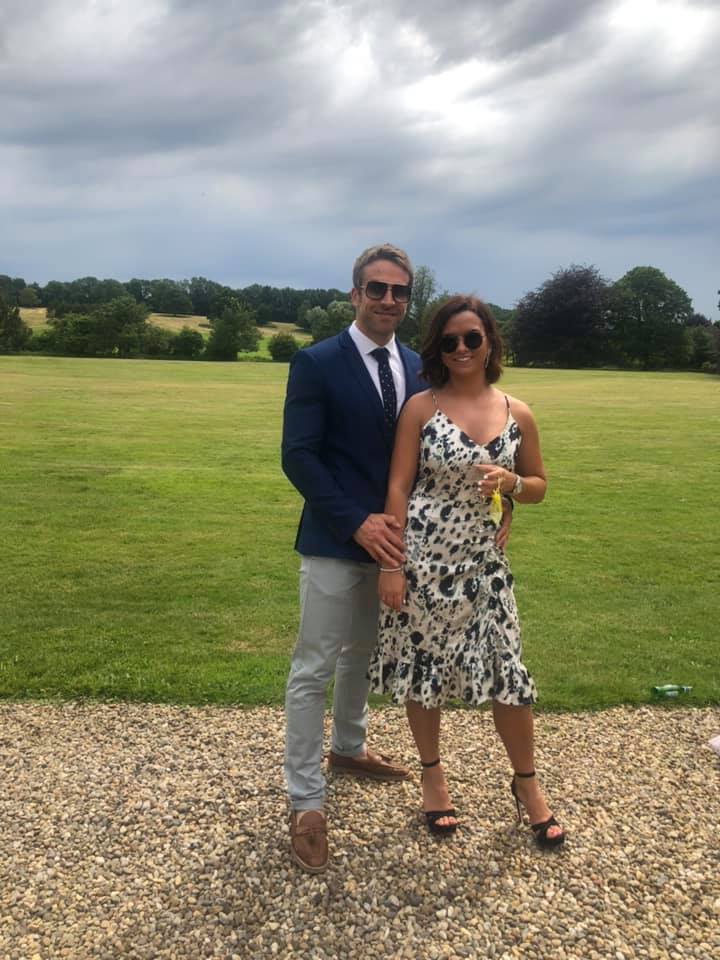 Amy and I went to our friends wedding and we had an amazing time! 
We ate, drank, danced, laughed, chased cows (don't ask), caught up with best friends & I started a new bromance!
What a day!
I'm not teetotal, & I often say I only drink on special occasions, and this day was VERY special to Amy & I, so I got involved and let my hair down!
This was the first time I've had a 'proper' drink this year, so I was a little 'fatigued' yesterday to say the least…
Obviously I didn't track any calories or train for the last two days…
The only thing I've logged are some very happy memories from a day filled with love & laughter…
The only exercise I did was on the dance floor or walking to the bar…
I'm sharing this because I believe in balance (thats why I was back in the gym today)!
If I did this every weekend, it wouldn't be balanced..
One salad doesn't make you lose weight & one burger doesn't make you gain weight..
and one 'blow out' won't destroy your results.
YOU need to find the balance YOU need, that fits YOUR lifestyle.
You don't have to restrict yourself from every social gathering ever, and you don't have to miss out on making memories that can last forever.
If you are struggling to find balance or the weekend is killing your results, give me a shout.
Thats for today, speak soon…
Tristan 'back on it' Buttle.
P.S – even managed a  cheeky selfie with the vicar…