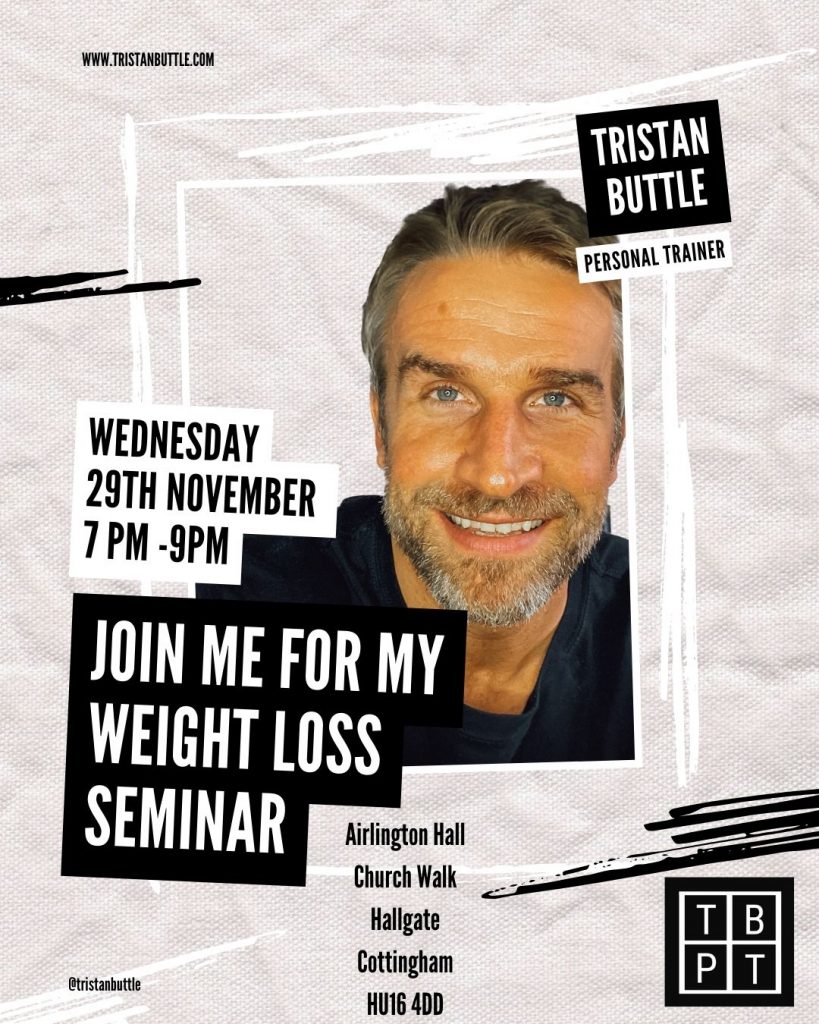 JOIN MY UPCOMING SEMINAR:
'Truly Understanding Weight Loss'.
Wednesday 29th November
7pm – 9pm.

Airlington Hall
Church Walk
Hallgate
Cottingham
HU16 4DD
I decided to host this event because I feel there is still so much confusion surrounding the topic of weight loss & nutrition. The world can be full of conflicting advice and it can tough to separate fact from fiction.
I aim to dispel the myths around nutrition, and give you the tools you need for successful weight loss.
If you've tried various diets that haven't worked, you've lost weight but put it back on, you feel lost or confused, or you just want to refresh your knowledge, this is the evening for you!
The event will run for 2 hours, with a break half way, follow by a specific question & answer section.
Entry is at the early bird price of only £10 per person (payable via bank transfer).
To register your place please click HERE.
If you have any questions, please reply directly to this email.
Thats all for today, speak soon…
Tristan 'host' Buttle.