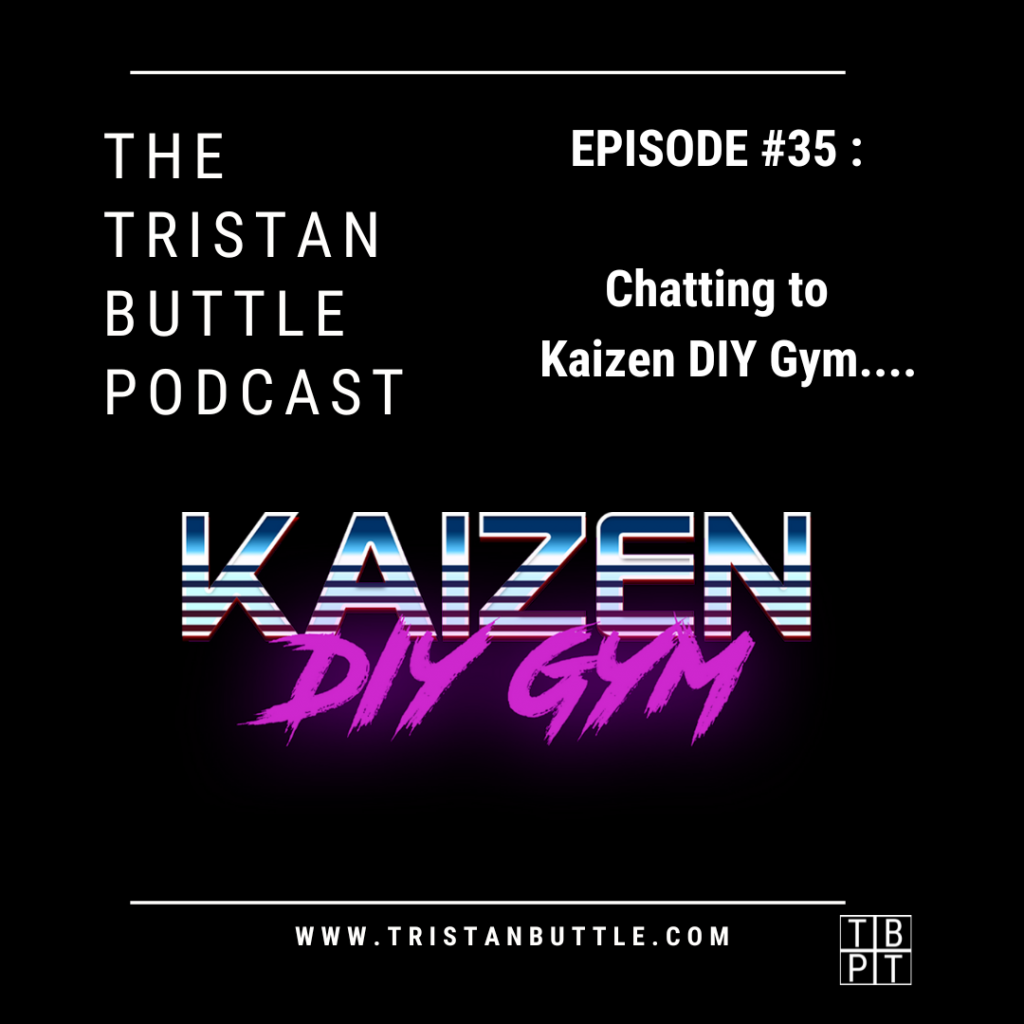 Kaizen DIY Gym a.k.a. Kyle Devine joins me for todays chat!
Kyle is a video creator, a podcaster, a woodworker and HUGE home gym enthusiast!
He created Kaizen DIY Gym as an avenue to combine all of his key interests into a single outlet and to help others in the process.
We discuss the benefits of training at home, managing family life as a stay at home parent, DIY projects, potential home gym mistakes, and much much more!
I really enjoyed our chat and I hope you enjoy listening to it!
To listen on Spotify click HERE.
Tristan 'podcaster' Buttle.
Check out Kaizen Gym Instagram HERE.