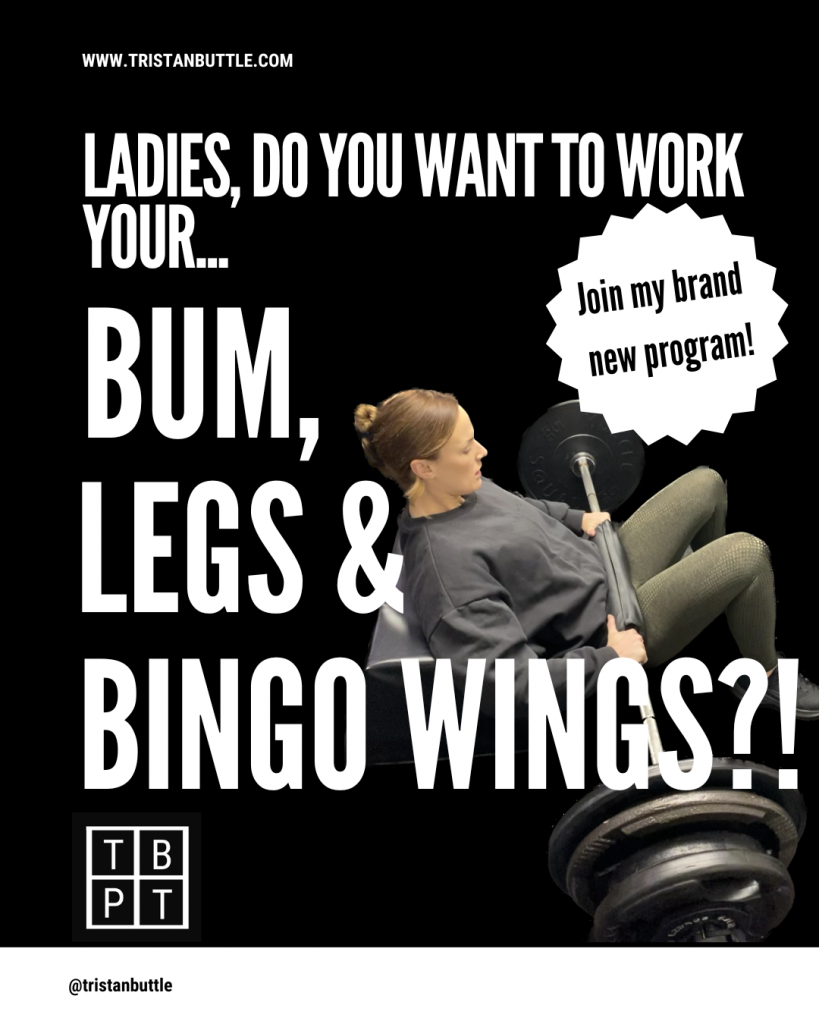 What is the B.L.B Program?
This program is specifically designed for women who wish to focus on their:
Bum, Legs & Bingo Wings!
You will be guided by myself through 5x 1 hour personal training sessions, all performed at my private 1-2-1 gym -TBHQ!
Each of these sessions will cater to you as an individual: based on your current level of experience, your strengths & weakness, your lifestyle & any injuries/limitations you may have.
Getting started : Simply drop me a direct message and we can get you sorted out – its that simple!
Thats all for today, speak soon…
Tristan 'B.L.B' Buttle.