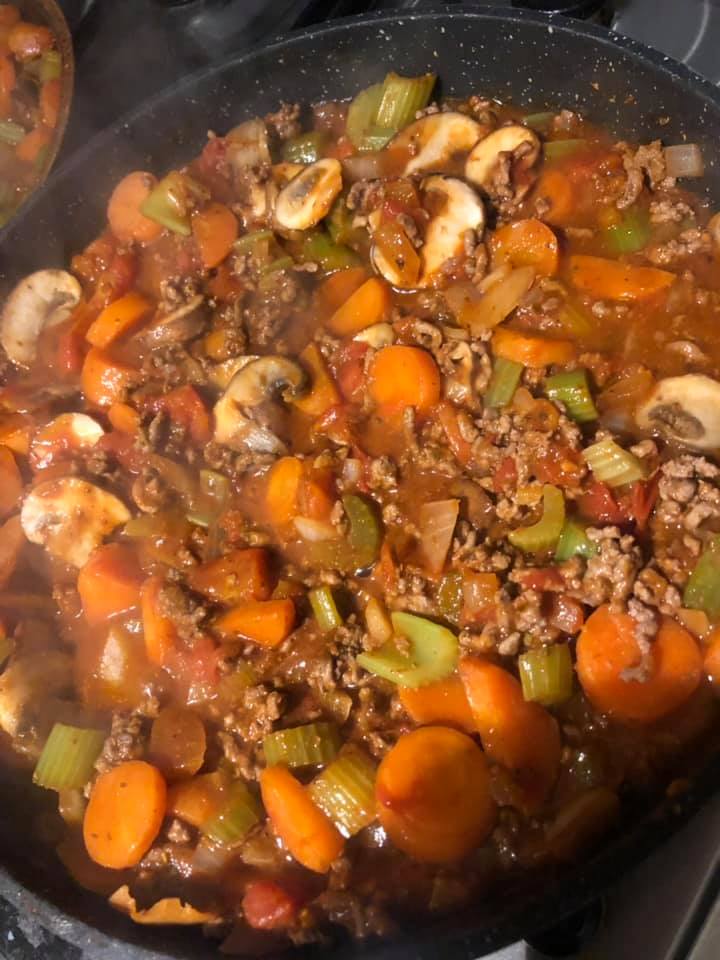 If you are stuck for ideas, why not try this simple but tasty Lean Mince Bolognese?!
Ingredients (Easily enough for 3 people):
500g lean (2%) steak mince.
1 chopped onion.
2 chopped carrots.
6 chopped sticks of celery.
300g sliced mushrooms of choice.
1 tbsp tomato purée
2 x 400g of chopped tomato.
500ml of chicken stock.
Oregano.
200g of sweet potato per per person.
Method:
.
1️⃣Gently fry the mince until browned. Tip onto a side plate & put it to one side for now.
.
2️⃣In the same pan you used, cook the onion, carrot & celery until they all go soft. Then add in the mushrooms, stir through, then the tomato purée, continually mixing/stirring it all through.
.
3️⃣Add the chopped tomatoes, previously cooked mince & chicken stock, then sprinkle some oregano into the mix. Simmer for around 20/30 minutes.
.
4️⃣Whilst it's simmering, bang the sweet p's in the microwave (or oven if you prefer).
.
✅ Wait for the ping, slice the spuds, bang the Bolognese on & you are done!
.
Enjoy, let me know how it goes….
.
Thats all for today, enjoy your Sunday, speak soon…
Tristan 'stand up mr wicks' Buttle.
P.S.- To try this with Turkey mince, click here.