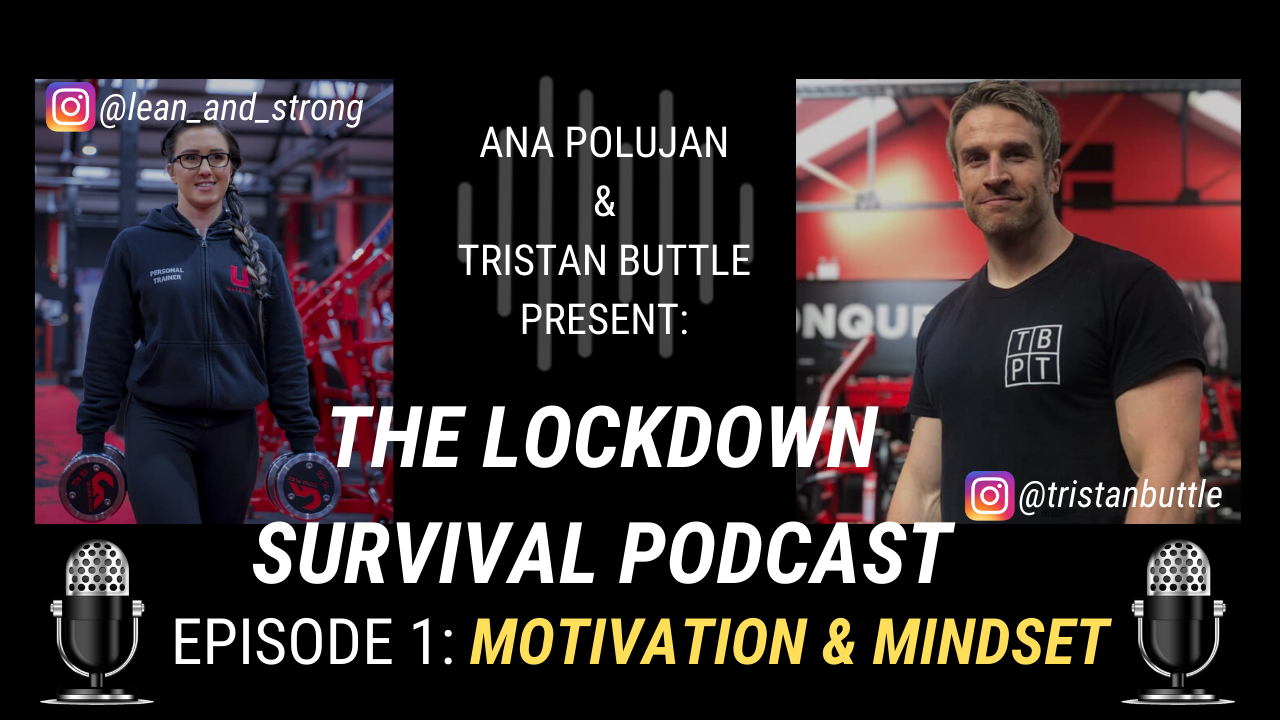 Fellow PT/trainer/friend Ana Polujan & I are very excited to release the first episode "THE LOCKDOWN SURVIVAL" podcast!
We have been wishing to collaborate together for a while, but then unfortunately Covid19 came round and messed all our plans up..
However, we've adapted to current situation & came up with an idea how we can do our bit to help and support those who of you who are struggling during this global pandemic 🌏
We are going to record an entire series of podcasts to tackle the challenges YOU are going through. We will be sharing lots of practical tips & advice along with our advice & experience to help keep you motivated during the these uncertain times!
We kick off the podcast with an open and honest discussion about motivation & mindset, we hope you enjoy.
Thank you for watching/listening, if you could give this a like and a share to help spread the word, we would both be extremely grateful.
Stay strong & stay safe, 
To watch (or listen) to us click here: 
Tristan 'podcaster' Buttle.
PS- We will also be adding the podcasts to Spotify this week.
P.P.S Heres that link again.