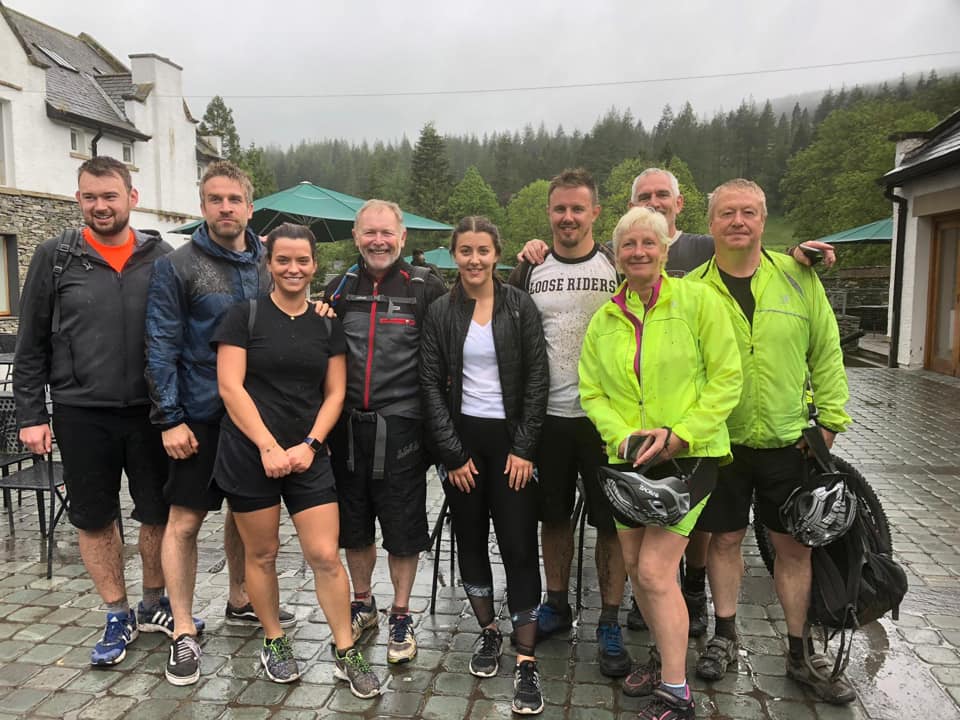 Mountain Biking & Nappies!
I'm currently in the Lake District with Amy & her family friends for a week of mountain biking, walking, hiking, relaxing, & chilling! 
As I've been before I knew what was in store for the mountain biking….although I haven't rode a bike since the last time we came 2 years ago! It was decided the mountain biking would take place in Grizedale
I was previously advised by the more experienced bikers to borrow some padded shorts to protect the 'delicate' parts of the male anatomy.
Although I was walking a bit strange & it felt like I was wearing a big nappy, after getting half way round the course, let's just say I was VERY grateful for the shorts!
The first time I wore the nappy 2 years ago, I remember questioning at the time whether it was actually necessary, as it seemed a bit overkill at the time.
😱Oh how wrong I was!!!
If you relate this to your own health & fitness goals it's clear that experience leaves clues…..
If you are unsure about how to tackle your goals then seeking advice from those with experience will help to fast track your performance & your results.
Don't be afraid to ask for advice, & don't be afraid to try something new even if it seems strange like wearing a nappy!
Have a great week.
Tristan 'pampers' Buttle.