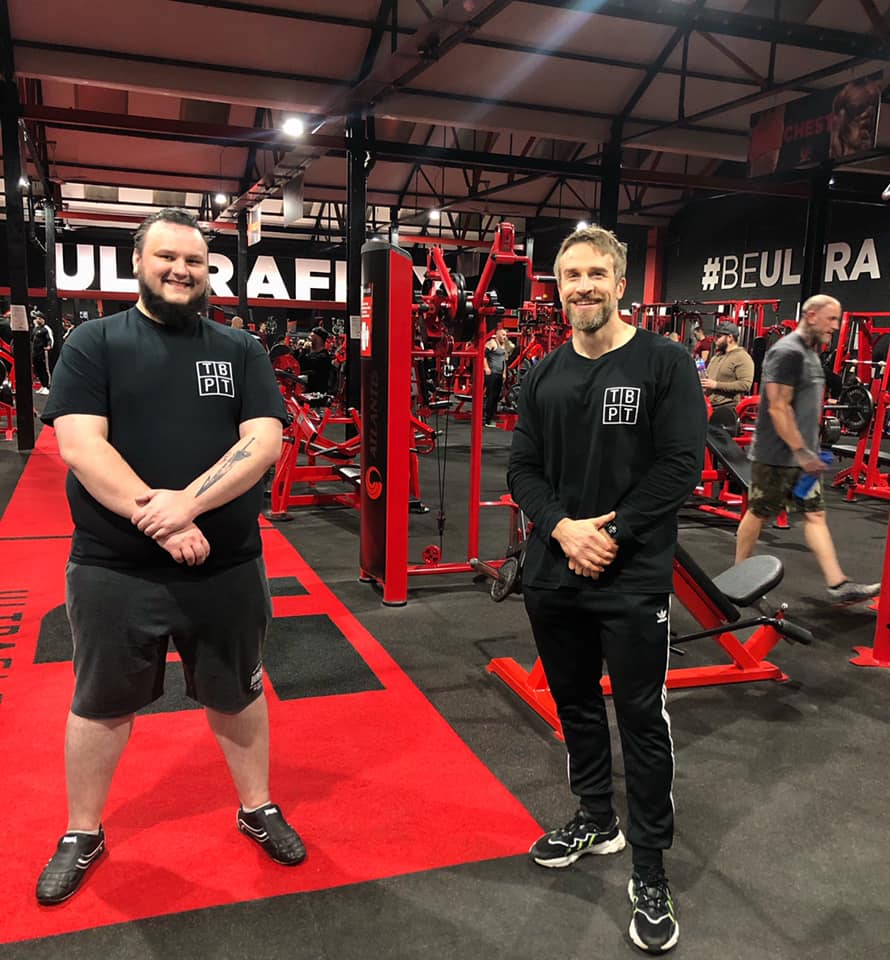 This is Sonny & we have been working together since August.
Whilst moving house and sorting out his clothes, Sonny realised that t-shirts he had bought 6 months prior no longer fitted him…
He knew it was time for a change, he'd be meaning to lose weight for a while, but decided it was now time to take action!
Right from the off, our approach was different & during our time together Sonny has NOT got weighed once!
When I asked what he TRULY wanted to achieve he said he didn't want to have to wear 4XL size shirts anymore.
We have used t shirt sizings as one of our measures of change along with monitoring his performance in the gym & his overall activity levels.
We haven't tracked calories or macros, we have simply made adjustments to his current habits (ordering medium pizzas instead of extra large, drinking a few less ciders, and having more 'fakeways') to create a necessary deficit.
This pic was taken last night and the t shirt Sonny is proudly rocking is a size 2XL!
I'm sharing this to highlight how success comes in many forms, and the approach you take to achieving YOUR goals has to be specific to YOU.
This approach wouldn't work for some, but it IS working for Sonny. He's stronger, more mobile, more confident, he's moving more and he's doing things he has never done before on a weekly basis.
Tristan 'aiming for an XL next' Buttle.