A quick lesson from the Liam Gallagher haters…………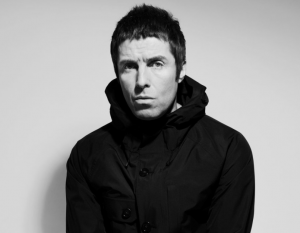 Liam Gallagher has never been shy of being  in the press or social media…..
Earlier in the year Liam Gallagher was in attendance at the premiere of the oasis documentary 'supersonic' which charts the rise of the band from playing at local pubs to 2 or 3 people, to selling out knebworth hall to an audience of over 250,000 people over a two night event, all of which was achieved in under 3 years……
The announcement of Liam's attendance and the absence of his brother Noel, caused obvious controversy……
All of which was soaked up by the press who were all capitalising on Liam Gallagher 'being Liam'….
However none of this was going to stop good old Gallagher junior and he addressed the press & interviewers in his typical manner and proceeded to do what he does……………..
Social media had a ball with his interviews….
The response and reaction of most opinions & comments I noted were pretty negative….
>'he's so arrogant'.
>'he thinks he's god'.
>'he's a has been'.
>etc.
>etc.
I'm only quoting the 'polite stuff'…….
Now, this isn't about my personal feelings towards Liam or his music, I merely want to ask these people:
'WHAT DID YOU EXPECT'?!
He has a VERY longstanding history of notorious, erratic, uncompromising, & controversial behaviour…this is the guy who has compared himself to figures such as Elvis & John Lennon….alongside often describing his own performances as 'godlike' or 'biblical'…….
He simply is who he is, rightly or wrongly………….
I personally wouldn't sit & watch or read ANY interview with any artist who I didn't like!
Relating this to you & your goals, this is the equivalent to knowing you hate dancing, particularly Latin style dancing, and attending a Zumba class!! Then upon doing so, proceeding to tell everyone how much you hate Latin dancing…………
or hating cycling and attending a spin class!
You are never going to like it, and that's ok, just don't let it fuel your negativity, don't let it take over.
We are all entitled to our opinions, I have an opinion on everything, but just don't let it eat away at you.
Don't waste your precious time on hating anything. I know first hand this can be far easier said than done, one thing I'm telling myself more often is:
'If you don't like something, change the channel.'
YOU need to decide what channel is right for YOU.
Until the next time,
Tristan 'im feeling supersonic' Buttle.
p.s -what's your fav oasis tune?