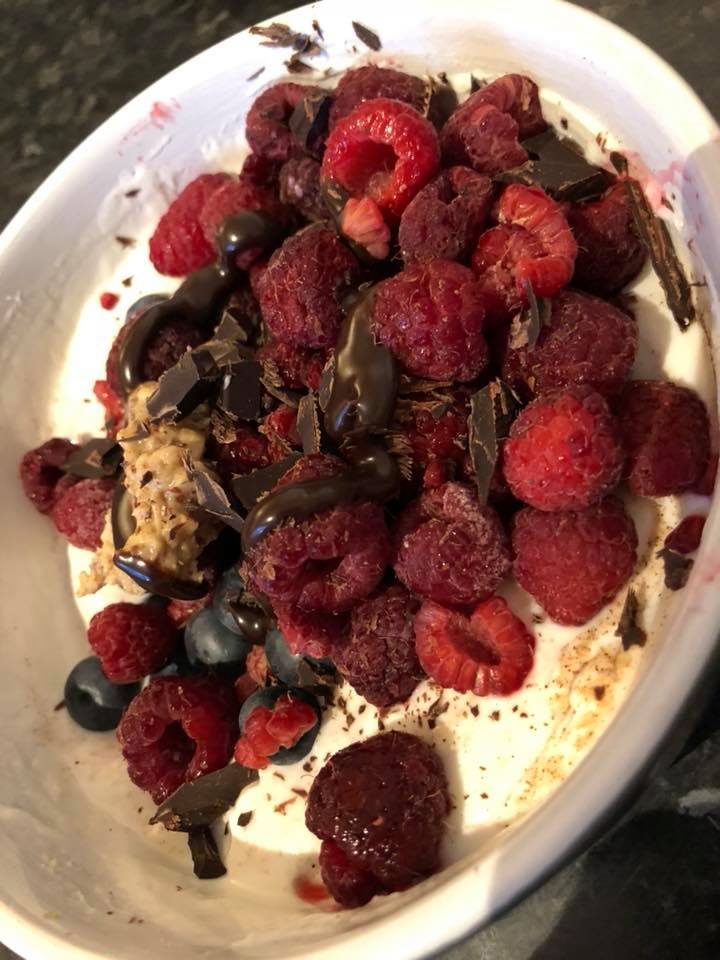 I'm a huge fan of Greek yoghurt as a versatile protein source, Amy & I tend to have it as our last meal of the day, whilst watching Love Island 😂. (to read more about my feelings on Love Island click here).
I like to add half a scoop of vanilla protein powder & some berries, or nuts & honey, whereas Amy loves grapes & dark choc.
🍓🍫🍇
However it's also a great quick & easy breakfast option, particularly if you don't fancy something hot this time of year.
I tend to go with Fage as a brand, but Aldi also do a great version that is very similar in terms of macros/calories, but obviously cheaper..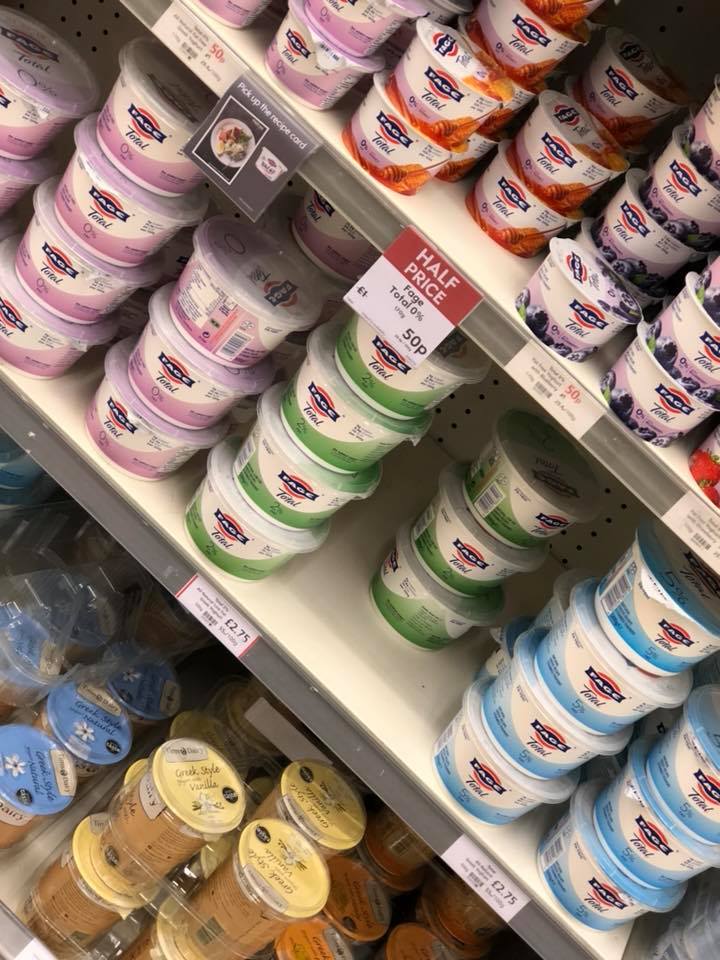 As a quick reference point when you are food shopping, Fage is colour coded:
Pink is fat free.
Blue is full fat.
And Green is 2% (half fat).
Potentially sexist marketing? Maybe.. Ha..
Anyway, obviously the fat free version contains the least calories, full fat has the most & the green is in-between the two.
If you are struggling to get calories in, full fat is an easy option. Likewise, if you are wanting to eat a larger quantity of food for less calories, then fat free could be a good option. Taste is also a factor, as full fat is a thicker & creamier option.
No one option is bad or good, but being aware of the caloric differences helps you when planning your choices/options.
Tristan 'every night' Buttle.
🍓
🍇
🍫
🍓
🍇
🍫