Steak & Greek Cheese Flatbread: This is VERY tasty and clocks in at under 500 calories!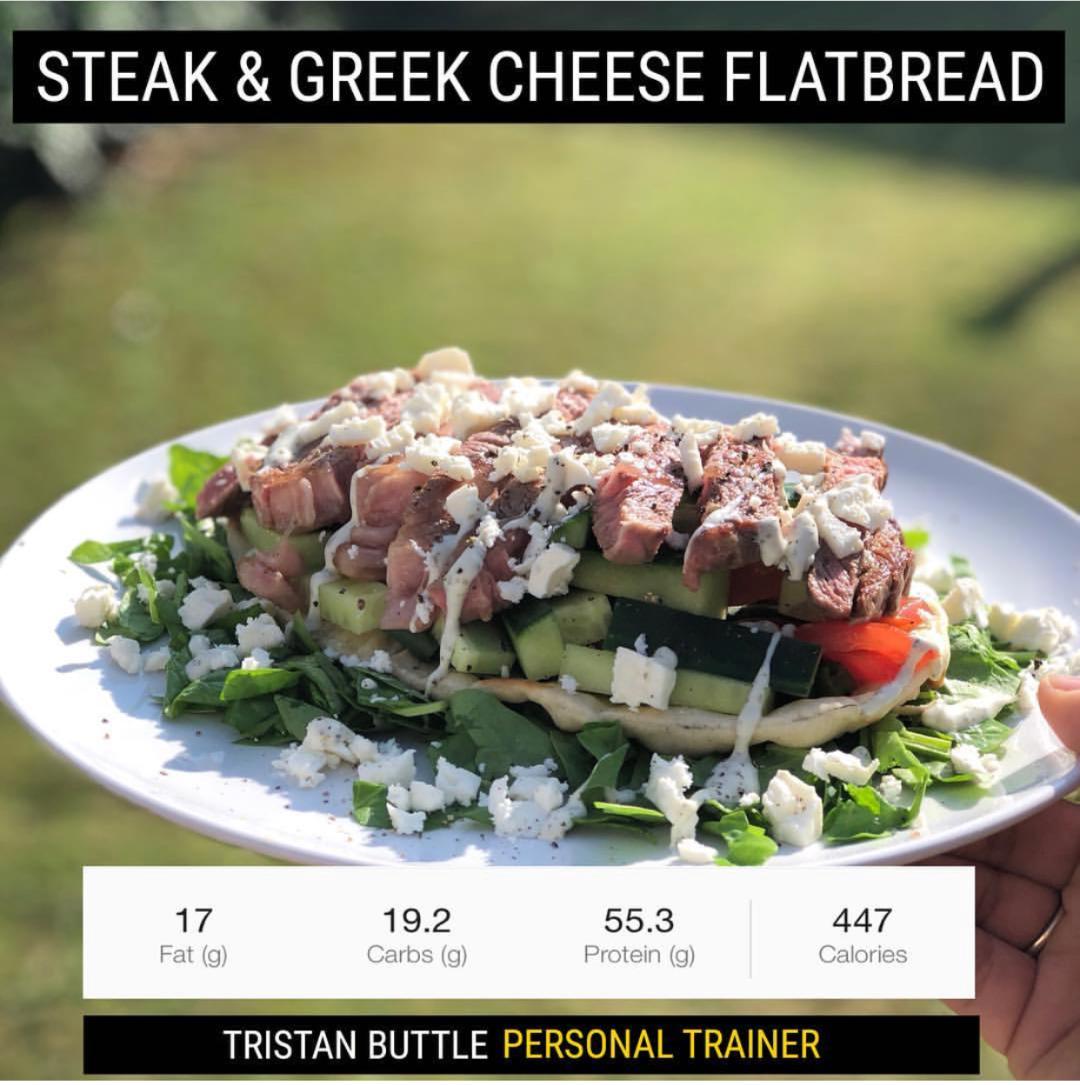 Ingredients: ( for one person).
1 x 195g sirloin steak.
1 x white folded flatbread.
30g crumbled greek style cheese 
Chopped cucumber.
Chopped spinach.
2 x Chopped baby tomatoes.
I got all of the above from Aldi and the macros stated are based on those particular options.
Method:
Fry the steak as preferred (personally I'm a 2 mins a side guy), then slice it up.
Lay the sliced steak over the flatbread.
Add the chopped cucumber/spinach/baby toms.
Sprinkle over the greek style cheese.
… and you are DONE!
Enjoy, 
Tristan 'all too easy' Buttle.