Sweet Potato, Bacon & Feta Frittata…
This recipe is a personal fav of mine & works well served either hot or cold, its also a very simple recipe( if I can do it, anyone can 😂):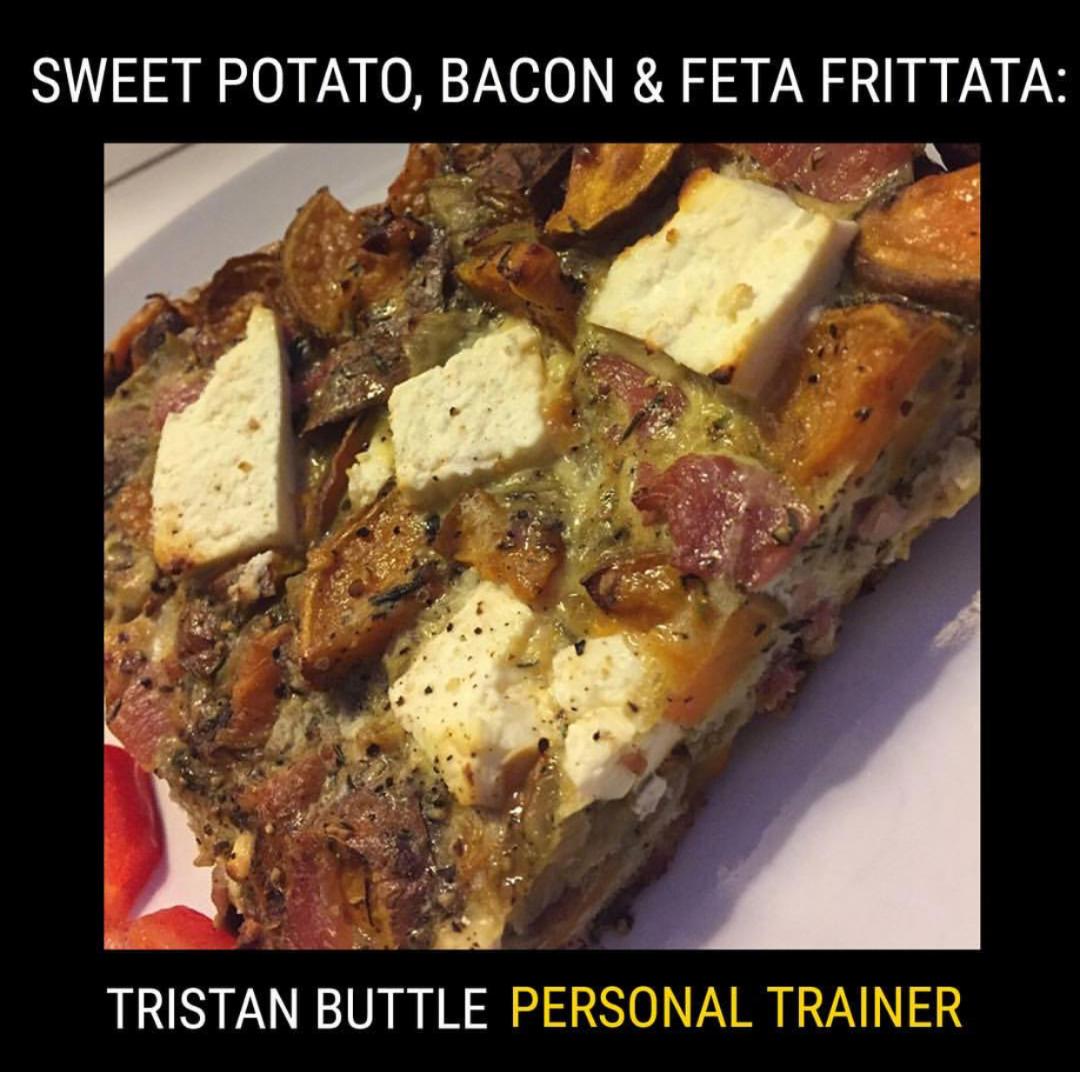 Ingredients: (serves 3 people or 2 hungry people).
500g x Sweet Potato – chopped.
10 x Bacon Medallions.
I x White Onion – chopped.
100g Crumbled Feta Cheese.
6 x Whole Eggs.
Thyme.
Salt & Pepper.
Method:
Stick the chopped onion & sweet p on a foiled baking tray and sprinkle the thyme over.
Whilst this is cooking, chop up the bacon medallions and begin to lightly fry in a decent size pan.
When the sweet p/onion is done( brown) add to the bacon in the pan.
Whisk the eggs and pour over the bacon/sweet p/onion combo, allow the eggs to begin to cook around the mix.
Chop up the feta and arrange around the top of the frittata.  Sprinkle more thyme if you wish along with the salt & pepper.
Place the whole pan into the oven and leave to brown/cook until entire mixture is cooked.
Serve with a side salad and you are done!
Enjoy.
👍🏻👌🏻
Tristan 'Gordon' Buttle.