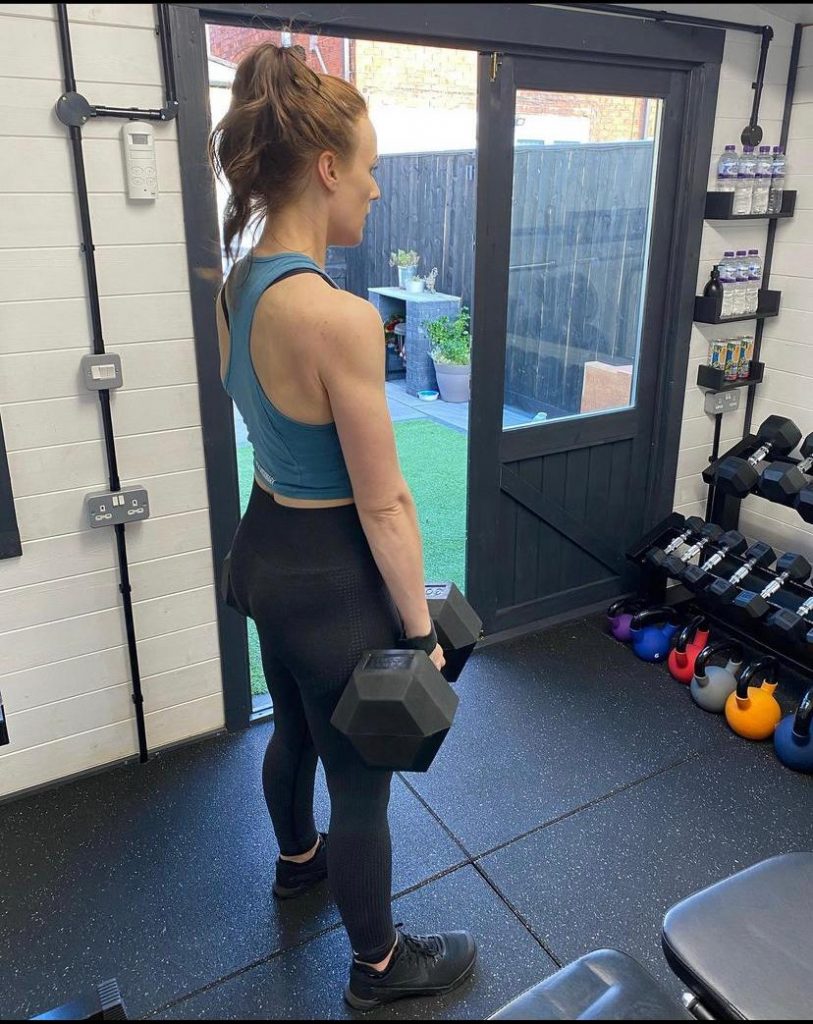 This is Amy & these are her words:
'I choose to have a PT because it helps me maintain a positive mindset and ensures I remain consistent. It also makes me push myself much harder than I ever would when training alone'.
'I train with Tristan because I genuinely enjoy it. Training had become a bit of a chore, but that is definitely no longer the case. Tristan is really friendly and puts you at ease whilst still remaining professional, it feels more like training with a friend. Tristan also really knows his stuff and you can tell he actually cares about ensuring you have a good workout. Love my sessions'!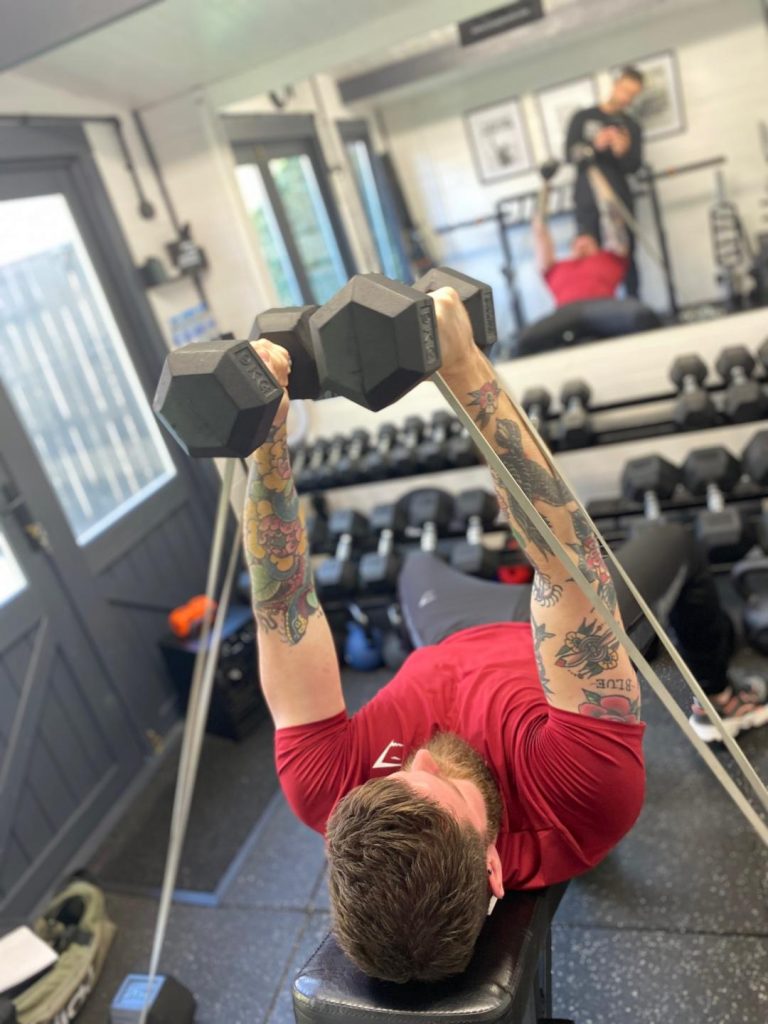 'I've known Tristan for a few years and have always taken a lot from his posts and videos on social media. After weeks of being out of the gym due to lockdown I felt unhappy, defeated and stuck in a rut. I had thrown in the towel and felt like I needed some help.
Tristan has given me a more productive approach to my training and some much needed direction. I am now enjoying my workouts again, feeling more confident and improving in all areas.
I am logging all of my workouts which is keeping me focused on pushing myself and staying on track. Tristan has a wealth of knowledge and experience and a clear passion for helping people achieve their goals. I would recommend him to anybody who finds themselves in the same position I did and feel like they need some help.' –
Chris Lord.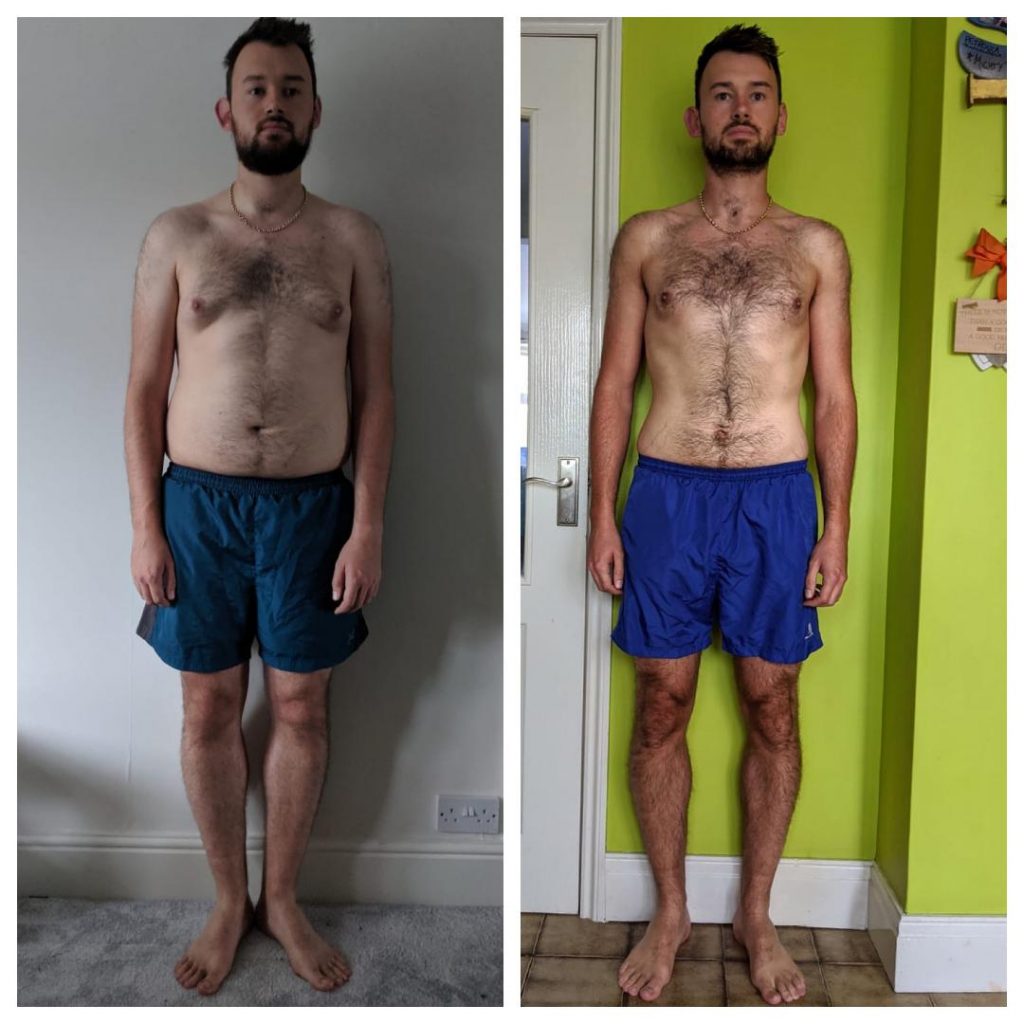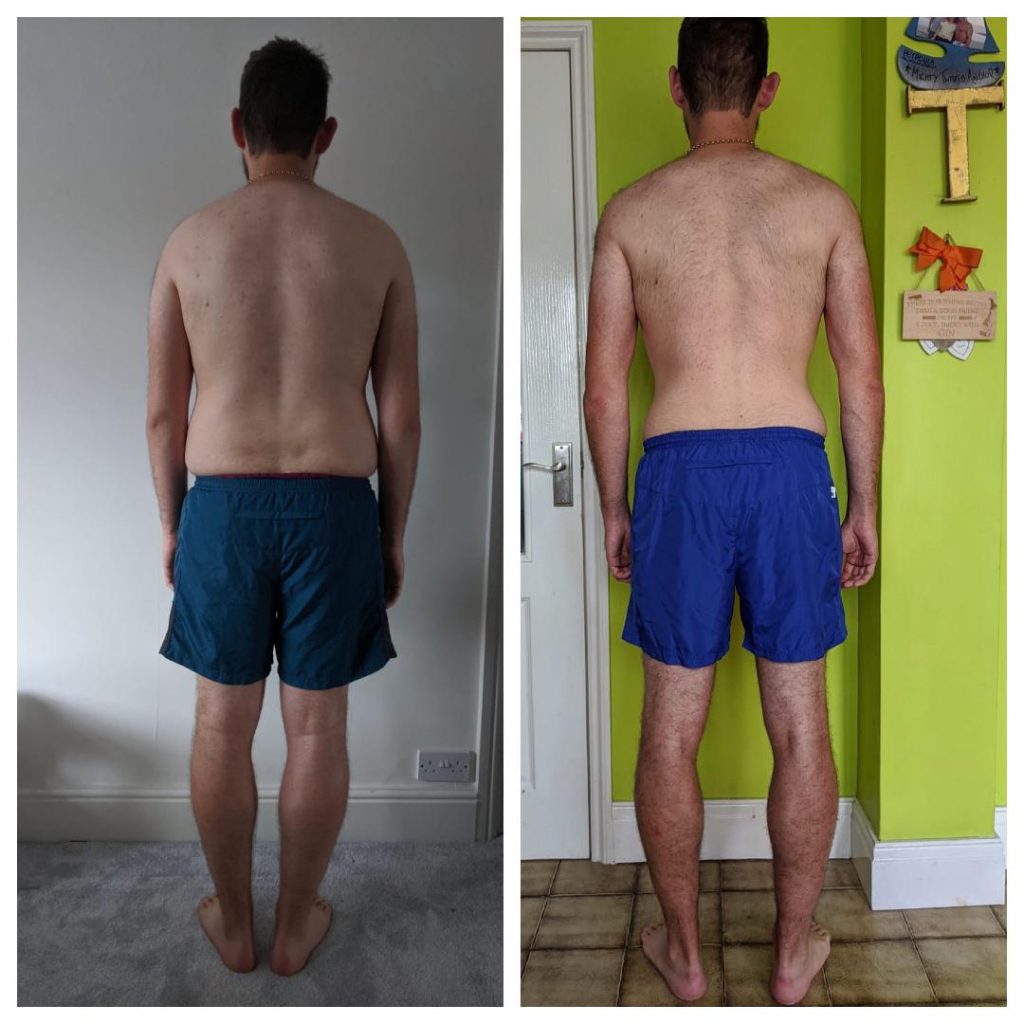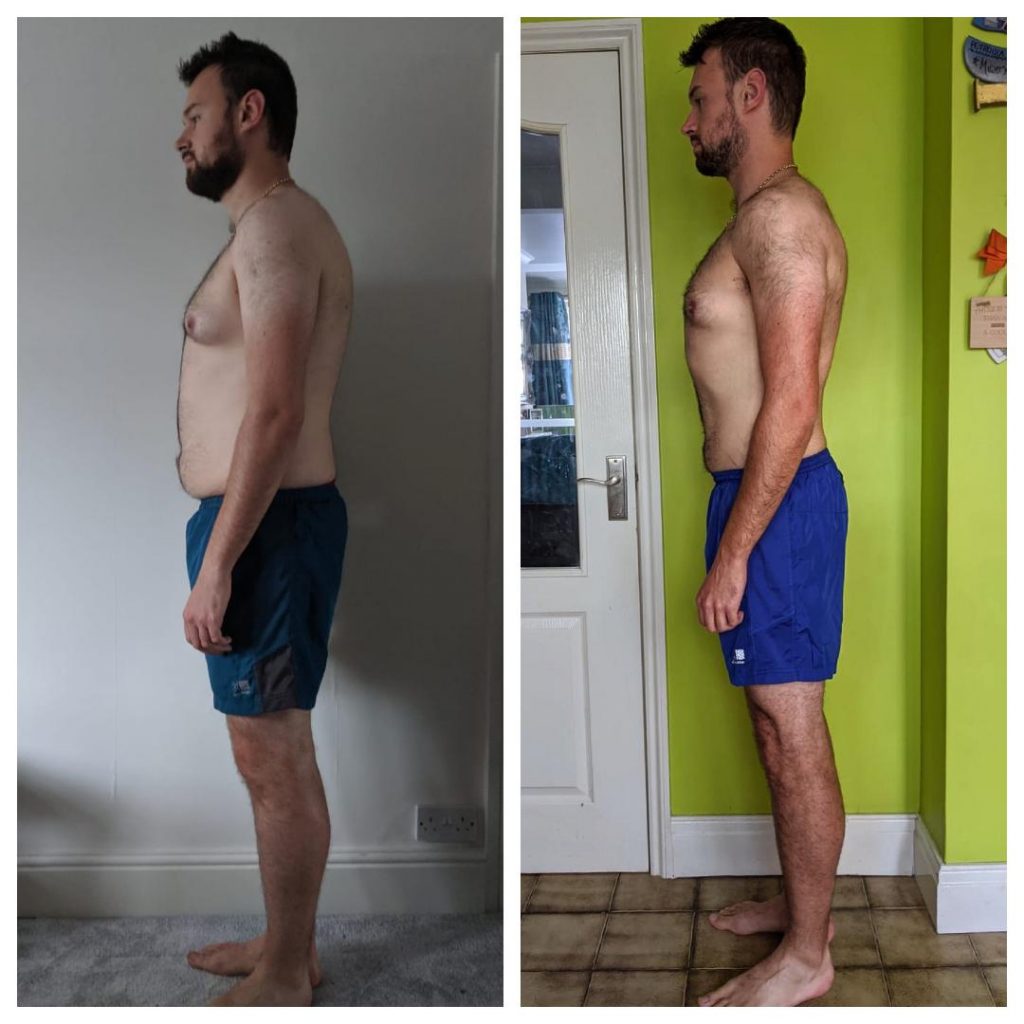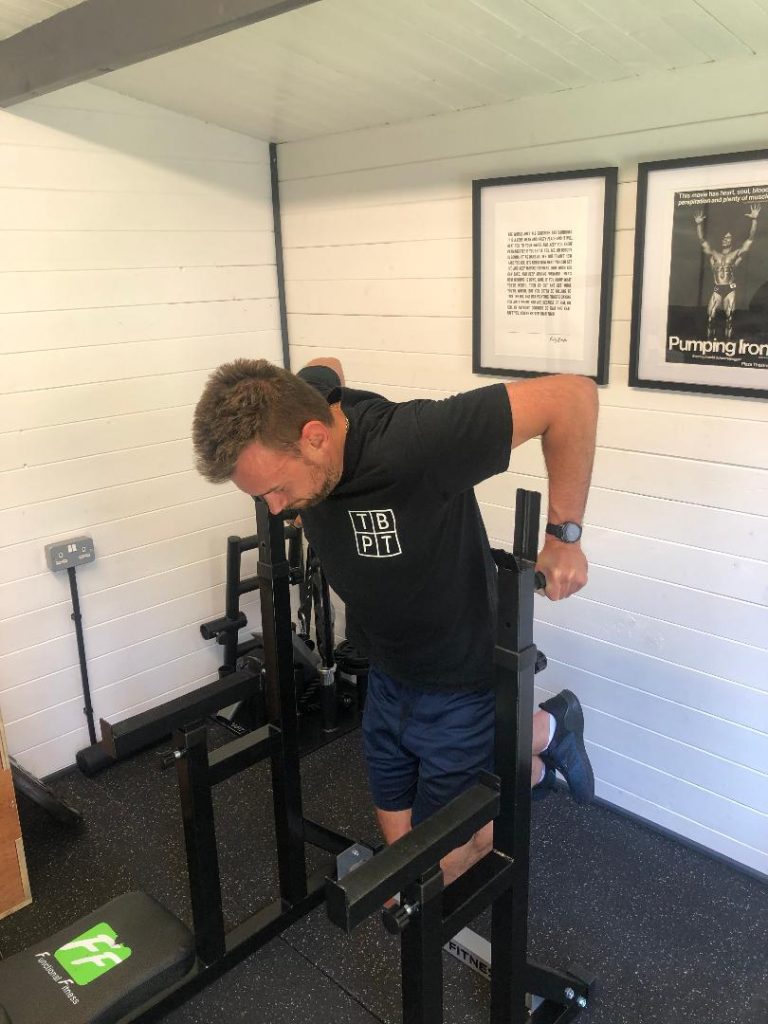 Just over a year ago Josh decided that he had had enough..

He wasn't happy with how he looked and how he felt.

His weight had hit a high of 110.6 kg and was affecting his confidence, he watched a video of himself from a night out and simply did not like what he saw.

The video proved to be his defining 'light bulb' moment, and became his trigger for taking action towards making a change.

By making some simple changes Josh successfully lost under 5kg which helped kickstart his journey with myself.

We began working together in July 2019 at which point Josh weighed 105.8kg.

By becoming 'calorically aware' and managing his energy balance Josh continued to lose weight and increase energy. Our focus was always on developing a long term plan beyond an initial 6/12/16 week plan.

During the time Josh has continued to live his life! He enjoys variety of foods and still enjoys the occasional drink (or two or three)!

Historically he was NOT a gym user, but he now trains consistently (and progressively) every week and he is THE strongest he has EVER been!

After a year of consistent and progressive action Josh now weighs 86.3 kg

A total loss of 19.5 kg (just under 43 lbs)!!

He has more energy, more confidence, better posture and is a TRUE pleasure to work with. I couldn't be more proud of what he has achieved.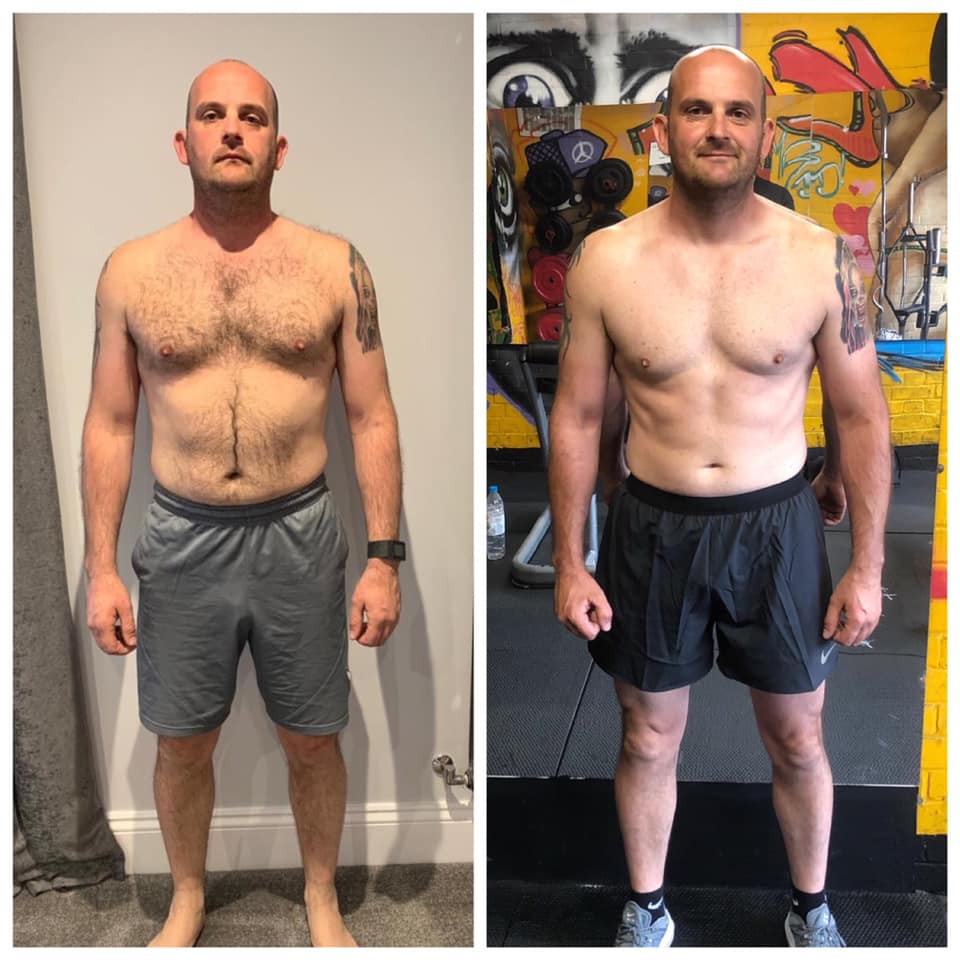 This is Andy…

He isn't a bodybuilder or an athlete, he is simply a normal guy who wishes to continually better himself..

Our recent goal was to get Andy beach body ready for his upcoming holiday on Monday!

Andy smashed it!!!

How?

He trained with me 3 times a week at Metro gym in a structured & progressive manner. He followed set sensible guidelines for his calorie intake (that also allowed for flexibility in food choices).. he tracked his activity, and above all else he stayed consistent! During this time he also had lots of renovation work going on at home resulting in long physically demanding days, but this did not stop him!

As always, working with Andy is a true pleasure & I'm very proud of what he has achieved.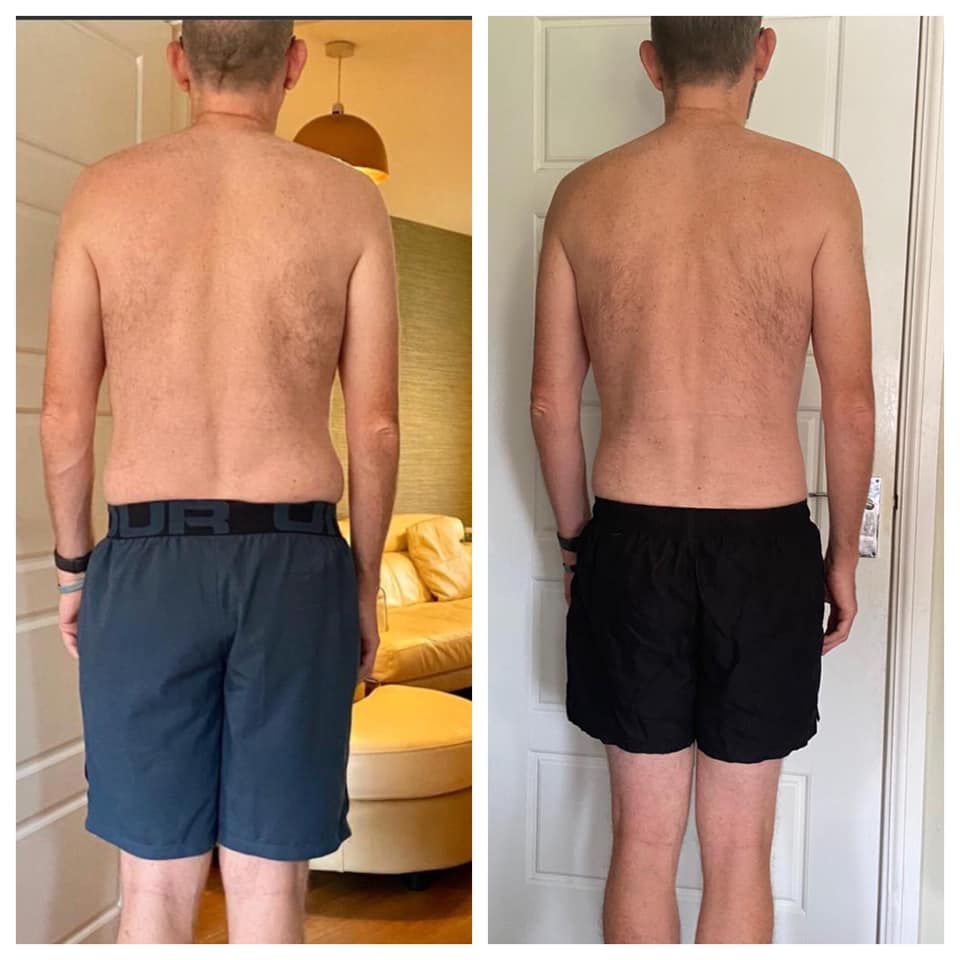 'Since I've started working with Tristan I have not only improved my technique when it comes to exercise, but I've also learnt how to eat healthier. I'm cooking from fresh now, which my family prefer, so it's win win! I would really recommend working with Tristan if you are wanting to get leaner and live a healthier lifestyle. Even though my 6 week transformation has finished my new healthier journey continues for life'! –Mike Dunn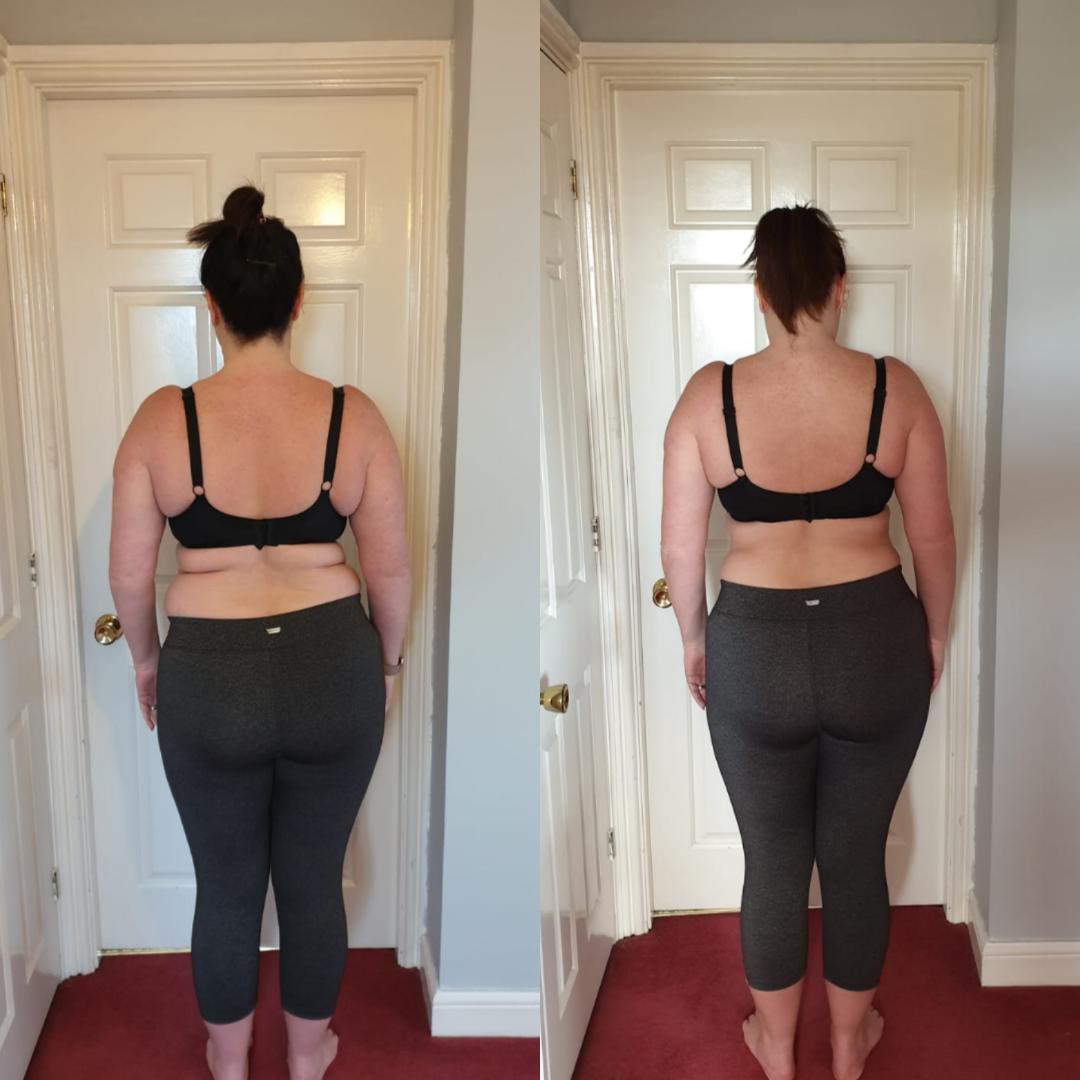 Rachel:

'I've completed the 8 week challenge and during that time I have lost a stone, dropped a dress size and grown a confidence in the gym that I have never had. I have learnt so much about food that I won't go near any fad diets EVER again. This has also been by far the easiest 'diet' that I have ever followed in terms of still having a life. I've been able to live but I have learnt how make the right choices. 

I would definitely recommend the 8 week challenge to anyone.'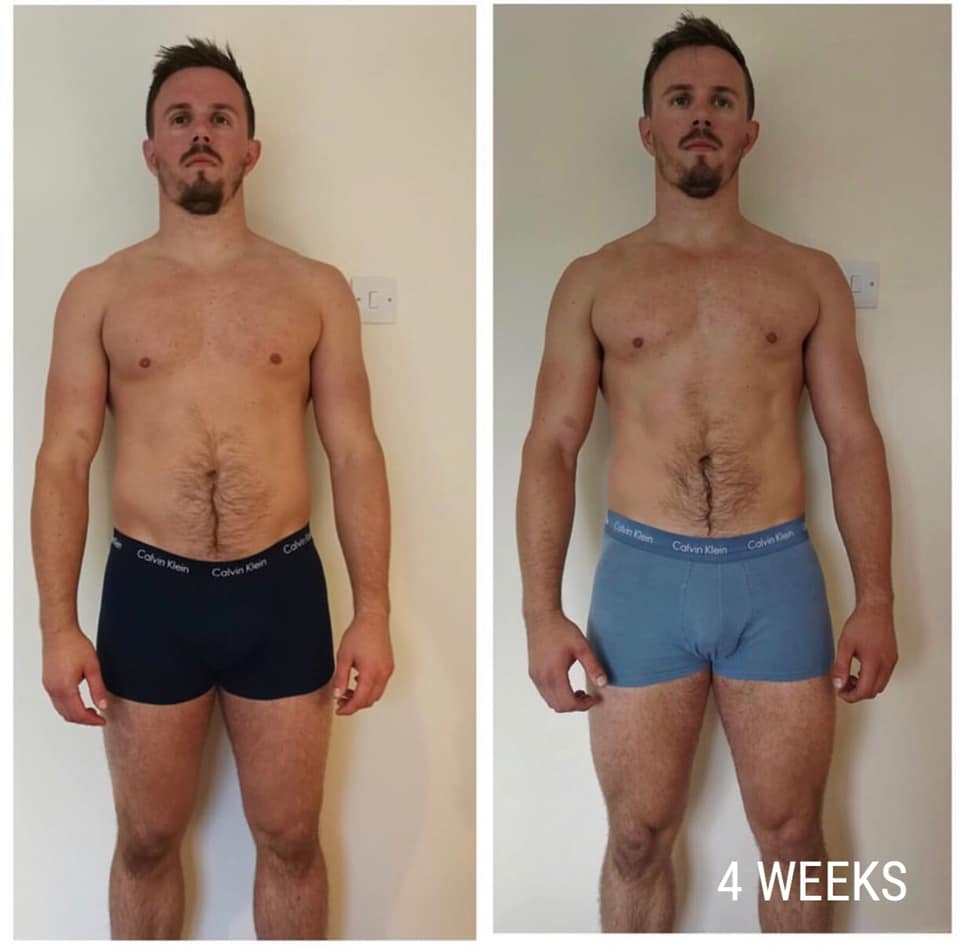 This is Jordan Knapp

💪🏻Jordan set himself a challenge 4 weeks ago….
His goal? To reduce body fat for his upcoming holiday whilst increasing his strength. He's wasn't trying to be a bodybuilder or get as lean as humanly possible, he simply wanted to feel better & be beach ready, whilst improving his performance in the gym.

👍🏻With a short timeframe to work with, Jordan applied himself to every single session whilst making a conscious effort to follow the nutritional guidelines I set him whilst also following his workouts to the letter!

I'm sharing this with you to highlight what is realistic & achievable in a given timeframe without filters or manipulation.

What these photos don't show is that Jordan is also the strongest he's ever been & is doing things he's never done before.

As Jordan said himself: 'I've never enjoyed my training more then I do now. Definitely down to the environment at Metro gym & 100% the programs you've set me'.
Stephanie:

"Before doing the 8 week challenge, I had an unhealthy way of looking at food and exercise. Skipping meals and afraid to go to the gym alone.
Since this challenge started, I am eating BETTER and I am eating MORE! I'm going to the gym and exercising 4/5 times per week and loving it! But most of all… my self confidence is SO much higher, and my family have all noticed the change. Thanks Tristan, it's all been worth it, looking forward to the next 8 week challenge'!
Steve:

'Great sesh today with Tristan. If you are looking for a personal trainer who really knows his stuff, Tristan is your man!'

To read more about Steve click here.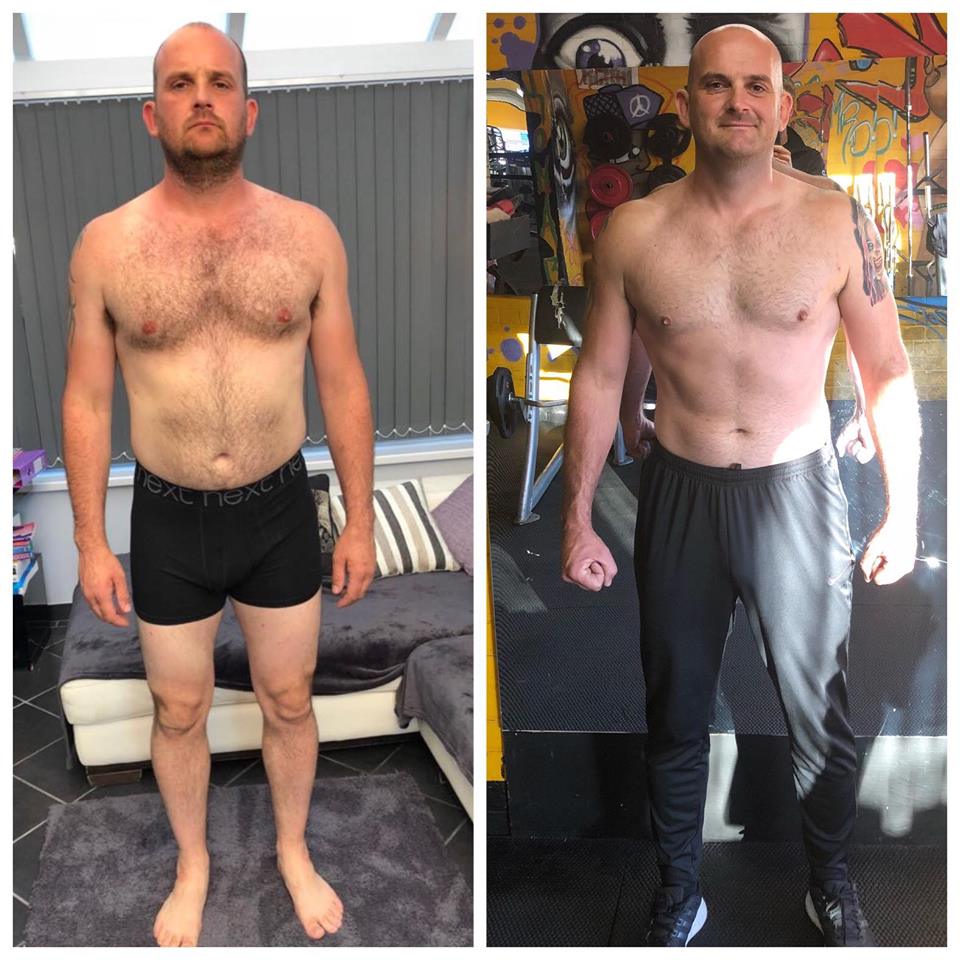 Andy:

"I've have been training with Tristan for about 6 months now and in this time have made huge progress.  I was struggling to progress any further with my old regime at my last gym but with a structured plan of attack/consistent training and good nutrition advice I have made continued progress and continue to do so. I highly recommend Tristan".

To read more about Andy click here.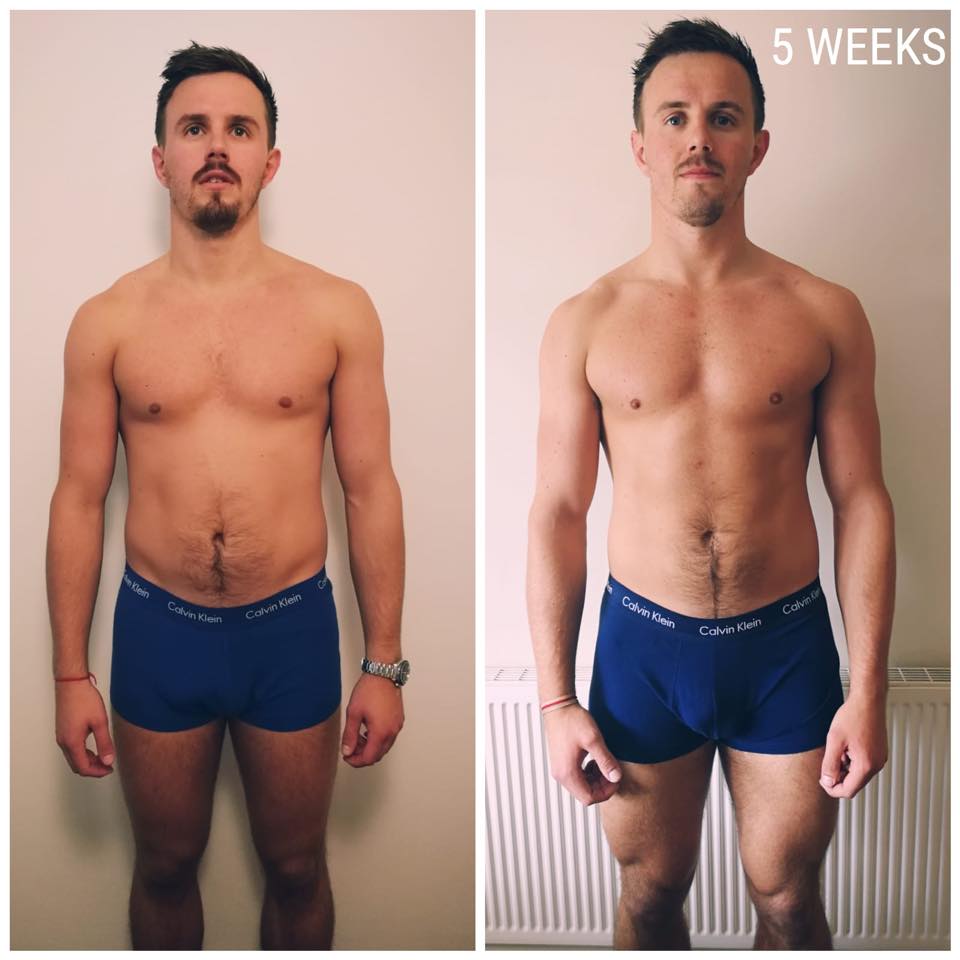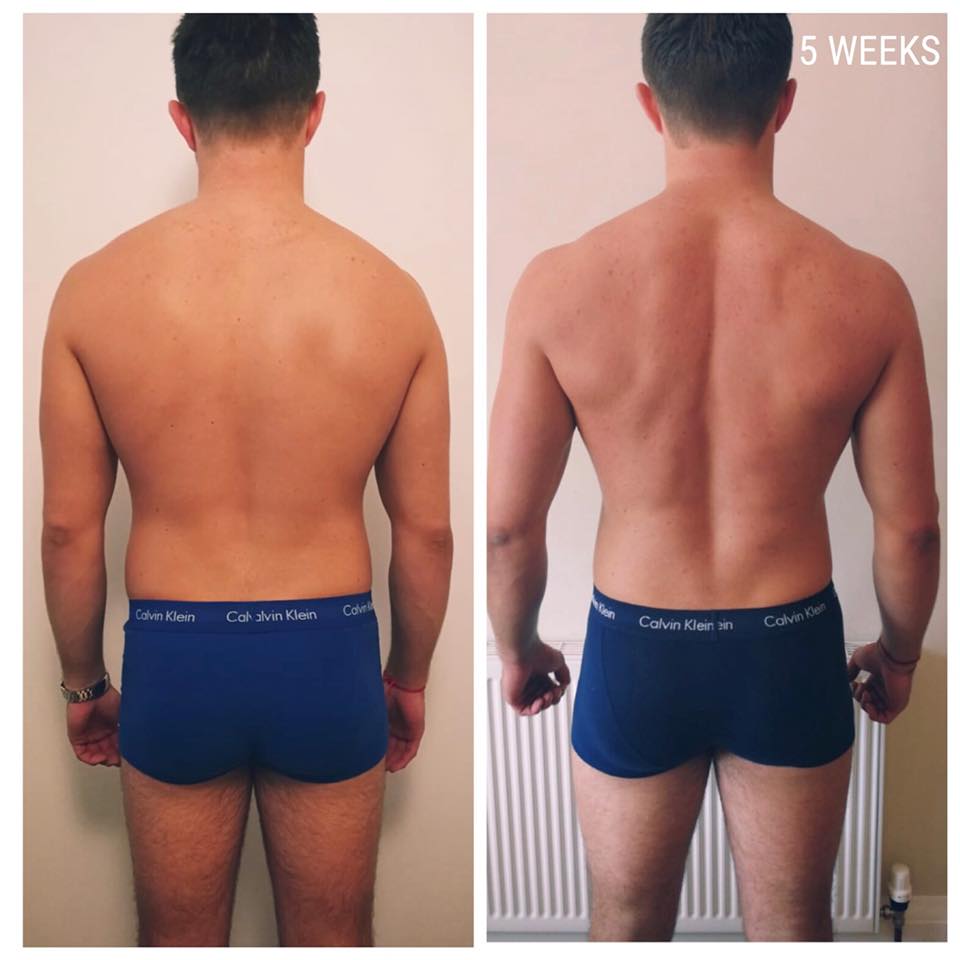 Jordan:

"I've trained with Tristan for 5 weeks now and seen some amazing changes. I've got stronger and fitter. My body shape has changed along-with my  whole out look on diet and moving more. Tristan really know his stuff in and out the gym. Totally recommend him. Cheers Tristan".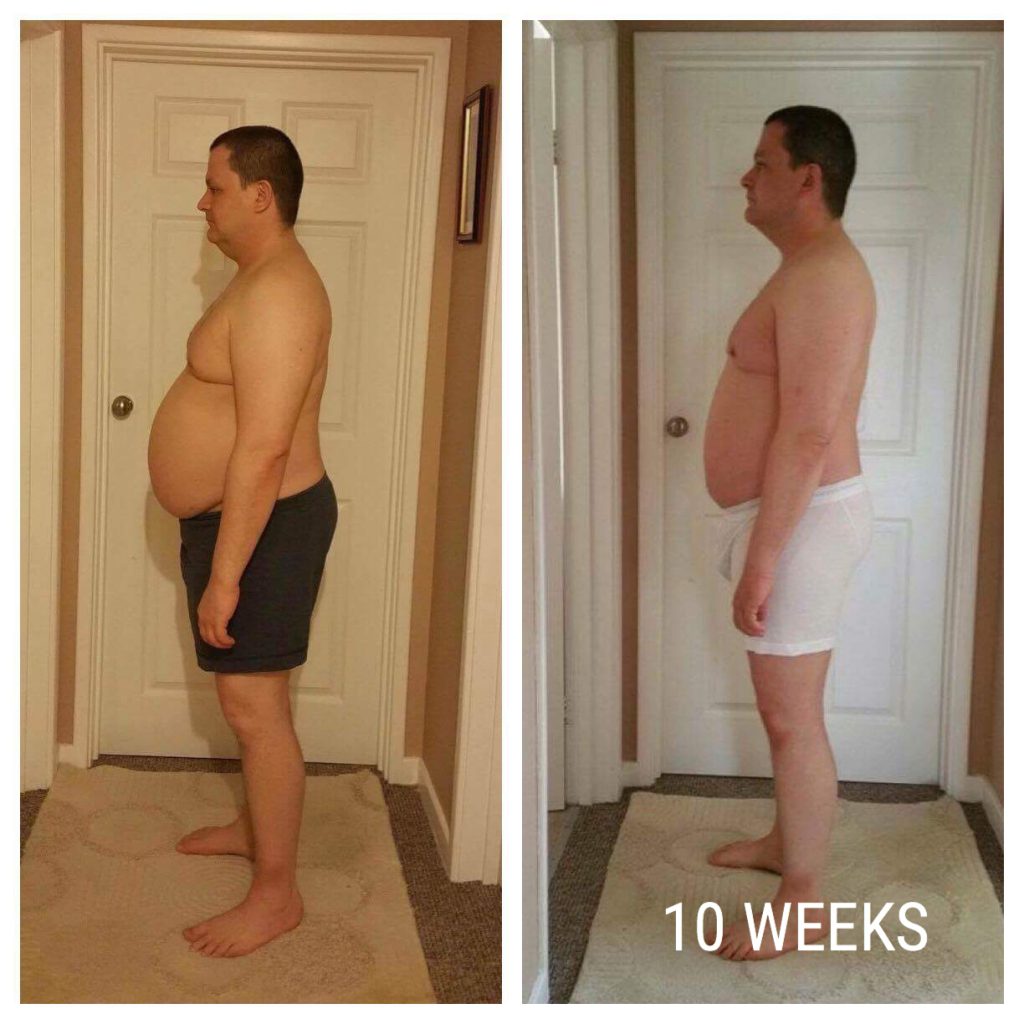 Ben:

"I took some DIY photos this afternoon…….feck me, despite the scales saying a small loss, I can now see a HUGE difference!! Clothes & T shirts etc that were tight 4 weeks, I can now wear very comfortably! Also two close pals of mine have both said today how much slimmer I looked! That's cheered me up massively, BIG thank you for all of your support".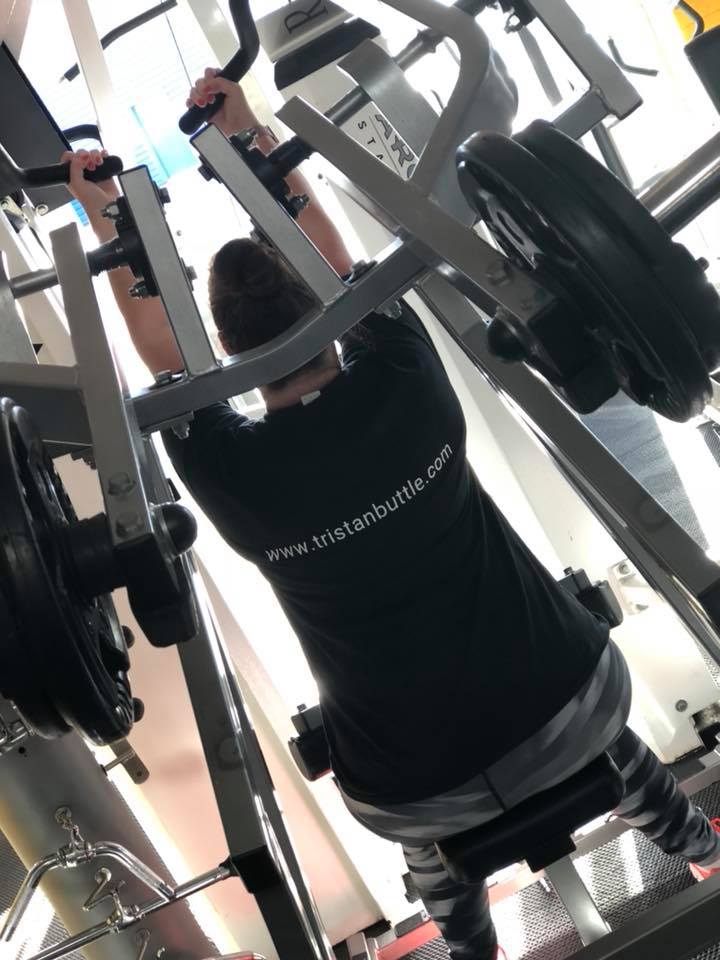 Rachel:

'Today I finally overcame a fear of mine and i did my 1st ever personal training session. My biggest fear is how others see me in the gym and in recent times this has stopped me from going. To my surprise, I actually enjoyed today! Tristan didn't laugh at how unfit or overweight I am and he made me feel 100% at ease and comfortable.

I would highly recommend Tristan!'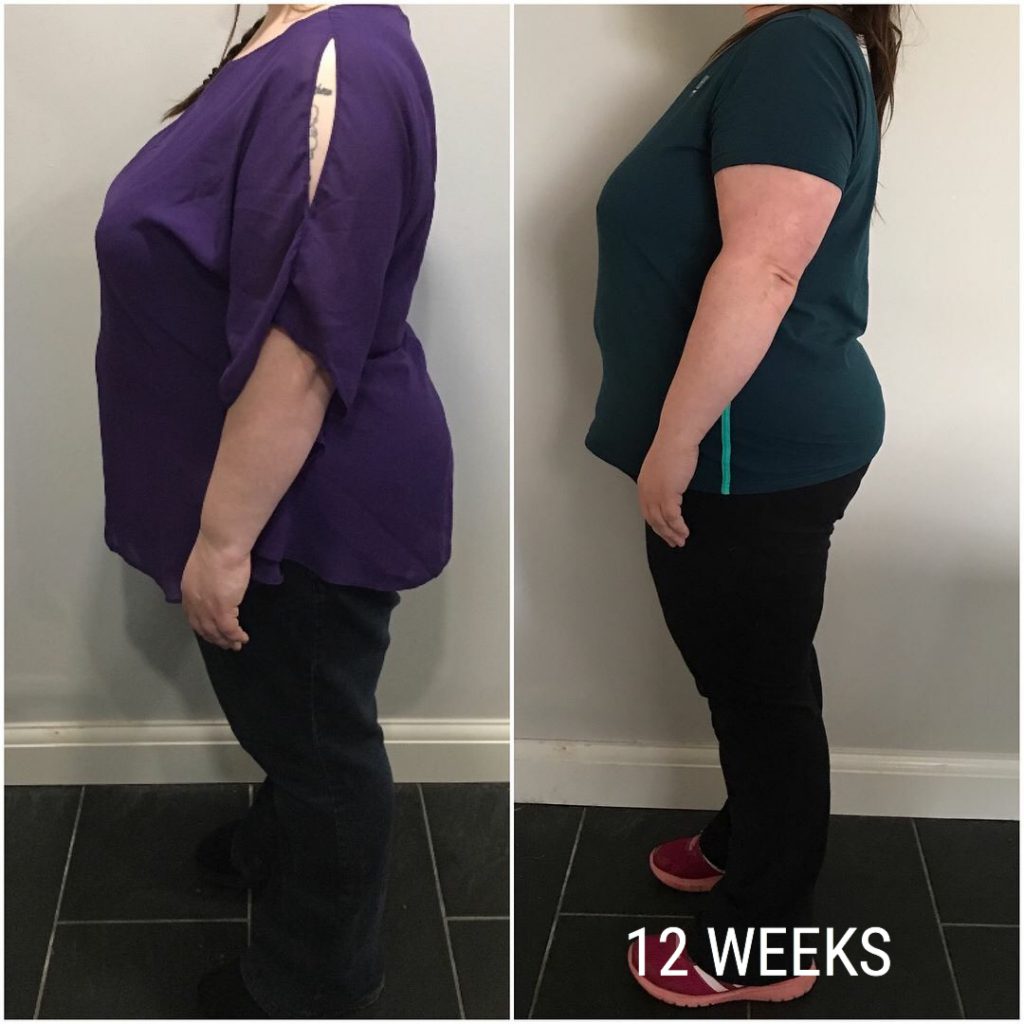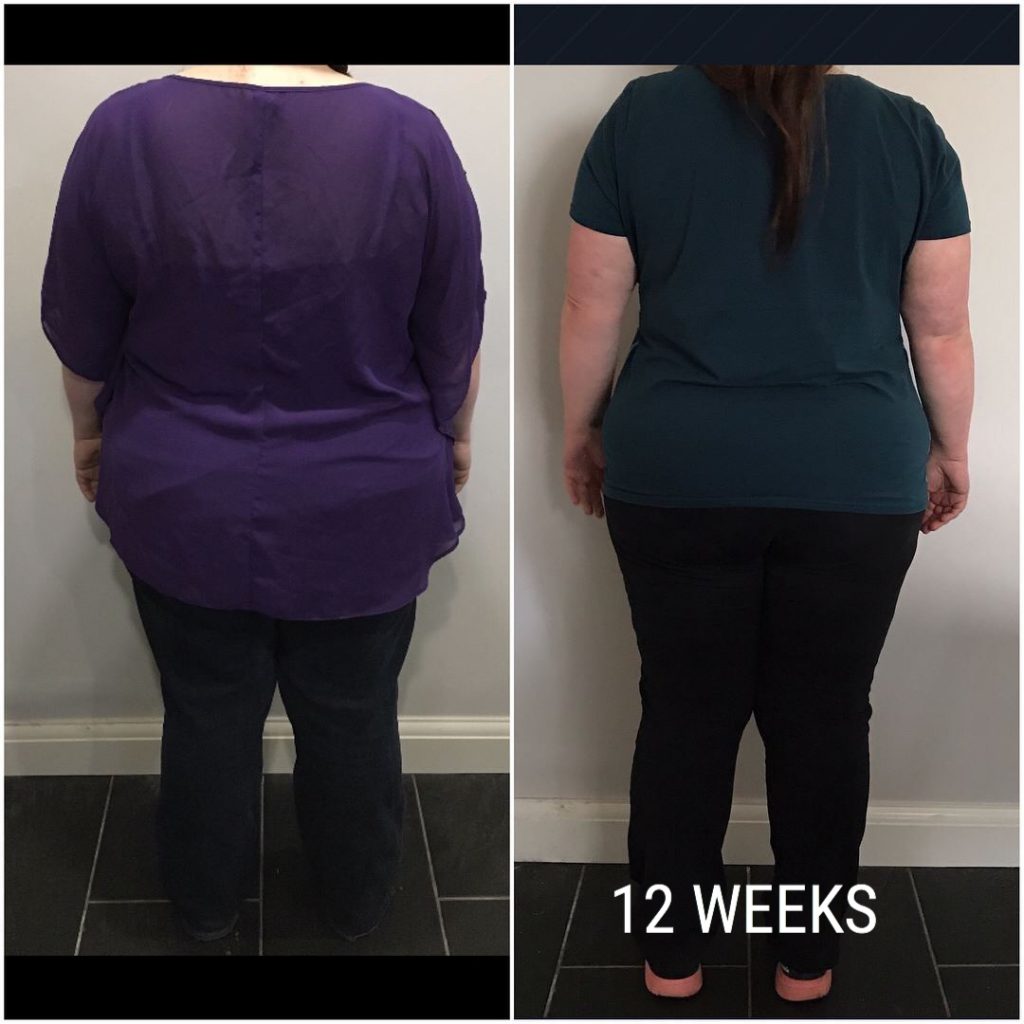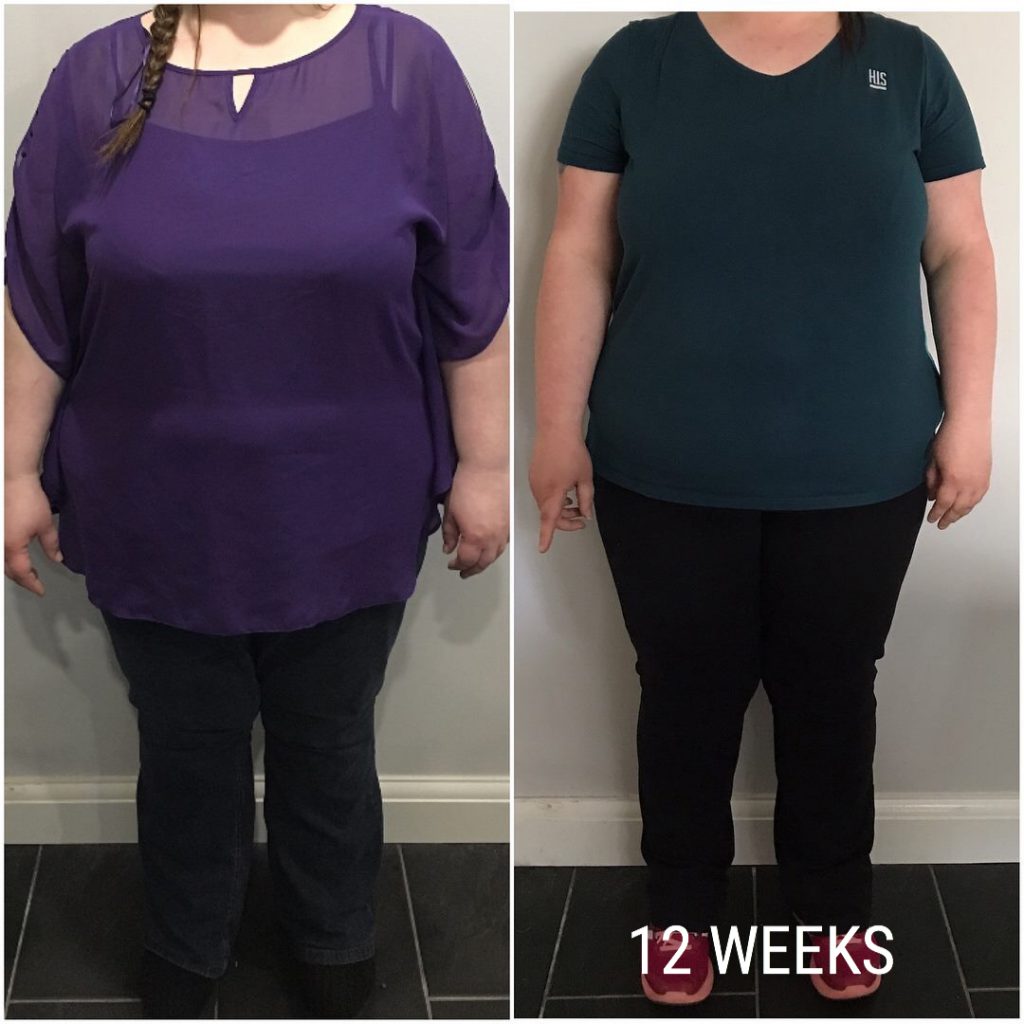 Tina:

'So I took final measurements today for 'a promise to myself' in 12 weeks, & I have dropped a total 38 INCHES!!!! 

More than that, I've found a new confidence that I didn't know I had. If you'd have said 12 weeks ago 'do squats in a busy gym with some guy sat behind you' I'd have run and hidden, laughing on the way, and yet yesterday that's what I did! 

Consistency has been key, I wish it was more as I'm not going to reach my ideal goal for the holidays, so I am a tiny bit disappointed with that, but I have to remember 38 inches IS a lot, that something that took 9 years to go on wont come off in 12 weeks…… I'll still be on this journey for months to come, but each workout is easier & each day is a step closer. 

I feel fitter then I ever have, stronger then I ever thought possible, and far happier in my skin then I have been in a very long time'.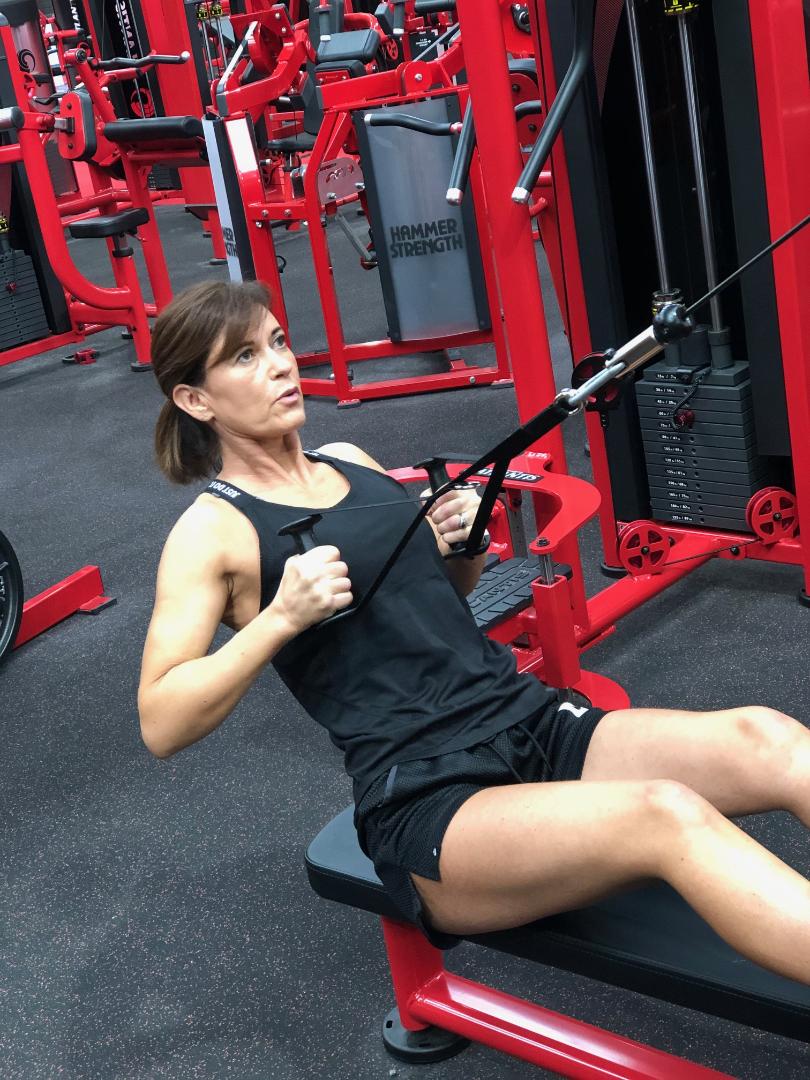 Mel:

'Fitness is important to me and is a big part of my life.  As an adult I have been a member of several gyms and have done the usual training programmes and exercise classes 'for women'.  I started to think differently about my training when I saw Tristan training women with weights.  These women looked strong, powerful and healthy and I wanted the same thing for me. 

Tristan is an extremely supportive and enthusiastic personal trainer and this stems from him being a very positive person.  He has a real ability to understand the mindset of the person he is training and adapt his style to maximise their potential and performance.  He is very clear that what is right for me may be very different to somebody else.  He also doesn't buy into extreme approaches of training that are unrealistic or unsustainable, but rather focuses on a healthy moderate approach, getting positive results. 

Over the time I have worked with Tristan he has:

… pushed me to achieve more than I thought possible

… given me the confidence to tackle exercises that I previously thought daunting

… helped me get stronger, physically and emotionally

… helped me build toned muscle and change my shape for the better

… made me laugh (a lot!)

The biggest thing Tristan has given me is confidence in myself, in my age and where I am at. '

Bob:

'The help Tristan gave me enabled me to push myself more than I ever have before, he managed to change my workouts enough to keep me engaged and stop any boredom. His friendly and fun attitude towards the gym coupled with my determination enabled me to reach a transformation I never thought was possible.'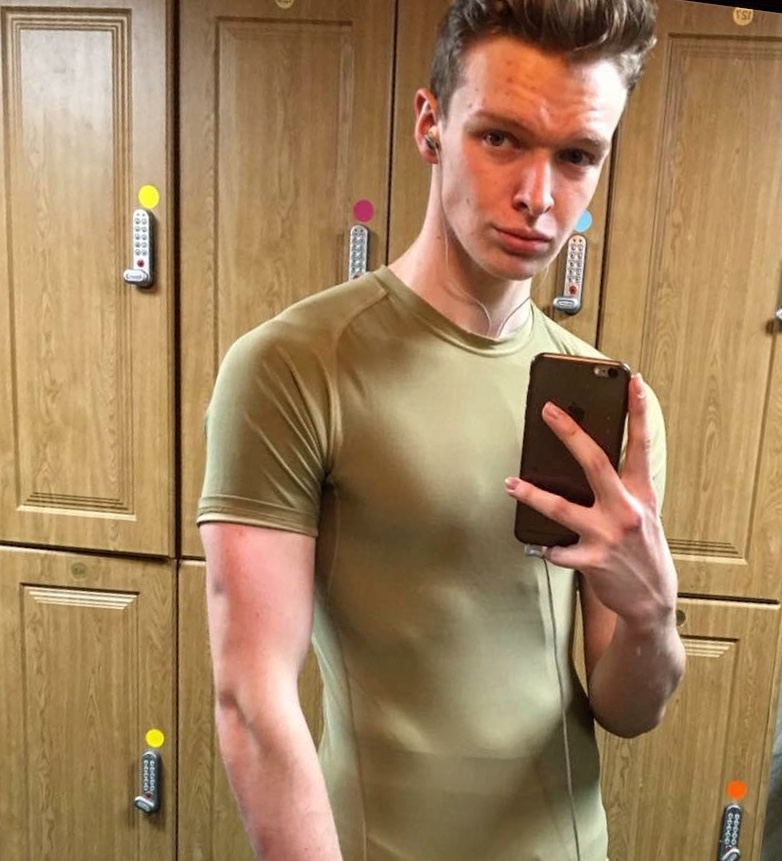 Cameron:

'My training with Tristan really helped me progress in the way I train and how effectively I do so. He updated my training plan which had become very dry and really got me back into enjoying coming to the gym, advising me on several things such as keeping track of my progress to visual see the gains I was making and consolidated my trading into a much shorter but more effective program which really helped me. Overall the help from Tristan really got me back into loving going to the gym and seeing improvements in myself.'

Joanne:

'I approached Tristan for help with a gym programme just over two years ago.  I had reached a tipping point and realised that I needed help to improve my fitness, change my body shape and generally feel better about myself.

I had worked with a personal trainer many years before having my second child, with good results, however one of the mental barriers I had to recommencing weight training was the amount of time that those previous routines used to take to complete.  As a full time working mum of two I needed to find a way to incorporate an exercise regime without compromising my work-life balance.

Tristan made the time to listen and explore my real reasons for wanting to embrace a gym programme, in fact through his coaching I was able to identify the real drivers behind the goals I want to achieve and more importantly some of the behaviours that may limit my potential.

The programmes that Tristan develops for me include variety and encourage me to continually push myself and progress my achievements at every session.  Most importantly they are realistic in terms of the duration and content so that I can fit them around my busy schedule.

If I'm ever struggling with a specific exercise Tristan has always been able to review and adapt it and encourages me to review my progress and routines regularly to stop boredom setting in!  Even when life gets in the way and I struggle with my training and nutrition, Tristan is supportive, helps me to acknowledge the triggers for why I'm struggling and strategies for dealing with them.

I've made progress over the past two years, dropping almost two dress sizes but fundamentally I feel fitter and happier in myself, my confidence has grown.

I would not hesitate to recommend Tristan as a trainer to anyone'!
James:

'It was great working with Tristan over a 6 month period getting in shape before travelling, his knowledge in the gym and ability to push you past your limits is second to none. During our time training together I got into the best shape of my life and still use the knowledge he taught me in my training today'.
Fran:
'If you are looking for a Personal Trainer look no further!
Honestly he cares so much about what you want and need….HE LOVES HIS JOB AND HE LOVES TO HELP PEOPLE.
You can completely trust him. The gym has been a massive part of my life since my early 20's. I first met Tristan not long after, I have to say I felt slightly scared at first but I soon realised I didn't need to be.
I have trained with Tristan on and off since. He helped me keep fit through pregnancy and got me back in my jeans after. Then life got busy for me and my training became sporadic….
So after a long time off I got back in touch & ranted at Tristan as to why I couldn't lose weight even though my diet was good! He just said let's get you back in the gym. Start somewhere…
I can't thank him enough. It was just what I needed. To be in a gym! In just 7 weeks, I'm fitter, stronger and more importantly to me, mentally more capable to take on the world.
It gives me my freedom, I can push my limits, relieve stress and we have a laugh too!