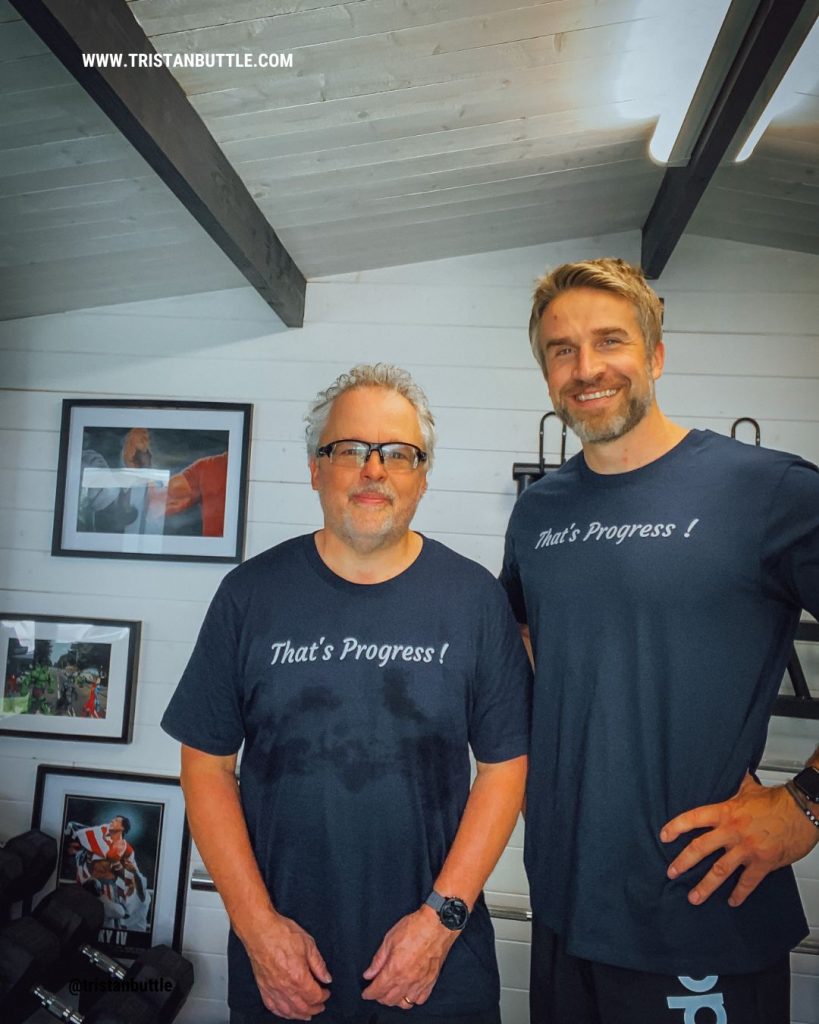 'That's Progress'!
As a trainer this is something I often find myself saying to my clients throughout my day.
I log everything single workout with every single client and we aim to make progress throughout our sessions together.
Progression completely underpins my approach with all my clients.
Simon noted this & kindly had these t-shirts made!
Simon has really embraced the progressive mindset of training and, as result, he is doing things he has never done before!
He is the perfect reminder to us all that we are not defined by our age, we are defined by our actions.
👍🏻
Thats all for today, speak soon…
Tristan 'that's progress' Buttle.