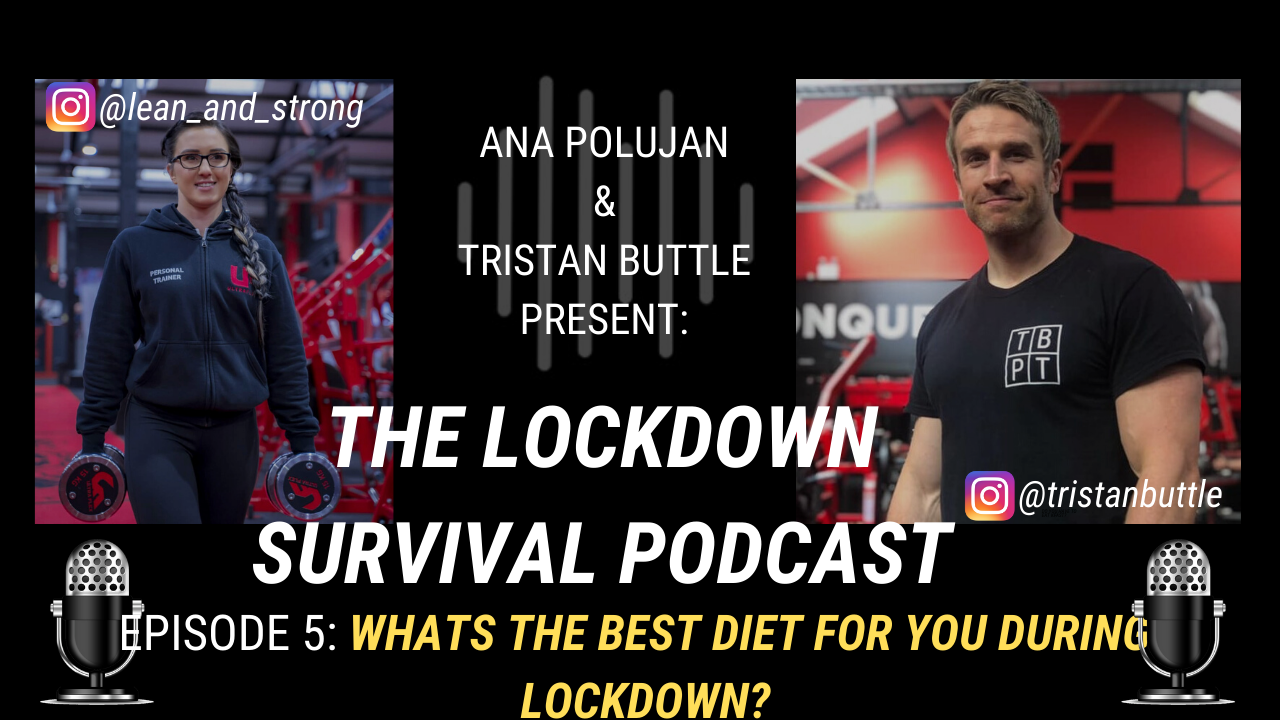 Ana & I had a great time yesterday recording episode 5 of the Lockdown Survival Podcast!
This time round we discussed what is the best diet for YOU during the lockdown?
To find out and have a listen to the full episode click this LINK.
Thats all for today, have a good day, have a good home workout, have a good week!
Tristan 'podcaster' Buttle.
P.S – here is that LINK again.