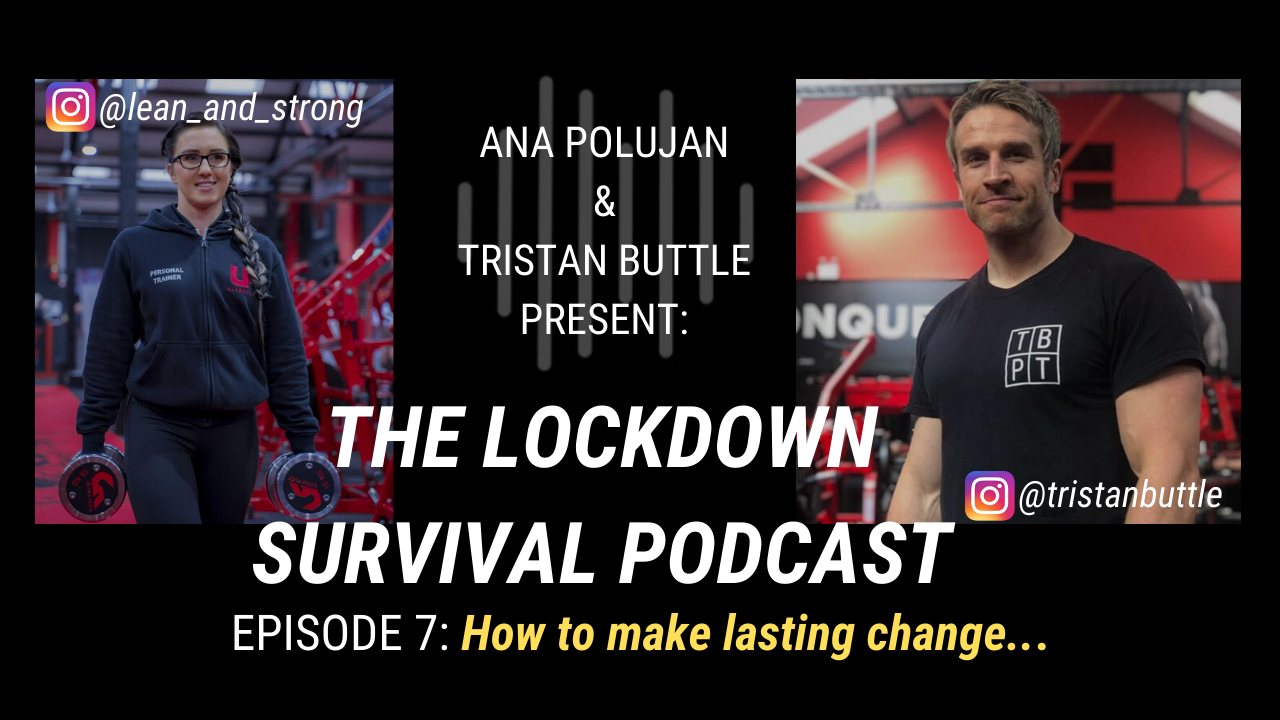 I just wanted to let you know that episode 7 of the Lockdown Survival Podcast is now live!
Ana & I discuss how to make lasting changes that you CAN stick to!
So, if you are sick of always 'starting the diet again on Monday' this is the podcast for YOU!
To have a listen click this LINK.
Thats all for today, have a good day, have a good home workout, have a good week!
Tristan 'podcaster' Buttle.
P.S – If you have any questions about anything we talk about in the podcast, give me a shout.