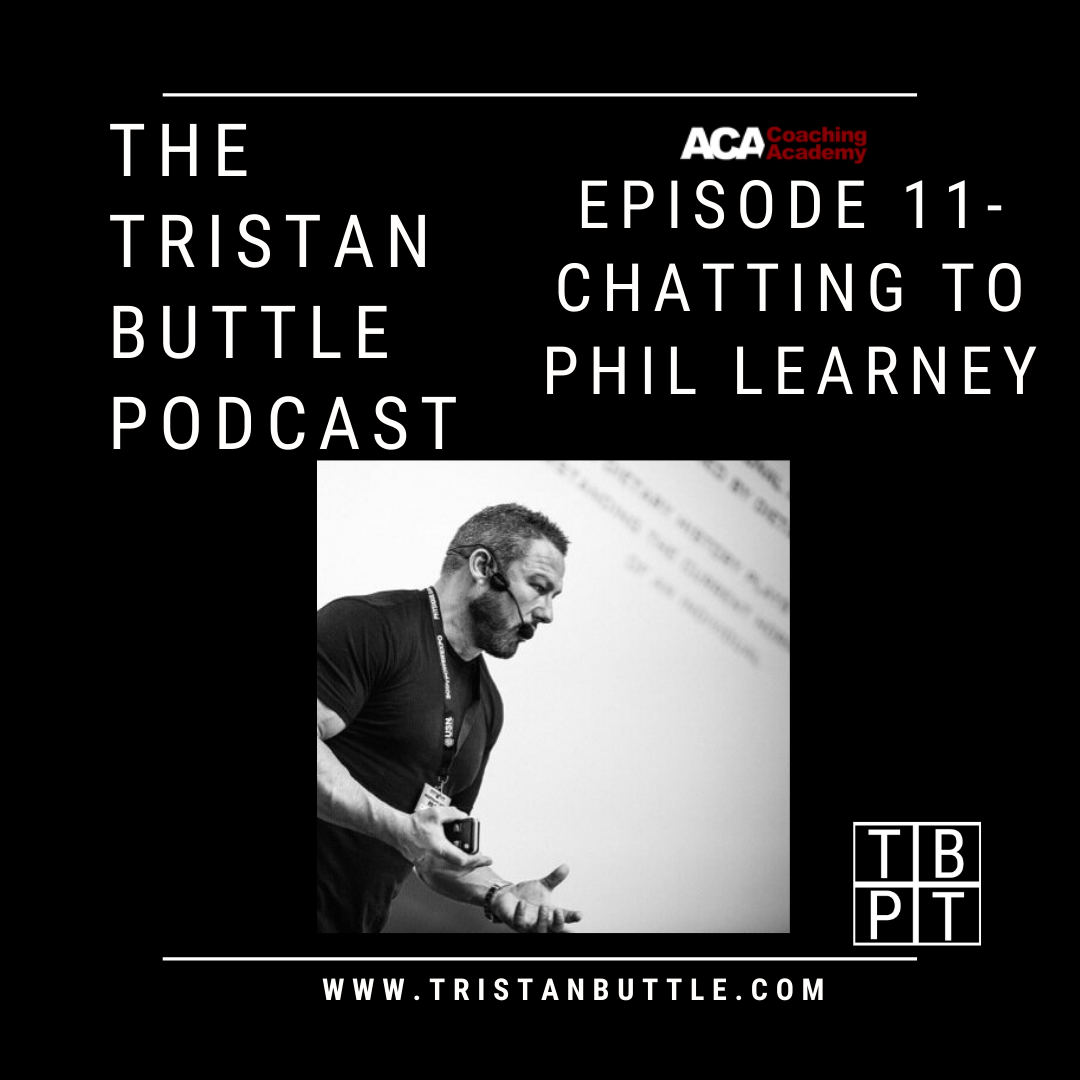 Phil Learney, a fitness industry, legend joins The Tristan Buttle Podcast! 
I've been a huge fan of Phil's work for a long time, so it was a real pleasure to have him on the podcast.
We talk all about Phil's background, why clients know where they are going wrong but struggle with the application, hidden calories, why following trends can derail your progress, understanding movements opposed to machines, and much much more!
To listen on Spotify click HERE
To listen on iTunes click HERE 
To watch on YouTube click HERE.
If you enjoy my podcasts please give them a rating/review.
I really appreciate your support, happy listening!
Have good day, have a good workout, have a good week!
Tristan 'podcaster' Buttle.
P.S – to listen to more of my podcasts click HERE.