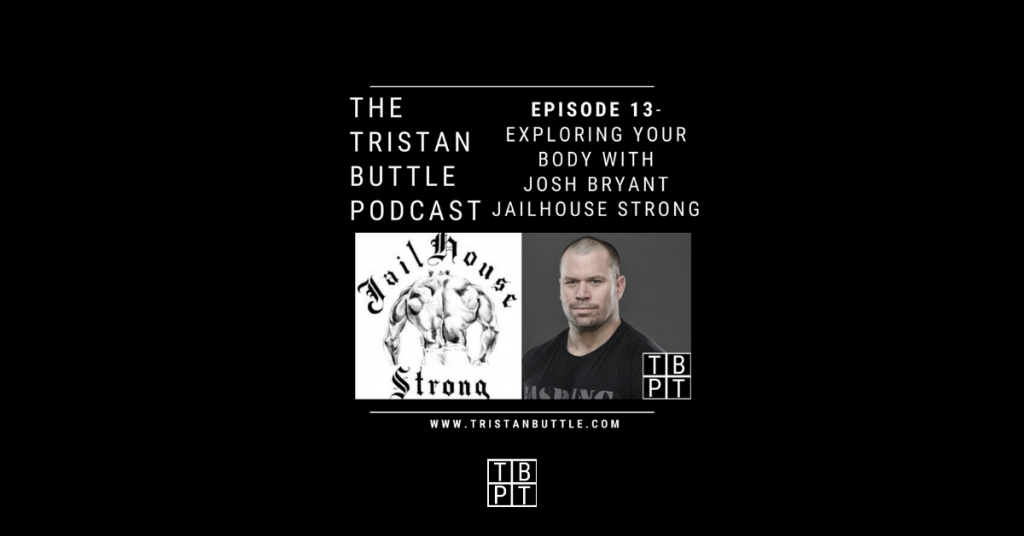 Josh Bryant (co founder of Jailhouse Strong) joins my podcast as my first overseas guest!
Josh is started his journey as a world class powerlifter who transitioned to becoming a world renowned strength coach! He's worked with top class athletes, bodybuilders, and tactical athletes, and he's also found the time to write over 20 books!
We chat about the 'Jailhouse' mentality, how to use the tools you DO have & how you can get a lot from a little when it comes to training.
We dive into why your fitness does not have to 'start and end' with the gym, the importance of 'being ready' physically and mentally, and why there's SO much more you can do away from the gym.
Josh has a very unique & innovative approach training, whether you are just starting out or you are an experienced lifter you'll definitely benefit from this episode!
To listen on Spotify click HERE
To listen on Itunes click HERE
Jailhouse Strong Instagram:https://www.instagram.com/jailhousestrong
My Instagram:http://instagram.com/tristanbuttle
My Facebook:https://www.facebook.com/TristanButtlePersonalTrainer
My Twitter:https://twitter.com/tristanbuttle