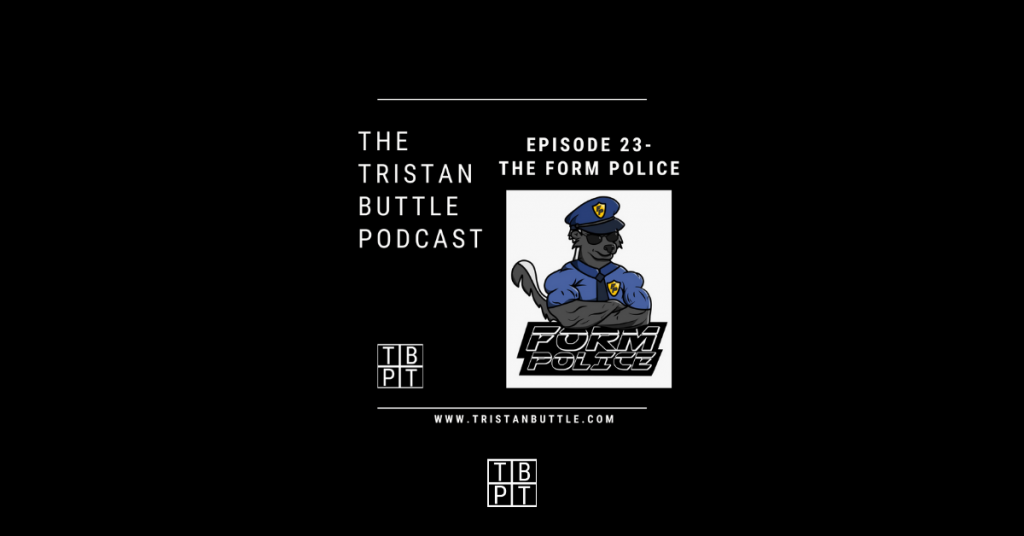 The Form Police join the latest episode of the Tristan Buttle Podcast, and we are back with a BANG!
We discuss the origin & history of the Form Police, why they decided to set up their account and what the ethos is behind their approach.
We take an insightful & entertaining dive into why form is so important, exercise selection, why Instagram may not be the best source of training info, understanding stimulus to fatigue ratio, log-booking, spotting and rack pulls!
I hope you enjoy listening to our chat as much as I enjoyed having it.
To listen on Spotify click HERE
Tristan 'form over everything' Buttle.