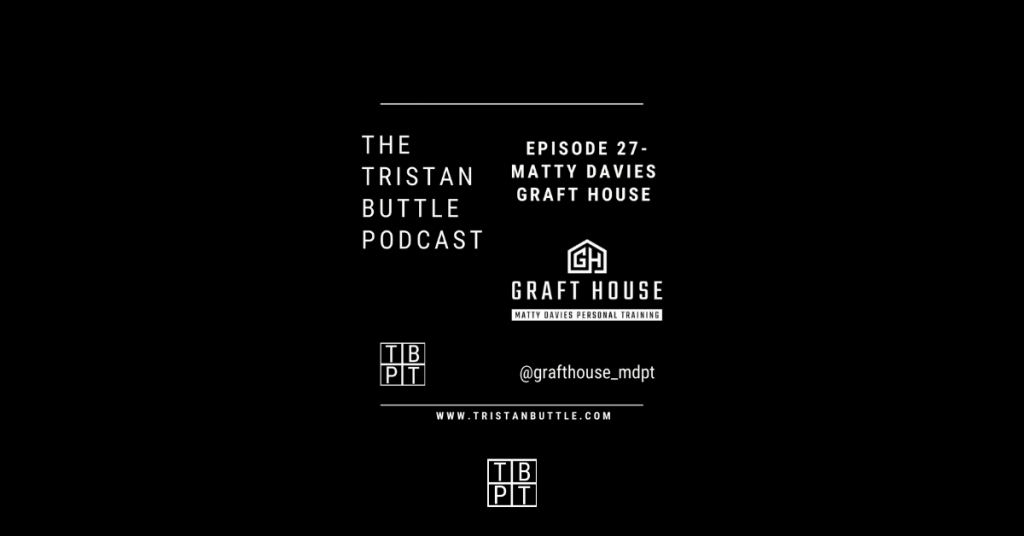 I am joined by Matty Davies. Matty is a fellow Hull based trainer, a father, a professional Ice Hockey player & owner of the Graft House..
We dig into his background, what the term 'Graft' actually means to him, understanding performance & functionality, the importance of bodyweight training, why Matty LOVES burpees (other than because he's a sick man ha ha) and much much more!
We also debate Bond vs Matrix & which one is Matty more excited for?!
I hope you enjoy listening to our chat as much as I enjoyed having it.
*We did have a few mild recording issues which have resulted in a few pauses throughout the chat (I think it was a glitch in the Matrix)…Apologies in advance.
To listen on Spotify click HERE.
Tristan 'podcaster' Buttle.