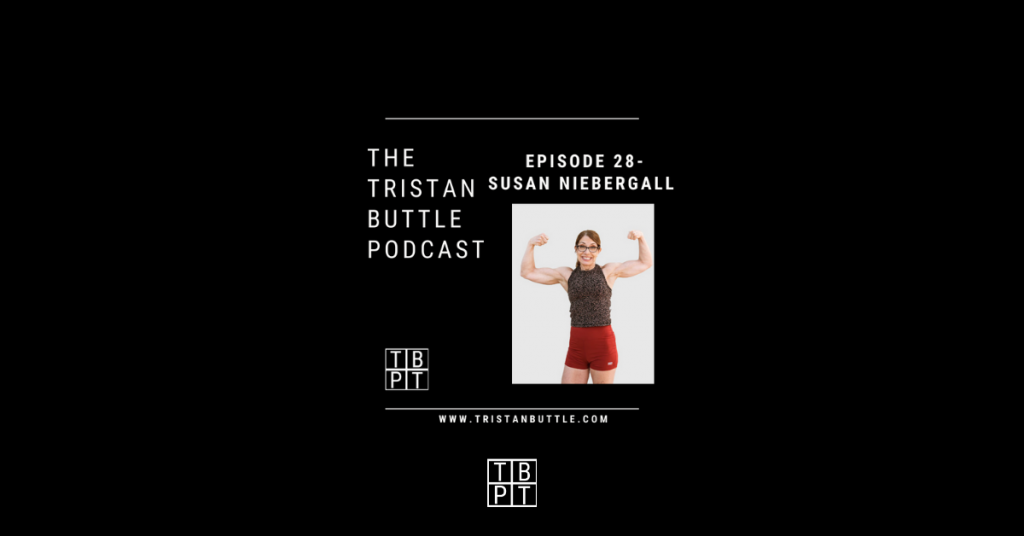 Susan Niebergall is a 61 year old online Personal Trainer and Strength Coach!
We discuss her background/history in education and as a counsellor, how her life changed when she started being truly honest with herself, her mission to help empower others – especially middle aged women, and how she made the best results of her life in her fifties!
For anyone who feels that their age is an issue, I urge you to give this episode a listen – her message is clear – ' it's never too late'!
Susan is living proof that we are not defined by our age, but we are defined by our actions. It was a real pleasure to have her as a guest, and I hope you enjoy listening to our chat as much as I enjoyed having it.
To listen on Spotify click HERE.
Tristan 'podcaster' Buttle.