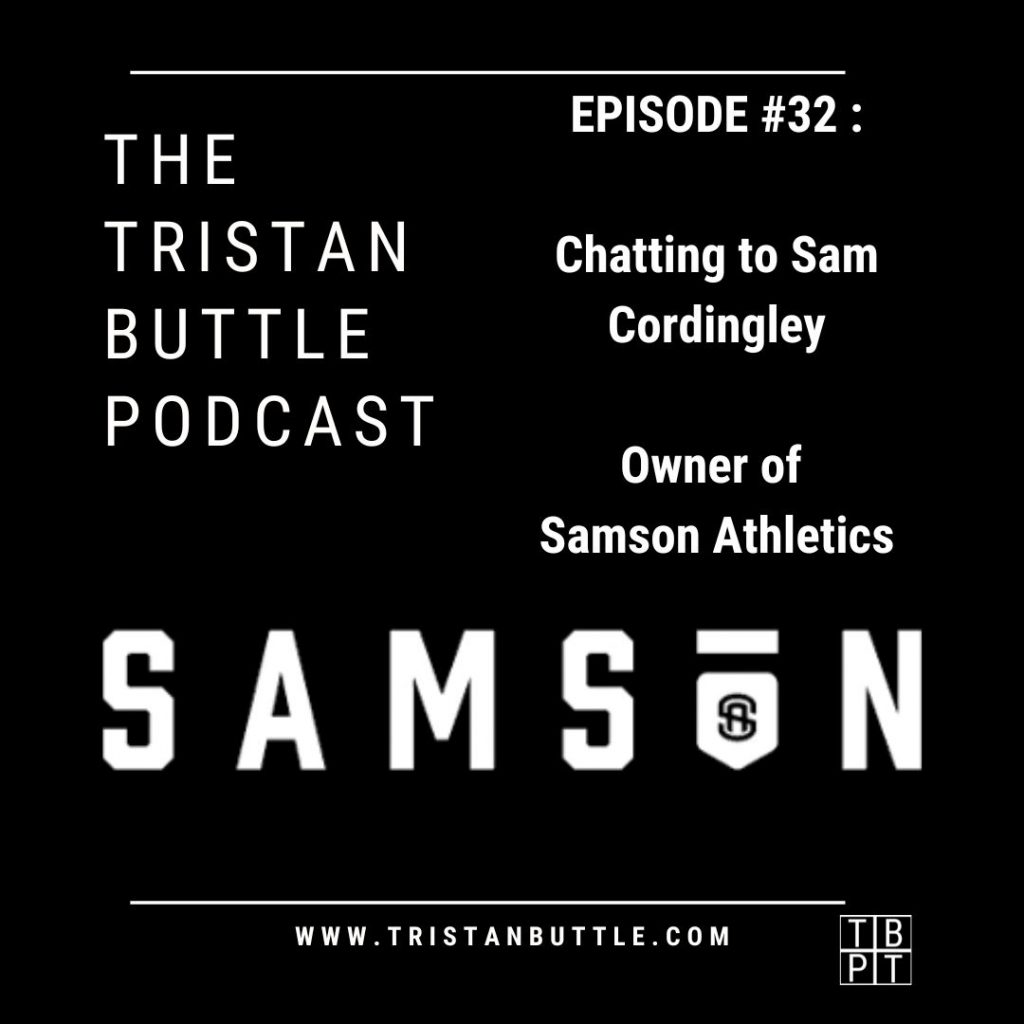 The Tristan Buttle Podcast is BACK!
I am joined by Sam Cordingley….
Sam is the owner/head designer of Samson Athletics, an architect, and a dad!
We discuss the story of Samson Athletics as a company, along with their ethos/approach of 'strength over adversity', the importance of authenticity, the design process, Sams experiences with Crohn's disease and lots more!
I also realised I've forgotten how to use zoom so this episode is a 2 parter!
I hope you enjoy listening to our chat as much as I enjoyed having it.
To listen on Spotify click HERE
Tristan 'podcaster' Buttle.