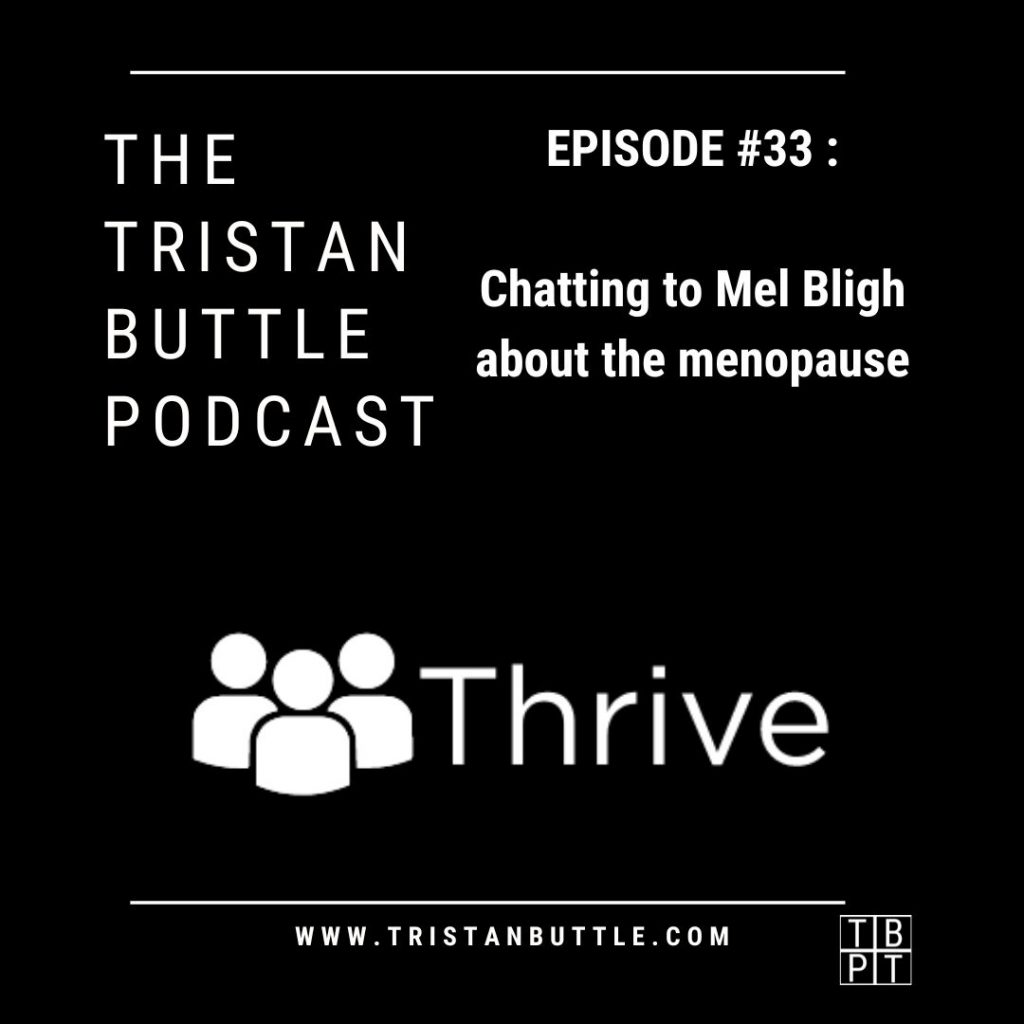 I am joined by Mel Bligh…
Mel specialises in helping other women be their best, especially as they approach 'mid life'.
One of Mel's goals is to help create more awareness and understanding of the menopause, not just for women but also for their partners, colleagues and family.
We dive into what the menopause actually is, the side effects, the symptoms, and the considerations for exercise.
We will be following up this introductory episode with a Q & A session to help provide more information to those who need it.
I hope you enjoy listening to our chat as much as I enjoyed having it.
Mels details:
www.thriveleader.co.uk
mel@thriveleader.co.uk
To listen on Spotify clock HERE.
Tristan 'podcaster' Buttle.