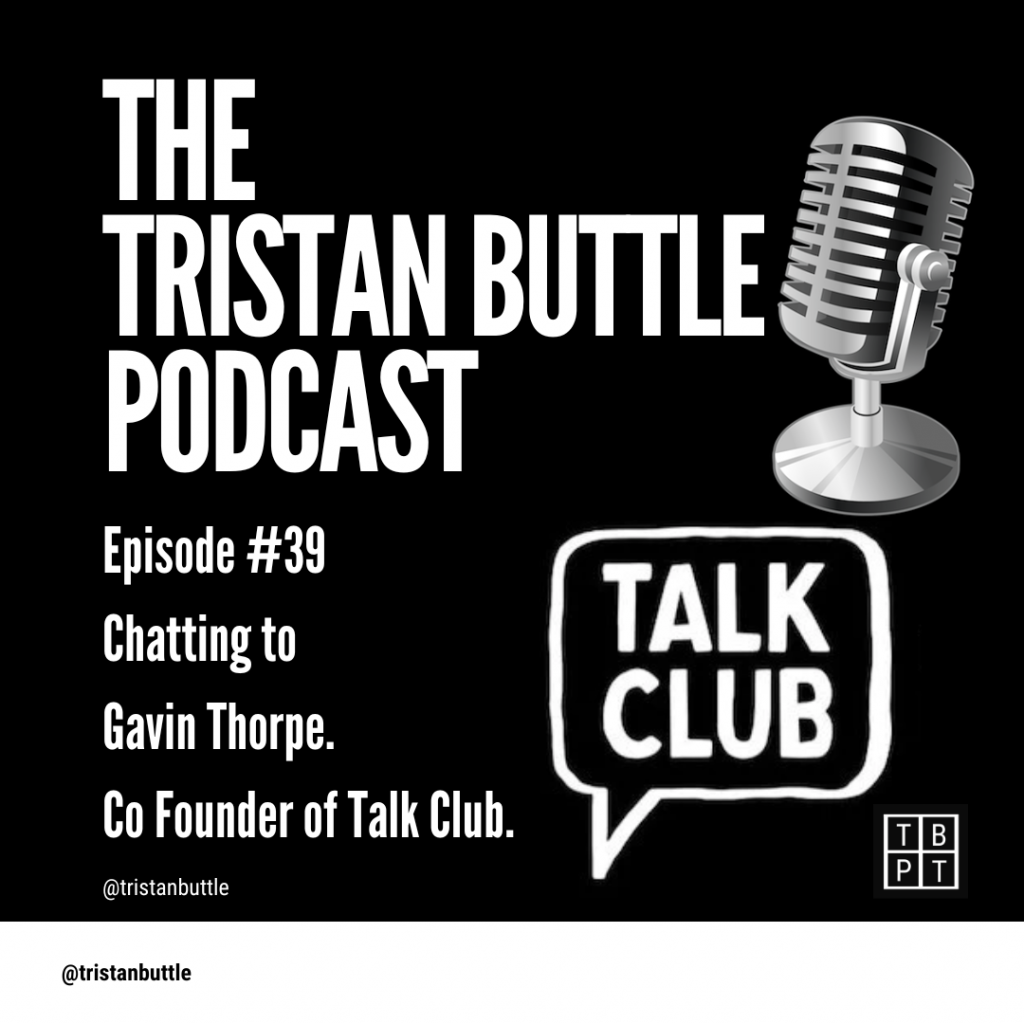 I am joined by Gavin Thorpe.
Gavin is the co founder of Talk Club, a mental fitness community for men,
who meet in person and online. Talk Club is a talking and listening club for men,
offering talking groups, sports groups and therapy sessions, all designed to help keep men mentally fit.
We discuss the origin & rise of Talk Club, and the true the importance of asking yourself 'How are you, Out of 10'? We also chat about why men struggle to talk, why it's ok to cry, and much more.
Talk Club is doing true great work for men all around the world, and it was a pleasure to have Gavin on as a guest.
To listen on Spotify click HERE.
Talk Club – https://talkclub.org
My IG: http://instagram.com/tristanbuttle
My Facebook:https://www.facebook.com/TristanButtlePersonalTrainer
My Twitter:https://twitter.com/tristanbuttle