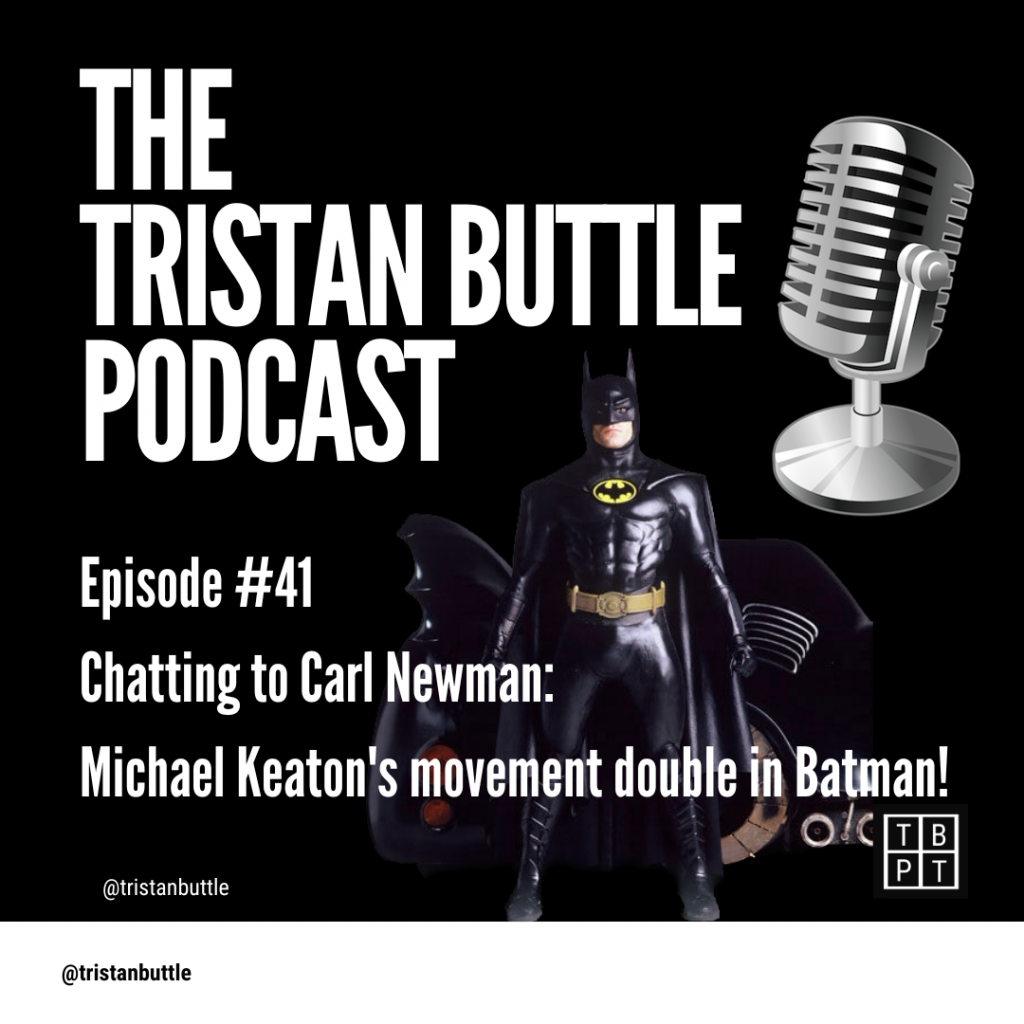 I am joined by Carl Newman!
Carl was Micheal Keaton's movement double for the Tim Burton directed 1989 BATMAN movie!
Anyone who knows me knows I'm a HUGE Batman fan, so this episode was very special to me!
We dive into Carl's background in dance, his approach to training, the importance of mental toughness, and how he landed this amazing role!
Carl also highlights just how many iconic scenes from the movie he stars in, including the opening rooftop scene, the now legendary final scene, and many, many more!
To get the chance to talk to Carl was a true pleasure, he's an extremely open, honest, genuine and passionate man & I hope you enjoy listening to our chat as much as I enjoyed having it.
Tristan 'one of my middle names is actually Robin' Buttle.