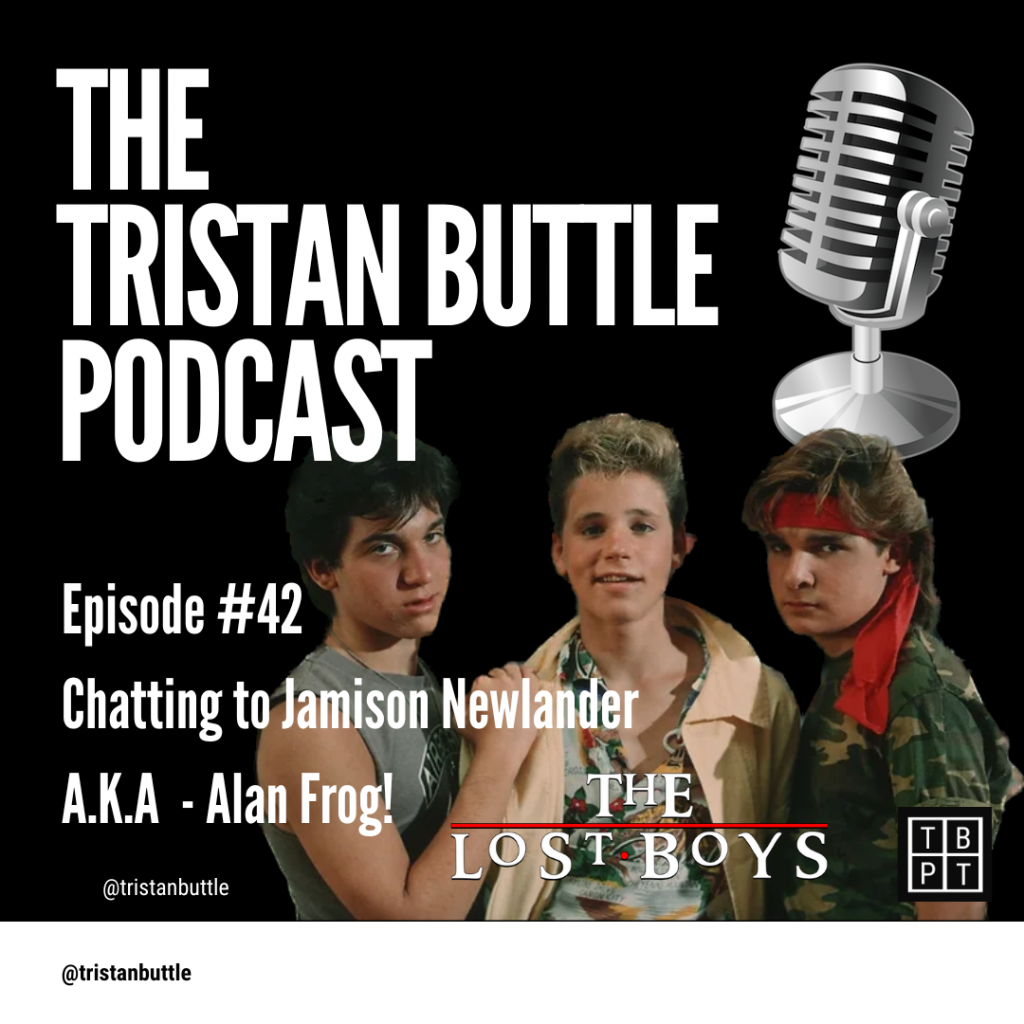 Jamison Newlander joins me for this episode.
Jamison is a father, a writer, and an actor…
As a movie nerd, this was a very surreal chat for me, as Jamison starred in one of my fave childhood movies THE LOST BOYS playing one of the legendary Frog Brothers – Alan Frog!!
We openly discuss fatherhood, his childhood, how he transitioned into acting & his early experiences.
We also dive into the appeal & the themes of Lost Boys, his friendship with Corey Feldman, and much much more!
Jamison is one the friendliest guests I've had the pleasure of chatting with. He is very open, honest, humble, reflective, funny and engaging.
I really enjoyed our chat and I hope you enjoy listening to it!
Tristan 'frog' Buttle.