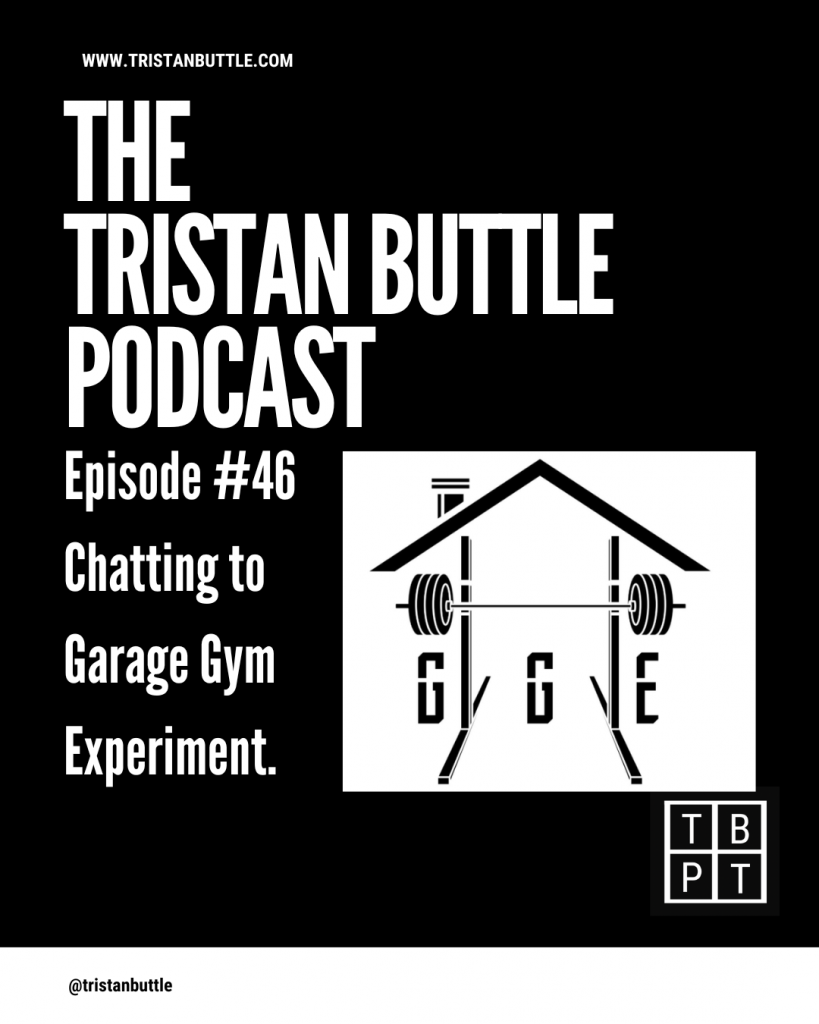 Garage Gym Experiment founder Jake Jaworski joins me for a chat!
We discuss the origin of Garage Gym Experiment, the benefits of training of at home, the role of parenthood, the importance of having a plan b, how to decide if home training is for you, how Jake structures his own training whilst managing a work/life balance and much much more!
Jake was a true pleasure to chat with and I hope you enjoy listening to the conversation as much I did having it.
Tristan 'podcaster' Buttle.