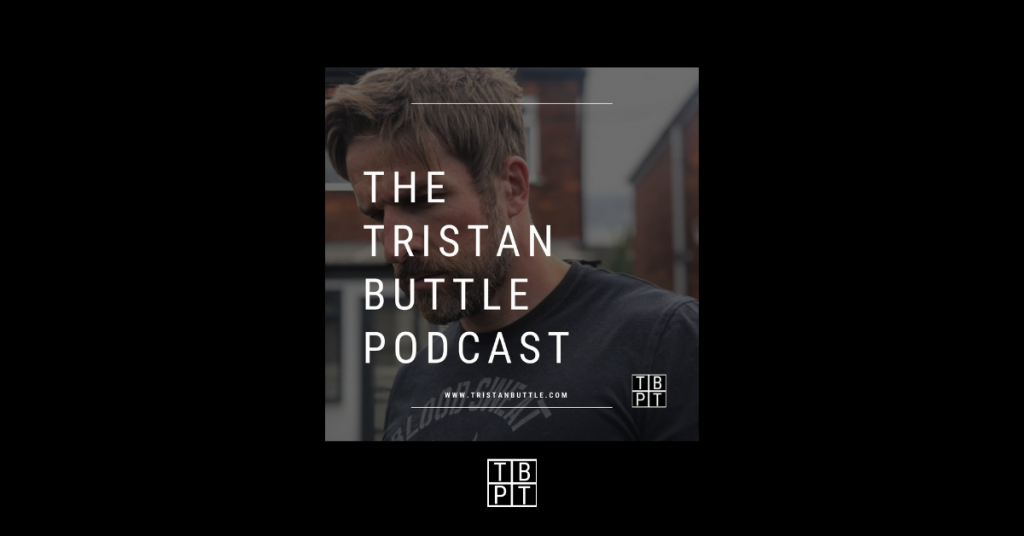 The Tristan Buttle Podcast is now LIVE!
I've been wanting to launch my own personal podcast for a while now and figured that Lockdown 2.0 was a good time to get on with it!
I cannot guarantee it will be the most polished podcast out there, but it will be open, honest, real and helpful.
I will be covering nutrition & training, but I'll also be having a wide range of guests to cover other areas of the industry that are perhaps not spoken about.
I also want to have a broader reach with the people that choose to tune in, so you don't have to be 'hardcore' into the training side of things to still get a benefit from listening.The real goal is to put as much information out there to hopefully continue to help others, especially anyone that might be struggling in 2020.
Episode 1 is a very quick 5 min intro.

Episode 2 features an old college friend of mine Danny Mathews. We chat all about the struggles that men face and how his local support group DADS is designed to help men out there who are struggling or who feel lost, angry, confused or down.
He's doing some amazing work and I really enjoyed chatting and catching up with him
Please have a listen & if you could give this post a share it would really help spread the word.
To listen to the podcast click HERE.
Thank you so much,
Tristan 'podcaster' Buttle.