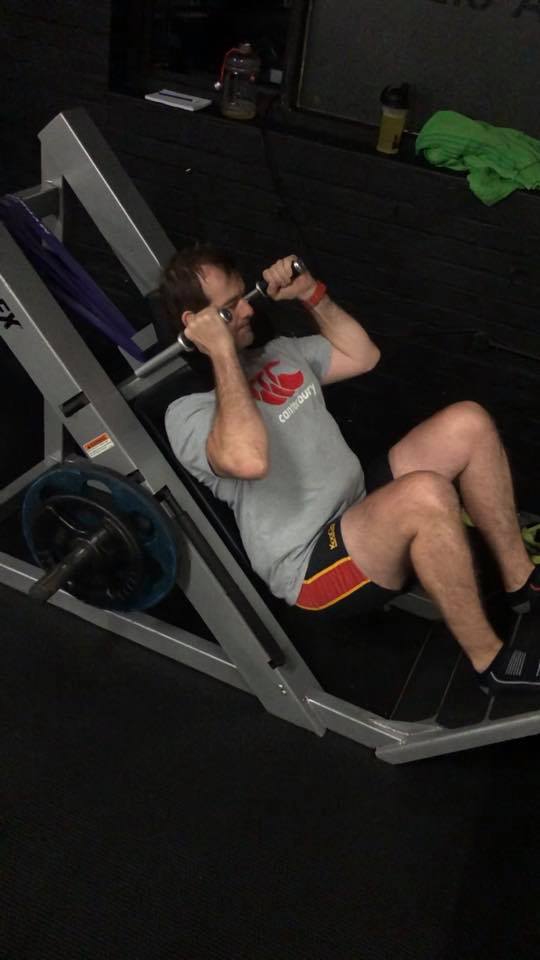 This is Steve, & he is an ex rugby player…
Steve is 45 & he dedicated the majority of his younger days to the game, it was & always will be his passion…
Unfortunately the game has left him with several injuries which cause him limitation & pain in day to day life. The main problem areas being his back & knees.
These limitations had understandably created doubt in Steve's mind as to what he could/should do in the gym.
Our goal was to get Steve moving as painfree as possible, to introduce him to a revised way of training & above all else to have a laugh and get him to enjoy training again!
✅Earlier today, after manipulating/modifying the exercise to suit his body, Steve hack squatted for the first time in over 12 years!!!
Most importantly, he did so PAIN FREE!
SUCCESS!!
✅I'm sharing this because we often place limits on ourselves based on our past experiences.
✅Injuries are very frustrating & painful but they do not have to dictate what you do from today.
✅There are always options, and with the right guidance you may even grow to enjoy the gym again like Steve!
👍🏻Well done Steve!
Tristan 'bandman' Buttle.