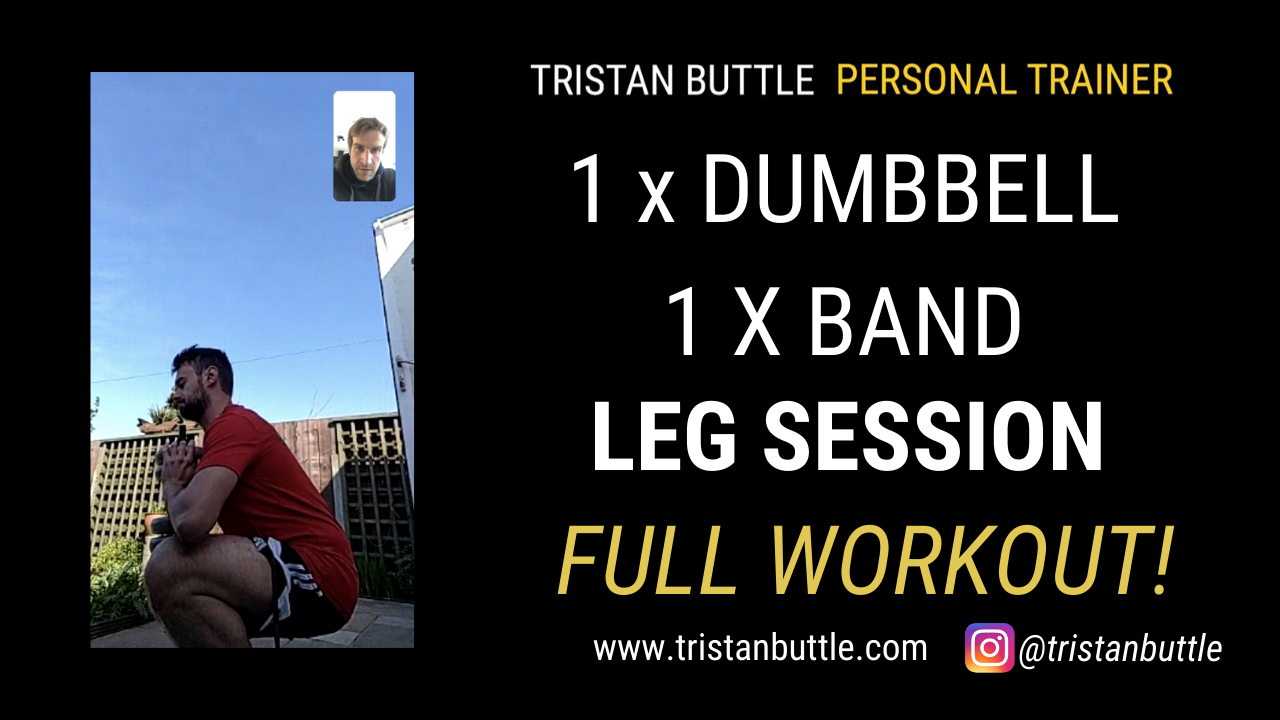 Friend/client Josh presented a lockdown training challenge:
He only has access to:
✅1 x single dumbbell
✅1 x resistance band
✅Any household items we can find to use along the way!
I saw this is a great opportunity to showcase what can be done with some creativity & a willingness to adapt!
I will be sharing our sessions/progress to help give you some ideas for your own training.
Todays video covers the exact session that I took Josh through this morning (virtually obviously 👍🏻👊🏻).
If you have any questions about any of the content or to book a session for yourself give me a shout.
To watch the full video click here.
Thats all for today, have a good day, have a good home workout, have a good week!
Tristan 'virtual reality' Buttle.