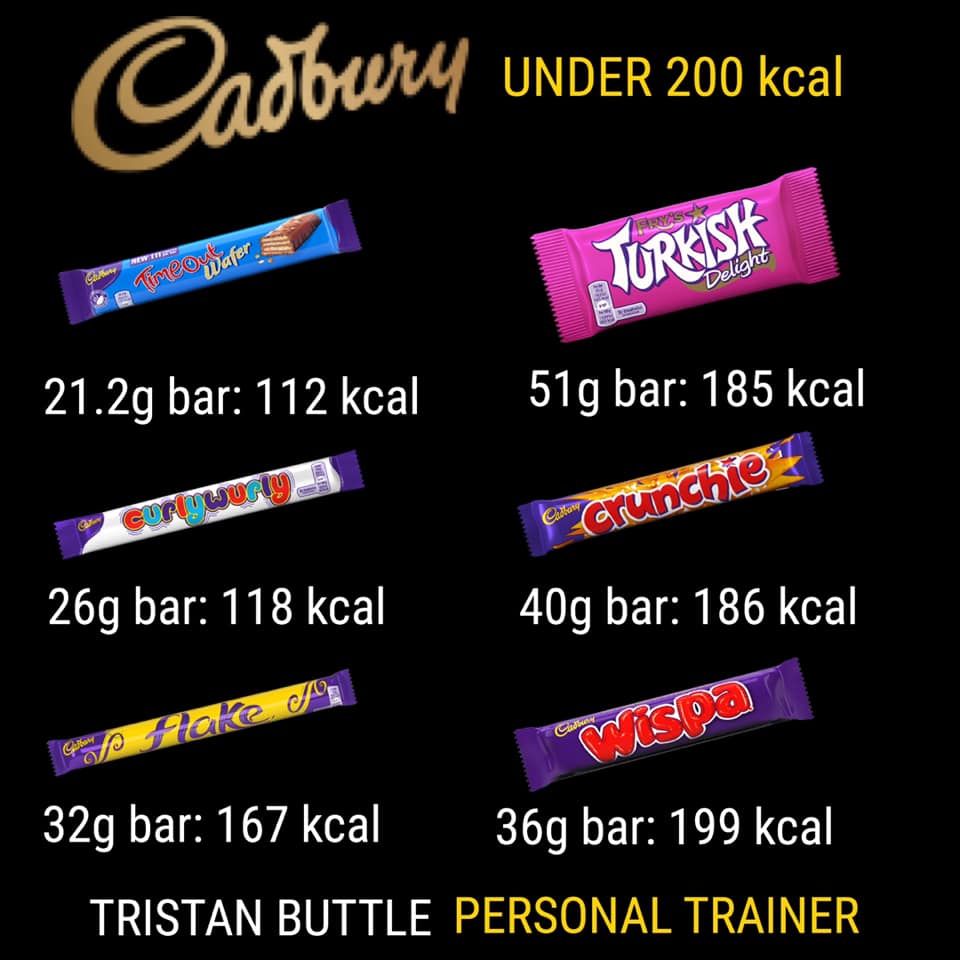 If you want to enjoy a bit of Chocolate without hammering the calories this quick selection from Cadburys might help.
Looking to permanently remove any food choice from your diet for the rest of your life is not only unnecessary, it's also completely unsustainable.
Yes you can eat chocolate and still make progress, you just can't eat ALL the chocolate, ALL of the time!
However, if chocolate causes you negative side effects, or is a trigger food and one bar leads to you smashing in five more,you are probably best leaving it alone!
I could also argue the pros & cons of having the option of a protein bar to help curb sweet tooth/chocolate cravings…
This is certainly an option & you can get some amazing tasting protein bars( that will prob keep you feeling fuller for longer), however this post is aimed at anyone who wants/enjoys a 'normal' chocolate bar but who also wants to make informed conscious decisions.
No one food in isolation causes weight gain, eating too many calories for a chronic amount of time causes weight gain.
🍫🍫🍫🍫🍫🍫🍫🍫🍫🍫🍫🍫🍫
Tristan 'id go with the crunchie' Buttle.
P.S- does anyone actually like Turkish Delight?!